If you are trying to decide which Little Passports subscription to get, our family really loves the World Edition subscription! We have had the opportunity to try out a couple of the different Little Passports in the past and we love them!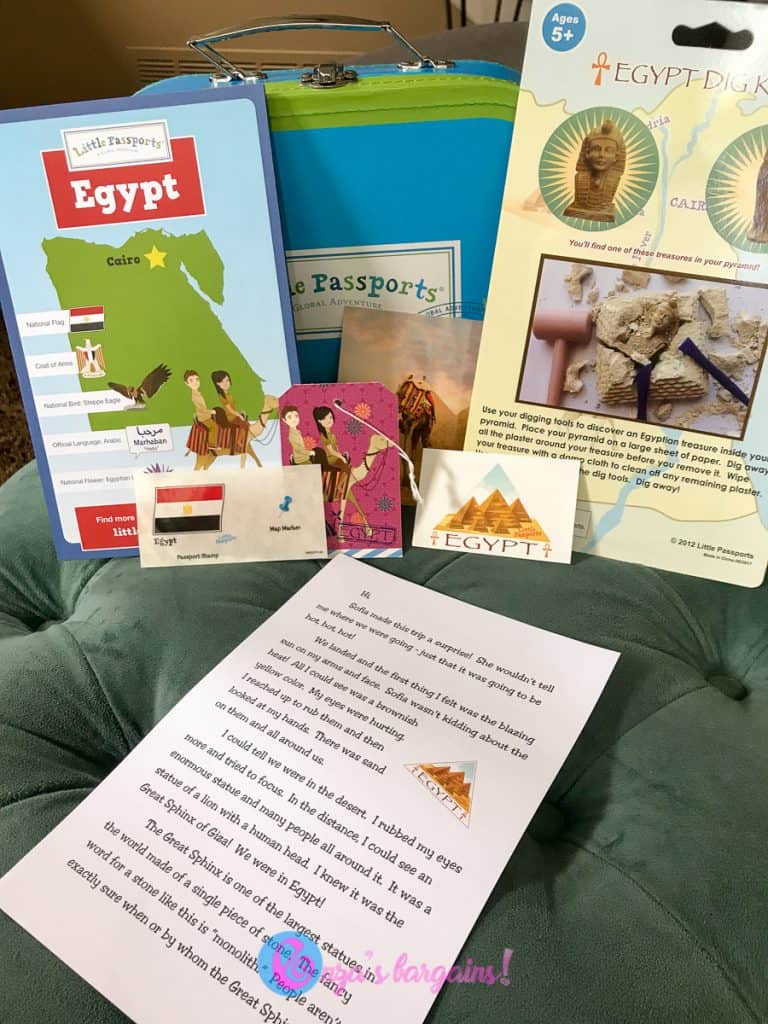 We recently moved and had misplaced our started set for Little Passports.  When you first sign up, your first subscription box comes with everything you need for your monthly adventure.   The suitcase is a great place to store your passport, decorate with your stickers, and find different locations that you are sent on the map.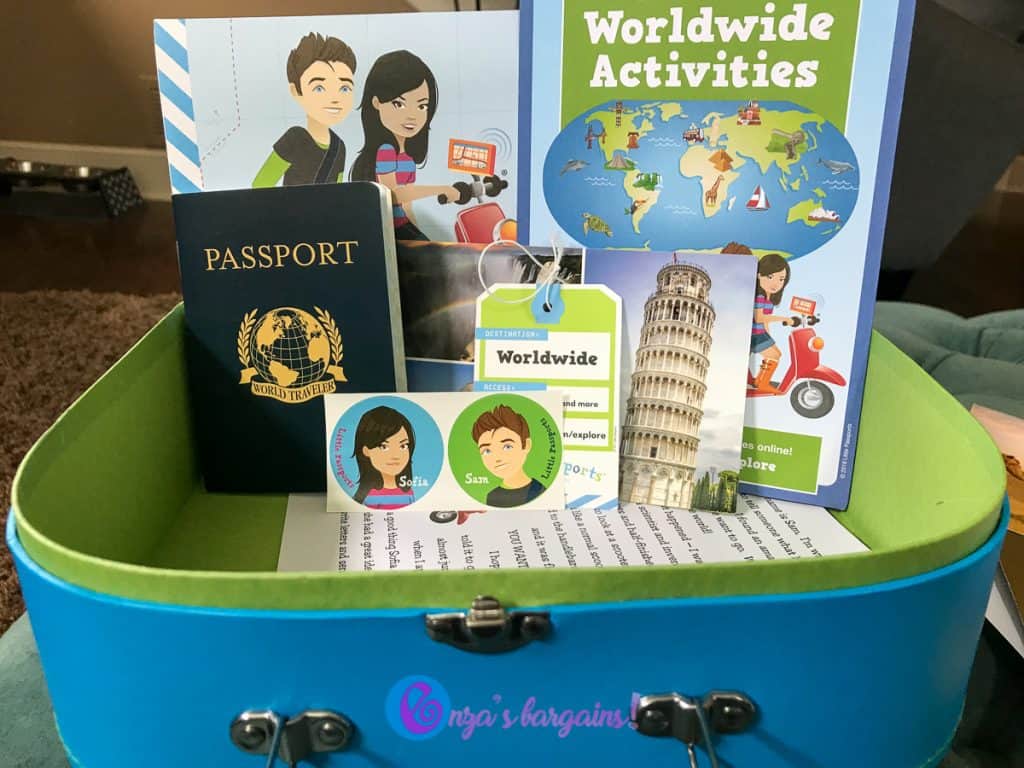 We were also sent Egypt! This is one of the months subscription.  Both of my kids LOVE these little dig kits. I love the fact that it comes with a book that teaches us a lot of vocabulary with many other lessons and experiments as part of it.  The dig kits are something fun to go outside on the sidewalk and practice digging.
The Little Passports World Edition ends up being only $12.95 a month for the entire kit that comes with an activity, an activity book, some stickers, and and an Egypt luggage tag to add to your Little Passport suitcase.  Out of curiosity, I looked up the Little Passports Egypt Dig Kit online and I found it on Amazon.  That alone was retailing at $14.99.  I have seen various similar dig kits for a lot less but they don't have the educational literature that comes with the kit.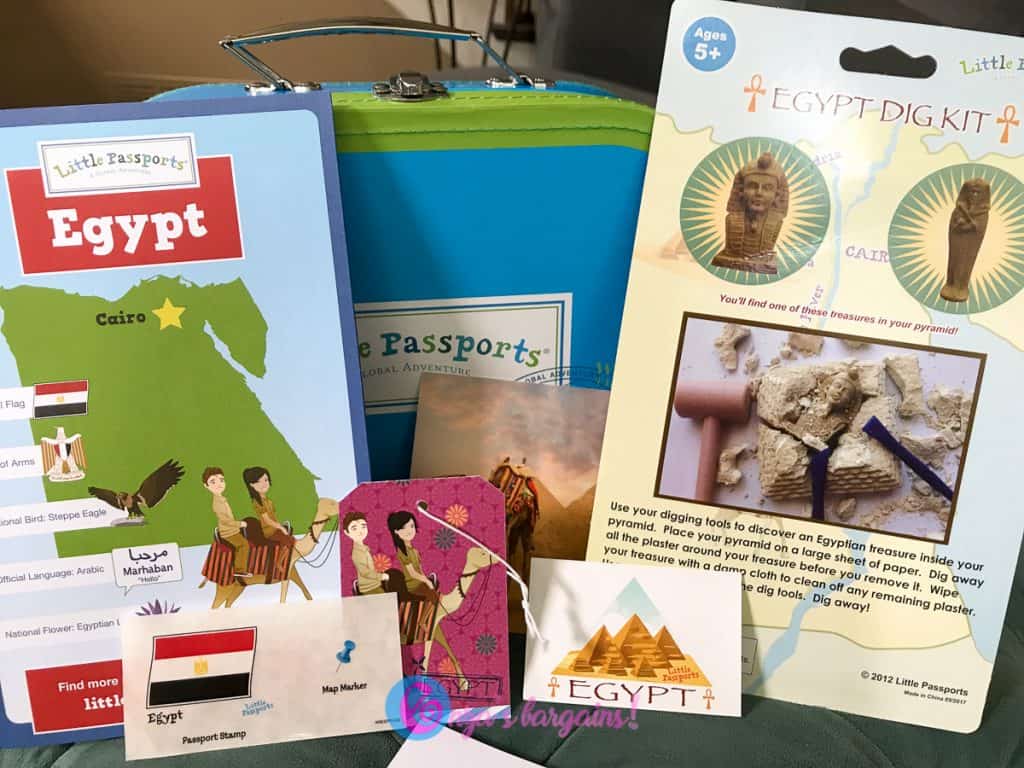 The experience of getting a monthly kit is something that is fun for every kid! I love how Little Passports has so many different subscriptions that you can pick from.
Save even more by using code EXPLORE off of a 12 month subscription and $20 will come off your total!
If you aren't ready to commit to 12 months you can do a 6 month subscription as well!