I am so excited to share an amazing experience to all of my readers for a chance to take your family to go and see My Little Pony: the Movie!  I had the opportunity to cover the movie on the Red/Purple carpet this weekend!  I am so excited for all of you to see it and it should not disappoint! My review of the movie and all my celebrity encounters will be live on the blog next week!
Seeing My Little Pony: the Movie is super excited for your littles and the adults who like to relive a tiny bit of their childhood!  There is a new pony in town and you will not want to miss her!  So if you are available this Saturday you can request tickets to this screening below!
My Little Pony: the Movie!
MY LITTLE PONY
Cinemark 20 and XD
9/30 @ 10:30am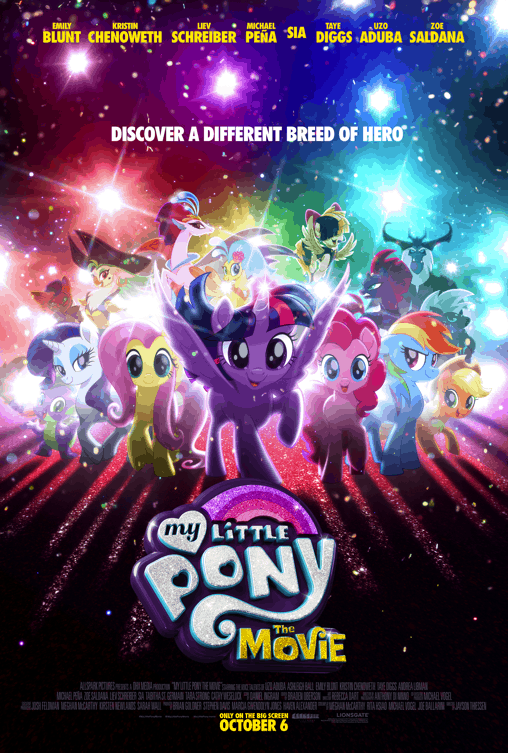 In theaters October 6, 2017!
A dark force threatens Ponyville, and the Mane 6 – Twilight Sparkle, Applejack, Rainbow Dash, Pinkie Pie, Fluttershy, and Rarity – embark on an unforgettable journey beyond Equestria where they meet new friends and exciting challenges on a quest to use the magic of friendship to save their home.
Kansas City Exclusive E-mail List for Enza's Bargains
If you are in KC and want me to e-mail you free movie passes, giveaways, and information on local entertainment please be sure to subscribe to my e-mail!  Those who have subscribed get first dibs usually on tickets and giveaways! Subscribe HERE.  Now since you have subscribed, be sure to fill out the form for your official entry!
Click HERE for the link and code to this Advanced Screening!: