Sponsored by LollipopAndLullaby.

When it comes to swaddle blankets, I am obsessed. It has to be the perfect size, texture, and weight. It has to be big enough to swaddle my baby, light enough to use as a nursing cover, and flexible to cover my baby during the those windy days when I want to take her outside and have her go for a ride in her stroller.
Visit LollipopAndLullaby.com and but be sure to grab the FREE stroller clips coupon below!
I actually surveyed several moms in a local group that I am part of in our community. Everyone discussed all of the different ways that they use swaddle blankets on their kids. I love hearing some of the creative and practical ideas. I created a list to share with all of you!

Creative Ways to Use a Swaddle Blanket!
A Swaddle Blanket: Right when you bring baby home from the hospital you turn them into a baby burrito with a tight snug. Once they go through their colicky stage. Both of my daughter had trouble sleeping, especially the youngest who did not sleep through the night until she was 10 months old.
A Nursing Cover: If you have a large and thin swaddle blanket like the one that I have pictured below. It is thin enough so that you and baby don't get too hot. It is also large enough so it covers enough area of you and baby so that you can privately nurse.
Changing Pad Cover: We go through these faster than I can keep with my laundry! If you have awesome swaddle blankets you can lay these over your changing pad for an easy changing cover that is easy to wash and also tucks underneath your pad because it is super long!
A Shade over the Car Seat: I love how the LollipopandLullaby Organic swaddles come with 4 clips! That is just less baby supplies I need to buy. When your baby is still in a carrier you can snap these on the carrier cover to block the sun and wind when going in and out of places!
Burp Rags: They cover a lot of square footage this way when little one spits up. Especially if you have a little one who spits up a lot.
Cloth Wipes: You can cut these little guys up and use them as cloth wipes. You can make tons out of one blanket and I usually do this once baby breaks out of swaddle and nursing stage!
Wash Cloths: Cut them up and use them for bath time!
Baby doll blankets: So my oldest LOVES to use her blankets when she plays house!
LollipopAndLullaby Product Review: Great Quality and LOW PRICE and COUPON CODE!
BEST DEAL: LollipopAndLullaby sell two blankets AND 4 clips for ONLY $19.99 (they are on sale). They have the cutest packaging ever with two cute little babies. They are light and SO affordable. These retail for so much more online.

There are some great Coupon Codes that were sent only for Enza's Bargains readers!

FREE Stroller Hooks when you use code STROLLERHOOKFREE!

OR get 25% off your order (which ever is cheaper)! That makes the organic cotton swaddle two blanket set ONLY $22.46 (regularly $49.95)
LollipopandLullaby Coupon Codes : Use one image per transaction.
STROLLERHOOKFREE
ENZA25OFF
Shipping is only $5-$6 depending on the total of your purchase.
Be sure to check out the UPDATED Holiday Gift Guide Items this year for 2015!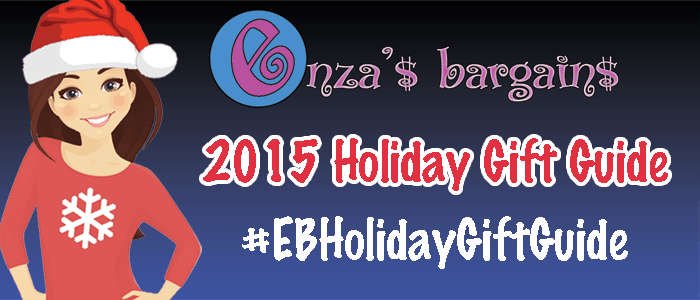 [catlist id=193 thumbnail=yes numberposts=20 template=enza]