I got my two girls a new Acoustic Loog Guitar and I believe it is one of the easiest way to teach kids to play a guitar and learn different chords. I am excited to share my Loog Guitar Review with all of you.  The only one in our family who has every played a musical instrument is my husband. I have take guitar lessons when I was at the Coco Press junket last year.  The Loog Guitar is a 3 string guitar that teaches kids chords, strumming, and hand movements as a nice starter prior to moving onto a real guitar.  This post might also contain affiliate links which may earn us a small percentage to help cover our expenses if you choose to make a purchase.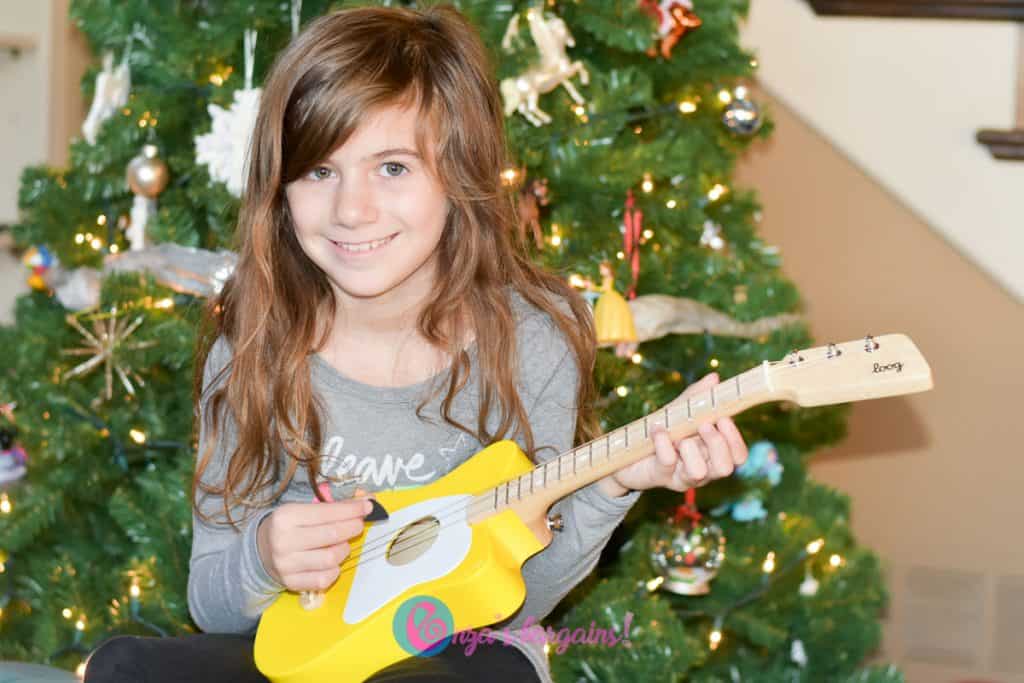 Loog Guitar Review
So far, I have picked up the Loog Guitar every day and I have learned different chords and even have taught my youngest how to play G and C.  Never in a million years did I think learning to play a guitar would be possible.  The Loog is so much fun and we really enjoy the youtube tutorials that you can easily access with their Loog Guitar app.
My husband even picked up the guitar to try to help my oldest on learning to play.  The entire family has played it so much, we love it and would totally recommend this guitar to friends and family looking into young instruments for kids.  Let me tell you, it is much less annoying than a brand new drum set would be under the Christmas tree!
Check out their hottest deals below:
Fantastic Black Friday Savings at Loog – Get 25% Off Sitewide plus FREE Shipping on all orders of $70 or more! Valid 11/20 – 11/26 Only!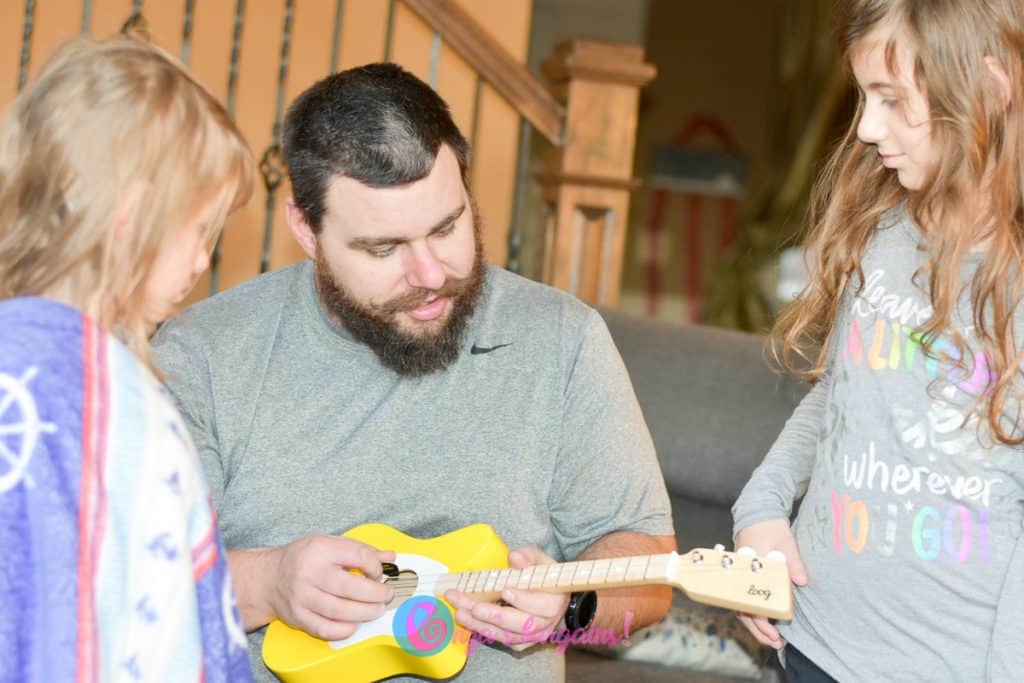 Be sure to check out the UPDATED Holiday Gift Guide Items this year for 2018!

[catlist id=235 thumbnail=yes numberposts=50 template=enza]