Luster Premium White 2 Minute White Review is brought to you buy our friends at Luster Premium but are my honest opinions!
This post might also contain affiliate links which may earn us a small percentage to help cover our expenses if you choose to make a purchase & we also were given product for our review.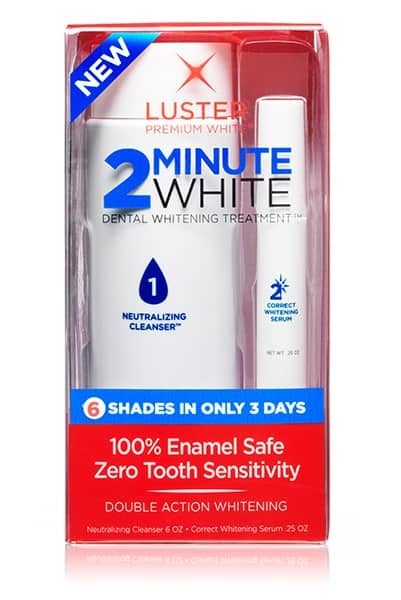 Luster Premium White 2 Minute White Review
I didn't know what to expect when I was trying Luster Premium White 2 Minute White. I thought that it would only take 2 minutes. You have to have the gel on for 10 minutes, usually that isn't a big deal and totally is better than strips. I found myself super busy this month and finding 10 minutes a few times a day was tough. So I have used it a few times and I found it easy to use, and it didn't taste bad. I also have sensitive teeth and it didn't bother my gums at all.
I know that Luster Premium works because I have used their other products before. Anything that can get my teeth to look white even after drinking coffee makes me happy.
The price is totally affordable too! It is only $12.99! Which is a great deal and you can purchase it right here. This is definitely a great stocking stuffer and much more preferred then just the average toothbrush and toothpaste I use to get as a kid!
Let me know what you think and starting tonight I am going back at getting myself to use it 3 times a day! I might bring it to work!
Be sure to check out the UPDATED Holiday Gift Guide Items this year for 2017!

[catlist id=225 thumbnail=yes numberposts=50 template=enza]