FINALLY! I can tell you all a secret that I have had to live with for MONTHS of my life! I was invited on a Secret Blogger Set Visit trip to the set of Spider-Man Homecoming! Now until the movie is released July of 2017, I will be sharing my top-secret coverage from Marvel's Spider-Man Homecoming! The visit included me and 7 other bloggers.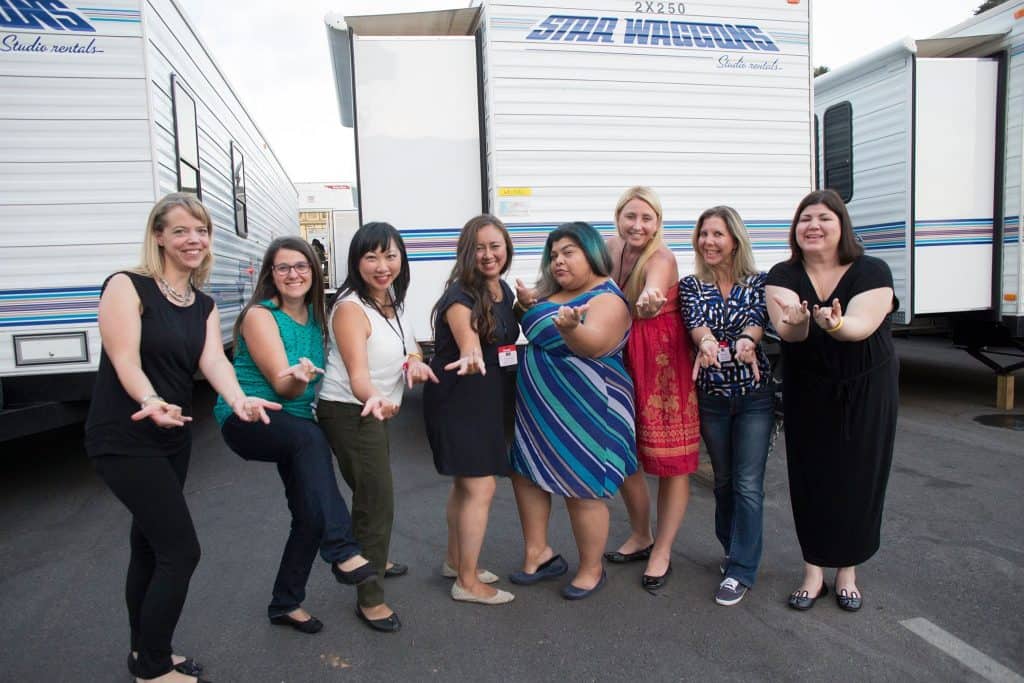 All I can share with you at this point of time is that I have some amazing coverage and secrets that I get to share with you soon! So if you are a Marvel nerd like myself be sure to follow me on all of my social networks! I can't wait to tell you more!
I have been excited about this movie since I met Peter Parker in Captain America: Civil War!
Be sure to check out the FIRST Spider-Man Homecoming trailer that debut on Jimmy Kimmel tonight!
OH my gosh I can't breathe after watching the trailer!  I am SO excited about this movie! I will be sharing my reactions soon!  Seriously so good!  My heart is beating so fast because I am SO excited about this movie!
About Spider-Man Homecoming:
A young Peter Parker/Spider-Man (Tom Holland), who made his sensational debut in Captain America: Civil War, begins to navigate his newfound identity as the web-slinging super hero in Spider-Man: Homecoming. Thrilled by his experience with the Avengers, Peter returns home, where he lives with his Aunt May (Marisa Tomei), under the watchful eye of his new mentor Tony Stark (Robert Downey, Jr.). Peter tries to fall back into his normal daily routine – distracted by thoughts of proving himself to be more than just your friendly neighborhood Spider-Man – but when the Vulture (Michael Keaton) emerges as a new villain, everything that Peter holds most important will be threatened.
This movie stars an amazing cast consisting of Tom Holland, Michael Keaton, Zendaya, Jon Favreau, Donald Glover, Tyne Daly, Marisa Tomei, and Roberty Downey Jr.!
Check out Spider-Man Homecoming in theaters everywhere July 2017!