A Monster Calls Movie Quotes – Over 45 of our favorite lines from the movie!
Wow! What a deep and unbelievable movie and book, "A Monster Calls". The movie and book are both filled with great lines that when creating a list of A Monster Calls movie quotes I had so many that were so touching! If you are looking for a story that is absolutely beautiful and teaches the truth about dealing with pain and grief you have to see this movie!
A Monster Calls Movie Quotes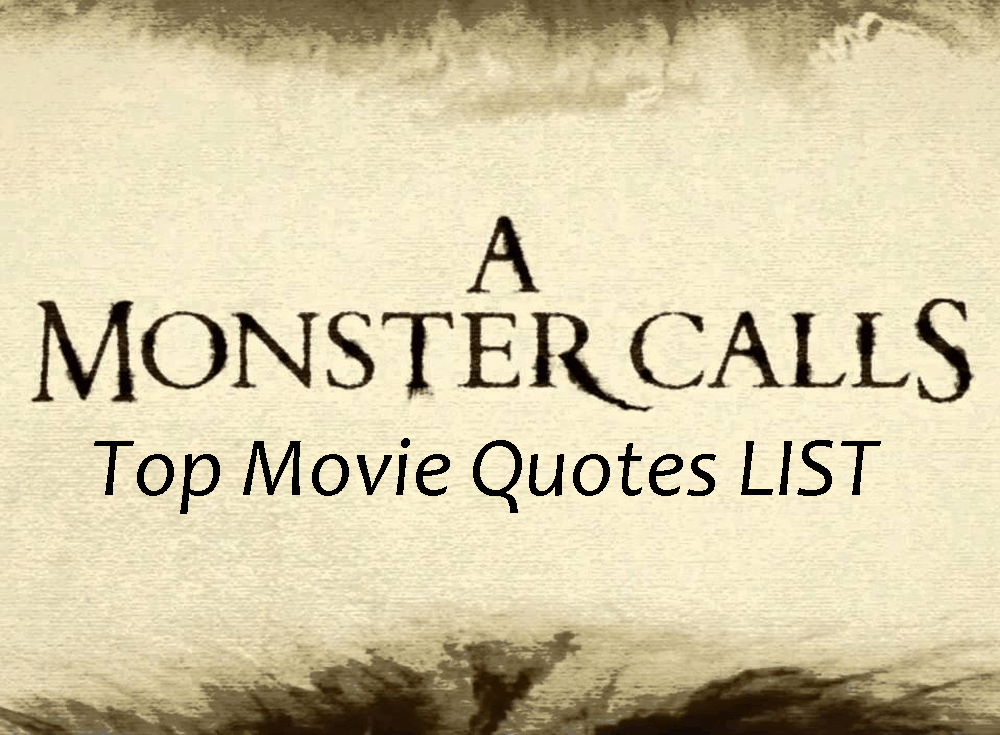 "How does the story begin? It begins like many other stories. About a boy too old to be a kid, a mom too young to be a mom, and a nightmare." –Monster
"Conor, you look tired are you getting enough rest?" -Teacher
You are always in your own little dream world…what is there that is so interesting? –Bully
So this is much better than a VCR, it's your grandpa's film projector. –Mum
"People don't like him. They don't understand him." -Mum
"I have come to get you, Conor O'Malley. Why don't you run, Conor O'mally? Why don't you run, run for your mother? -Monster
"I will tell you 3 stories and you will tell me the 4th. You will tell me your nightmare." –Monster
"I am here because a 12 year old boy shouldn't be wiping counters without being asked to." –Grandma
"Just don't touch anything." –Conor
"Our conversation isn't over, young man." –Grandma
"Yes it is." –Conor
"What took you so long?" –Monster
"I know everything about you, Conor O'Malley." –Monster
"There is not always a good guy or a bad guy. Most people are in between." –Monster
"So how can this save me from Grandma?" –Conor
"It is not her you need saving from." –Monster
"That tree is amazing, it has been there for thousands of years." –Mum
"What do you think? I think grandma is trying to turn me into Tina Turner. " –Mum
"Just tell me why is it every time I turn around you are there looking at me? It is getting a bit odd, isn't it? – Bully
"I am talking to your grandma about bringing you to LA." –Dad
"She says you are all start and no finish." -Conor
"As destruction goes that was reliably pitiful." –Monster
Stories…"When you let them loose, who knows what havak they may reach." –Monster
"Love isn't enough. It doesn't carry you through." – Dad
"So you didn't get 'happily ever after'?" –Conor
"We got 'messily ever after'." –Dad
"Belief is half of all curing. Believe in a cure and believe in healing." –Conor
"If you are the tree of healing, I need you to heal." –Conor
"So I shall." –Monster
"I am sorry you have to face this, but you have to be brake." –Dad
"If nobody sees you, are you really there?" –Monster
"It wasn't me." –Conor
"I am so sorry. I have never been so sorry about anything in my life." –Mum
"It's okay that you're angry. I am pretty angry myself to tell you the truth." –Mum
"I know everything you need to tell me by saying things out loud." –Monster
"If you need to break things, you break them." –Mum
"I wish I had 100 years. 100 years I can give you." –Mum
"You said the tree would make her better and it didn't." –Conor
"I didn't come to heal her, I came to heal you." –Monster
"I wanted it to be me." –Conor
"She kept telling me she was going to get better…I couldn't stand how alone it would make me feel…I always let her go…I wanted it to be me." -Conor
"You were really wishing for your own pain." –Monster
"You wished for it to be true and you wished for it not to be true." –Monster
"Because humans are complicated beasts." –Monster
"It isn't important what you think, it is important what you do." –Monster
"You know, Conor. You and me are not the most natural fit, but we are going to have to learn. There is one thing we have in common, you mum." –Grandma
"Of course you are afraid. It is going to be hard, really hard but you will make it through." -Mum
"I don't want you to go." –Conor
"It ends with a boy holding on to his mother and by doing so, he can finally let go." -Monster
About A Monster Calls
A visually spectacular and unabashedly emotional drama from director J.A. Bayona ("The Impossible"). 12-year-old Conor (Lewis MacDougall) is dealing with far more than other boys his age. His beloved and devoted mother (Felicity Jones) is ill. He has little in common with his imperious grandmother (Sigourney Weaver). His father (Toby Kebbell) has resettled thousands of miles away. But Conor finds a most unlikely ally when the Monster (portrayed by Liam Neeson in performance-capture and voiceover) appears at his bedroom window one night. Ancient, wild, and relentless, the Monster guides Conor on a journey of courage, faith, and truth that powerfully fuses imagination and reality.
Listen to Liam Neeson read the first chapter of "A Monster Calls" below!
Also check out my 3 Great Benefits of a Book Being Turned Into A Movie!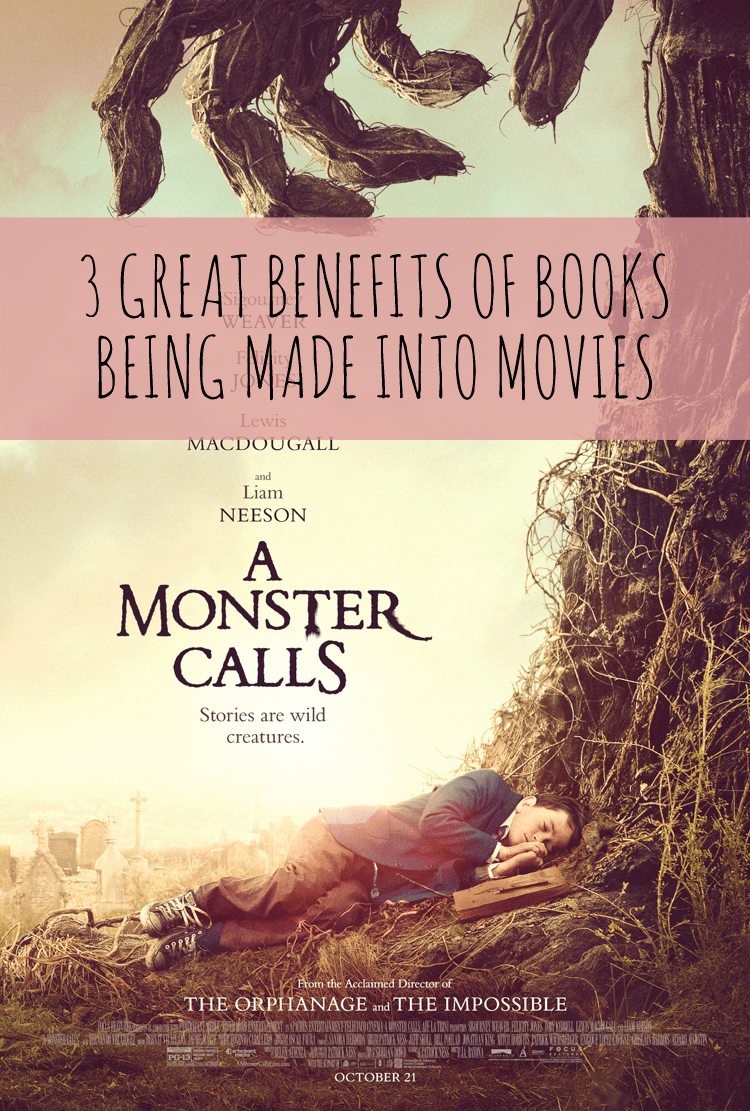 For more info:
Official Site I Facebook I Twitter I Instagram
#AMonsterCalls
Also you can watch the trailer here.