If your kids are into Monster Trucks and movies here is a new family movie that is now out in theaters called Monster Trucks! As a mom, I love providing stuff for my family to do, before and after we go and see a movie! If you are looking for Monster Trucks Movie Activities and things related for this movie I created a master list! The studio is also sponsoring 2 x $50 Fandango gift cards to TWO of our readers in order to take your family on a fun movie date night!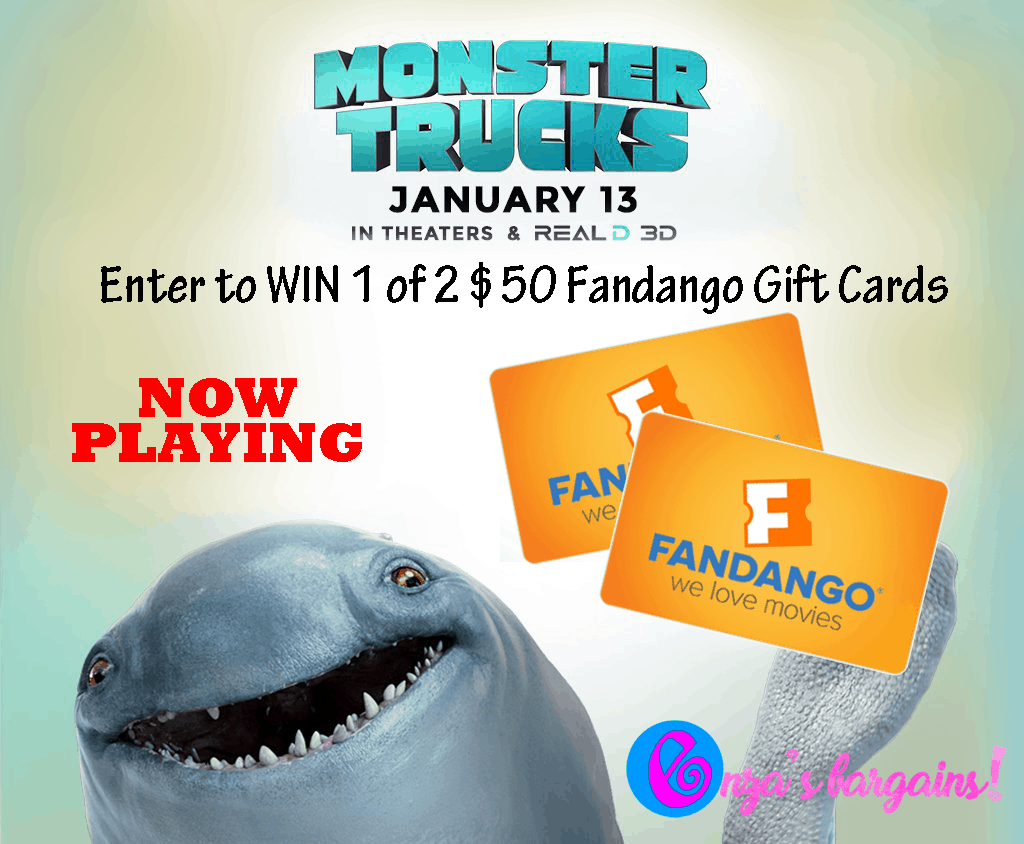 Monster Trucks Movie Activities
About the Movie
Whether your family likes watching the trailer together first, coloring, doing mazes, or playing with apps, Monster Trucks has all this available for you! Plus these trucks are pretty stinkin' awesome! Just like you would expect, Monster Trucks is filled with action!
Looking for any way to get away from the life and town he was born into, Tripp (Lucas Till), a high school senior, builds a Monster Truck from bits and pieces of scrapped cars. After an accident at a nearby oil-drilling site displaces a strange and subterranean creature with a taste and a talent for speed, Tripp may have just found the key to getting out of town and a most unlikely friend.

Melding cutting edge visual effects and state-of-the-art CGI, Monster Trucks is an action filled adventure for the whole family that will keep you on the edge of your seat and ultimately touch your heart.
Monster Trucks Coloring Sheets and Mazes
Monster Trucks App
There's also a fun app that allows you to Creech-ify your photos (http://www.monstertrucksmovie.com/MonsterPix/) – he is the 'monster' part of the truck!  Check out this photo I created below!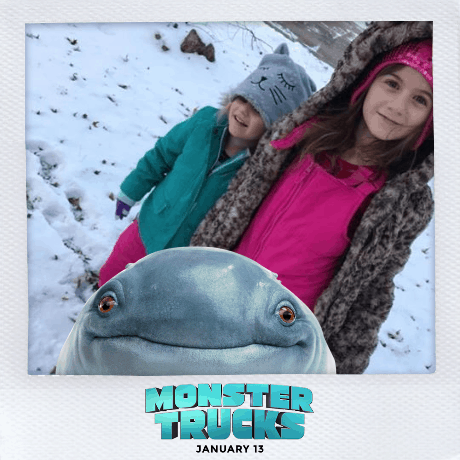 Enter to WIN 1 of 2 $50 Fandango Gift Cards
a Rafflecopter giveaway
Follow and get your tickets today!
MONSTER TRUCKS Official Website:  http://www.monstertrucksmovie.com/
MONSTER TRUCKS Twitter: https://twitter.com/MonsterTrucks
MONSTER TRUCKS Facebook: https://www.facebook.com/MonsterTrucksMovie
MONSTER TRUCKS Instagram: @MonsterTrucks
Purchase discounted tickets by using Dealflicks.com! Feel free to save an additional 20% by using the code RFGGTRFLUF at checkout!