Have you considered traveling to Kansas City? If so, there are 10 MUST see Kansas City attractions that you will want to make sure is part of your next vacation. I have lived in Kansas City my entire life and there is SO much to do! The food is amazing, the sporting events have the friendliest fans, and there are some amazing views. Whether you are trying to visit Kansas City for a family vacation, wanting to be on a budget, or planning a work event these are the places to add to your itinerary.
Must See Kansas City Attractions

Roasterie: If you are looking to go downtown and want to meet-up for coffee, skip the Starbucks and visit the Roasterie! Kansas City owned and a few years ago, the Roaserie added to the Kansas City skyline with an entire plane mounted on top!
The Boulevard Tour: My husband has done this one and it is very FUN and you get FREE Beer samples! Boulevard beer is a brewery that offers tours . You have to get your request in early, but everyone I know who has gone said it is a must go!

Kansas City Joes (formally known as Oklahoma Joe's Barbecue): There are TONS of amazing barbecue restaurants in Kansas City. You will also hear people from Kansas City get in huge debates on how has the "BEST" bbq! Kansas City Joe's is MY FAVORITE! You will definitely want to give their beef a try! Plus, it is in a Gas Station. I am totally being serious! Don't let that judge your trip, if you head there during lunch time, you are for sure to see a line, and sometimes you might see the line wrap around the outside of the building! You can always order it to go if you are limited on time.


Nelson Art Gallery: This is absolutely beautiful and can be found right near our Plaza area! You will find amazing pieces and can easily spend the entire day there!
Arrowhead and Kauffman: Arrowhead is where the Kansas City, Chiefs call home and recently renovated! You can visit the stadium and even schedule tours during special parts of the year. Kauffman also has been renovated and it is beautiful! You can eat at the Sports Bar for lunch, shop at the sports shop, and enjoy an amazing view of one of the nicest stadiums in the MLB!
Crown Center: Crown Center is NEXT to our downtown area and is owned by Hallmark! You will see fun shops, if it is winter there will be an ice-skating ring, many activities for your kids. It is connected to Legoland and SeaLife, which is great for the kids! It also has an AMAZING and FREE Art center called Kaleidoscope!  This is just minutes away too from the Kansas City Power & Light District which has a GREAT night life and the College Basketball Experience.


Legoland and SeaLife Aquarium! There are places to eat, you can enjoy outside, there are great views of the city, and it has PRIME location!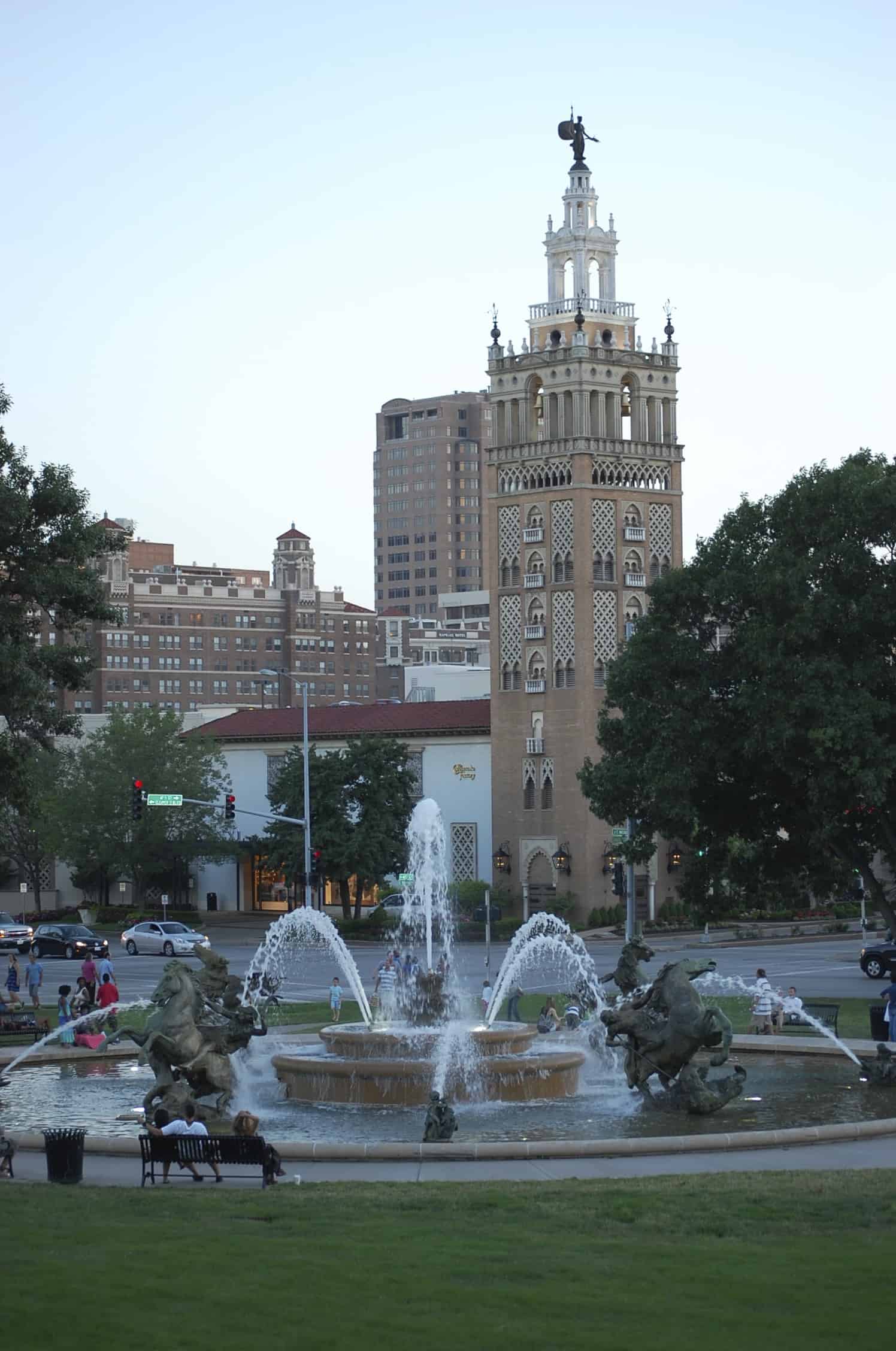 The Plaza: SHOPPING, EATING, NIGHT LIFE, Beautiful fountains, beautiful stores, horse carriage rides, and more! The Plaza is the place to check out. Don't visit Kansas City without stopping by there for a couple of hours.


Kaleidoscope: I mentioned it above, but if you have kids you MUST take them here. It is all about arts and crafts! They get to take all of the items they make home with them. The activities change throughout the year and this is totally funded by Hallmark (Kansas City owned).
What else would you add to this list?