Nectar Mattress Review during our first night in our new home!
When I was asked to work with a mattress company and review their product, I was quite excited and a little hesitant. I have slept on another brand foam mattress priced at more than twice the amount of Nectar, I wondered if it was going to be just as nice. I am thinking the best job in the world might be a professional mattress reviewer! What do you all think? (Thank you to Nectar for providing our family with this mattress to share our honest experience! Please check out their site by clicking through our links.
If you are looking for a mattress with a great guarantee, affordable, and really comfy….this one has given us many of great night sleeps!  Get rid of the spring mattresses and try a Nectar!  Check out their website because they always have tons of sales too!
Nectar Mattress Review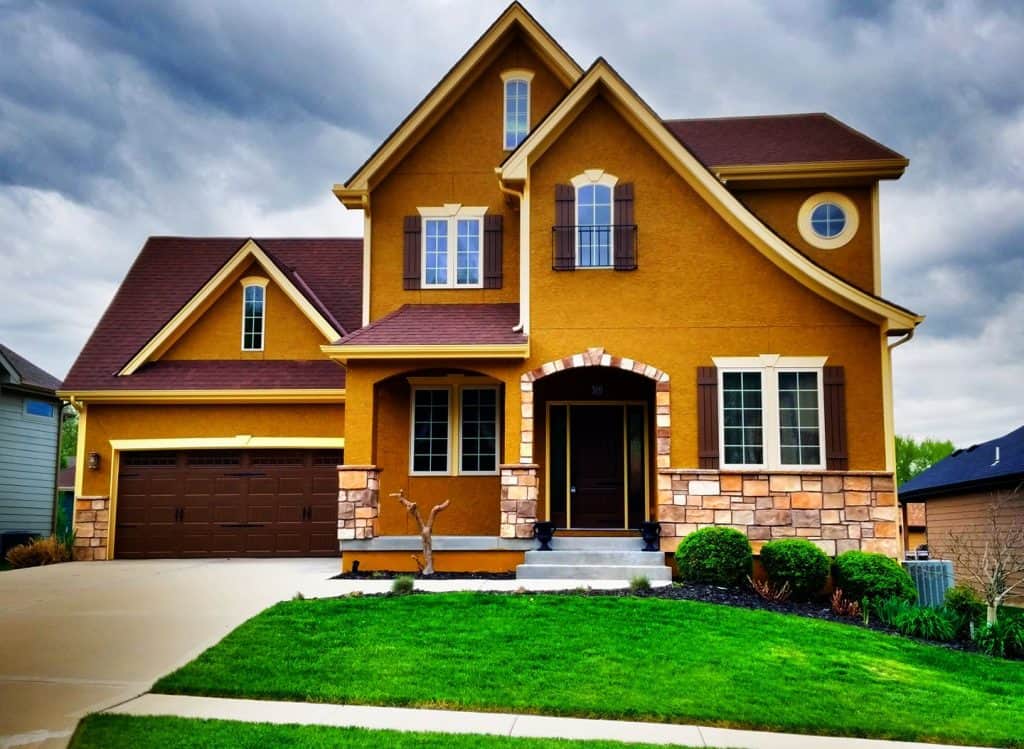 The first night in our new home was fun and exciting! We were totally exhausted! I got help from two good friends to build and put our bed and mattress together on our first night! We worked so hard all week and I was so sore and so tired, that I could have probably fallen asleep standing up. So before writing this review I wanted to be sure I tested out the mattress for longer than a few days. My hubby told me, "I love how you sink into the bed but there's still plenty of support, I've slept better than I've slept in years!" We aren't the only ones who love Nectar read their The NECTAR Mattress Bed Reviews
Setting up the mattress was easy and actually quite entertaining! I got to watch it expand in seconds. Since the directions said it takes a few hours to claim its form, we made sure we waited before we went to sleep. After all there was a lot to do in our new home!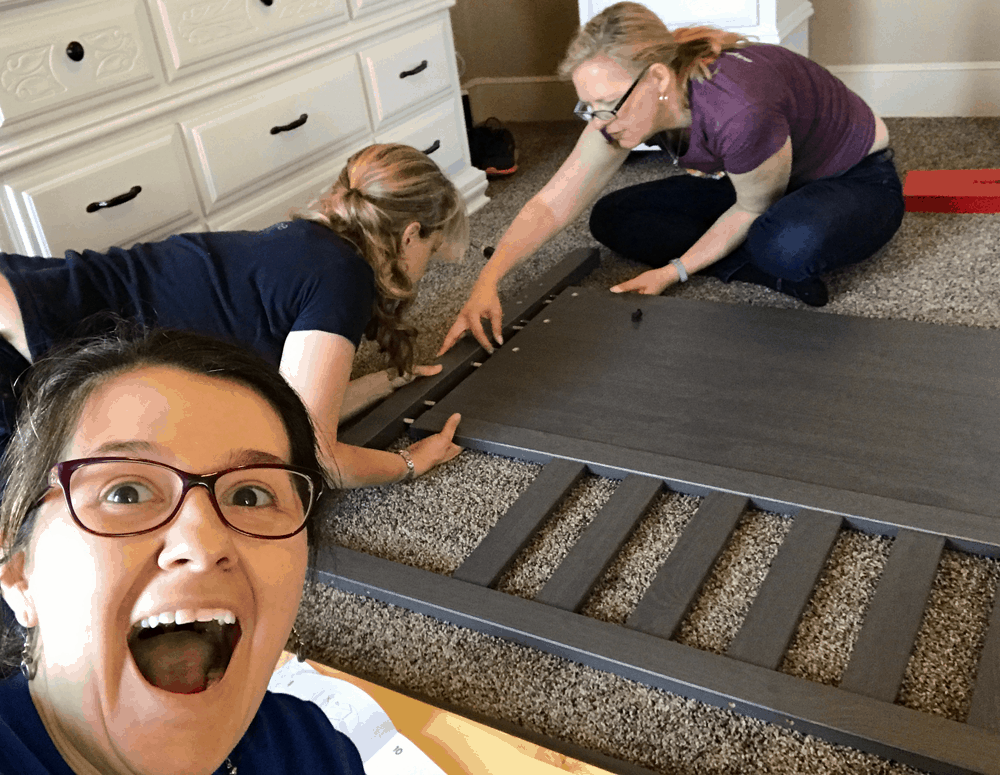 I had two amazing friends: Marybeth from babysavers.com and Chrysa from thriftyjinxy.com who flew from Minnesota to spend the weekend to help me move and set up the new house! These girls are angels! Who makes blog friends online, flies to help them movie, and then is willing to set up furniture and unpack boxes?!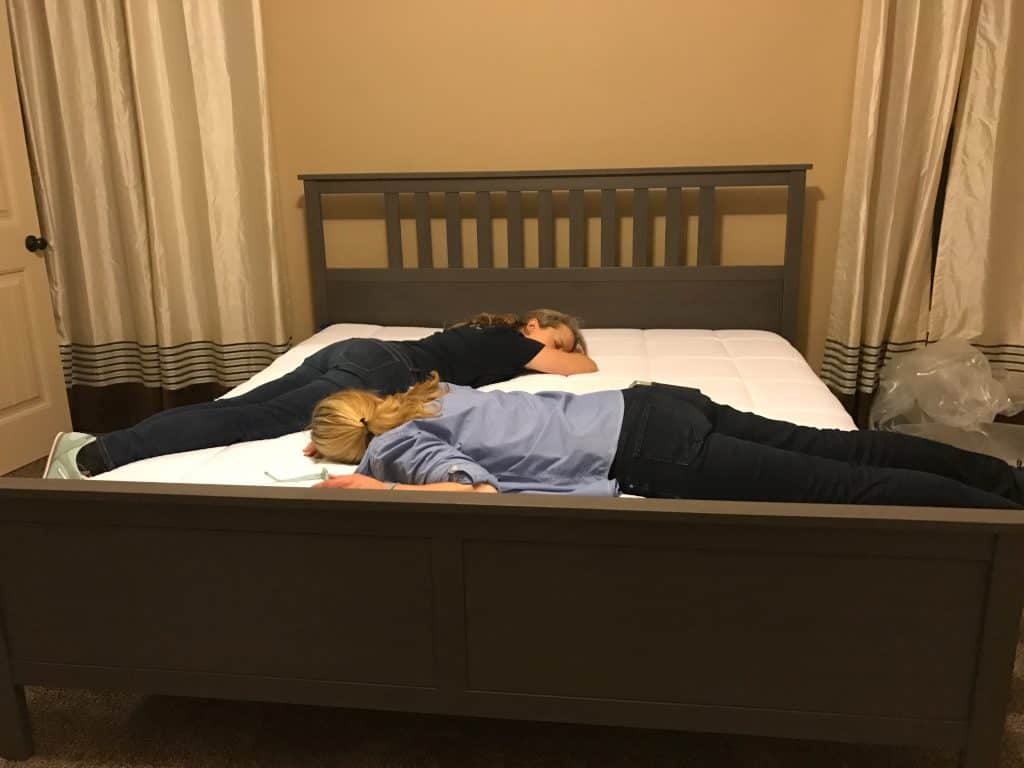 Nectar has been amazing and really comfortable. I have had some amazing nights of sleep since we have moved into our home. I love not feeling springs and I love how the mattress is form to my body while being firm but yet soft! My body hurts less from the aches and soreness of moving when sleeping on my Nectar! Since I am allergic to dust and human dander, this hypoallergenic mattress had me feeling better in the morning!  So, those who have allergies this mattress is excellent choice! Make sure to always grab a coupon for Nectar Sleep if planning on getting their bed.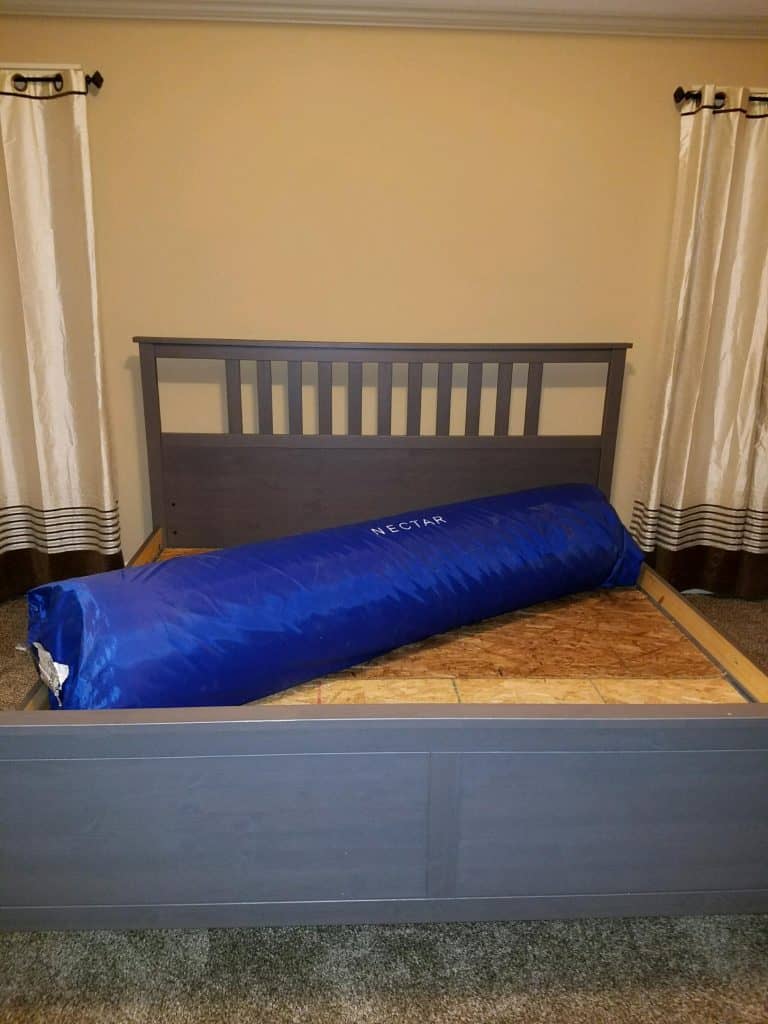 Nectar has a 365 Night Sleep Trial because they know you will love their mattresses! Nectar not only beat their competitor by price, but they beat them by comfort as well. This mattress is the most comfortable mattress I have slept on. Our previous mattress ended up having a big fold in it and you couldn't sleep in the middle anymore because it created a bit of a hill. Nectar mattress has a guarantee like no other! They stand behind their product.