Nevermoor and exciting book with lots of mystery and enchantment! I was excited to do a review and giveaway for Nevermoor by Jessica Townsend!
This post might also contain affiliate links which may earn us a small percentage to help cover our expenses if you choose to make a purchase. I post is sponsored and I was provided product for promotion. Prizing is courtesy of Little, Brown Young Readers!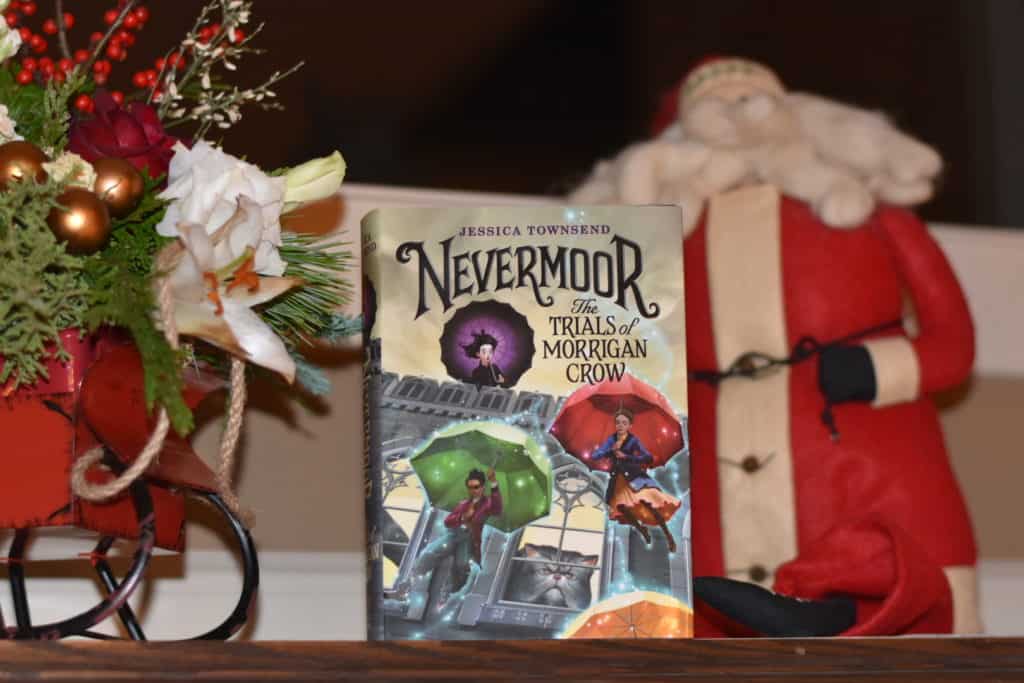 Nevermoor by Jessica Townsend
I don't do many book reviews at all, but when it comes to family entertainment I want to know everything and share everything. I started reading Nevermoor and originally was going to review it with my 8 year old daughter since she reads at about a 5th grade reading level. When I started reading the content with her, she was getting a little nervous because of the mystery in the story. She usually likes to read comedy and non fiction books about animals.
Her nervousness on the content told me that the book is easy enough to read but a couple of years too young for my 8 year old. It is more on the level of some your favorite wizard books.
This book has tons of magic and imagination in it! I love when creative minds read other stories with so much creativity. I thought the book was written to keep those who love storytelling on their toes and wanting more!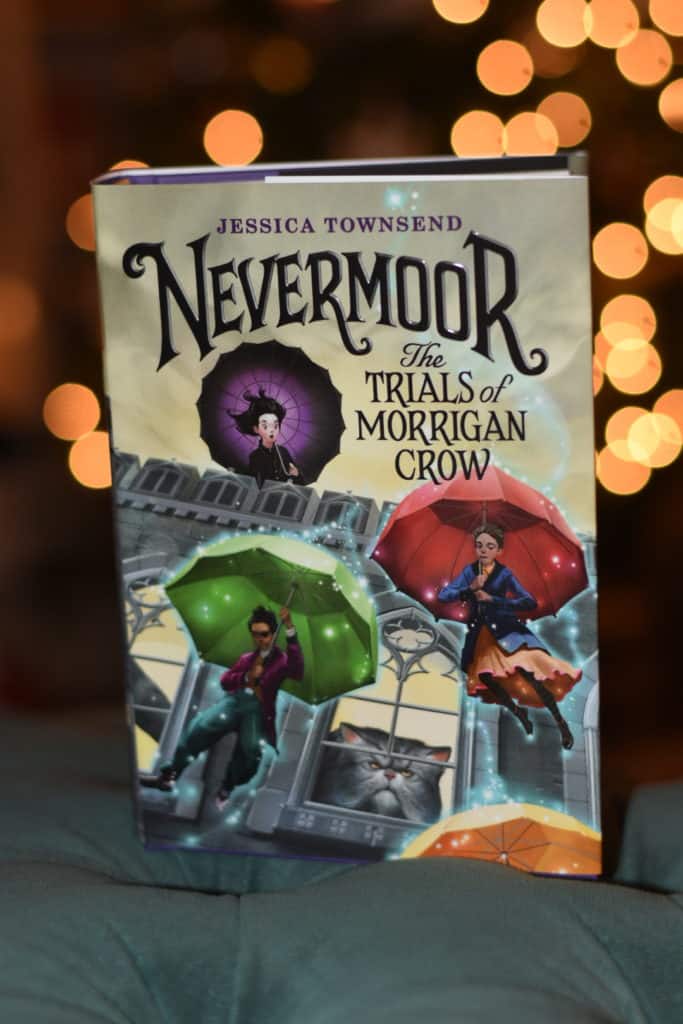 About Nevermoor
A breathtaking, enchanting new series by debut author Jessica Townsend, about a cursed girl who escapes death and finds herself in a magical world–but is then tested beyond her wildest imagination

Morrigan Crow is cursed. Having been born on Eventide, the unluckiest day for any child to be born, she's blamed for all local misfortunes, from hailstorms to heart attacks–and, worst of all, the curse means that Morrigan is doomed to die at midnight on her eleventh birthday.

But as Morrigan awaits her fate, a strange and remarkable man named Jupiter North appears. Chased by black-smoke hounds and shadowy hunters on horseback, he whisks her away into the safety of a secret, magical city called Nevermoor.

It's then that Morrigan discovers Jupiter has chosen her to contend for a place in the city's most prestigious organization: the Wundrous Society. In order to join, she must compete in four difficult and dangerous trials against hundreds of other children, each boasting an extraordinary talent that sets them apart–an extraordinary talent that Morrigan insists she does not have. To stay in the safety of Nevermoor for good, Morrigan will need to find a way to pass the tests–or she'll have to leave the city to confront her deadly fate.

Perfect for fans of the Harry Potter series and Neil Gaiman, this fast-paced plot and imaginative world has a fresh new take on magic that will appeal to a new generation of readers. I found the Nevermoor hardcover book on sale on amazon for less than $10 shipped!
For the Holidays we have a FUN Holiday Prize Pack!
One (1) winner receives:
copy of Nevermoor
branded lapel pin
branded Hotel Deucalion pen and notebook
and a $50 Amex gift card to have a wondrous holiday season!
We are hoping to make your Holiday a bit better with a chance to win! Please enter this giveaway below!
a Rafflecopter giveaway
Be sure to check out the UPDATED Holiday Gift Guide Items this year for 2017!

[catlist id=225 thumbnail=yes numberposts=50 template=enza]