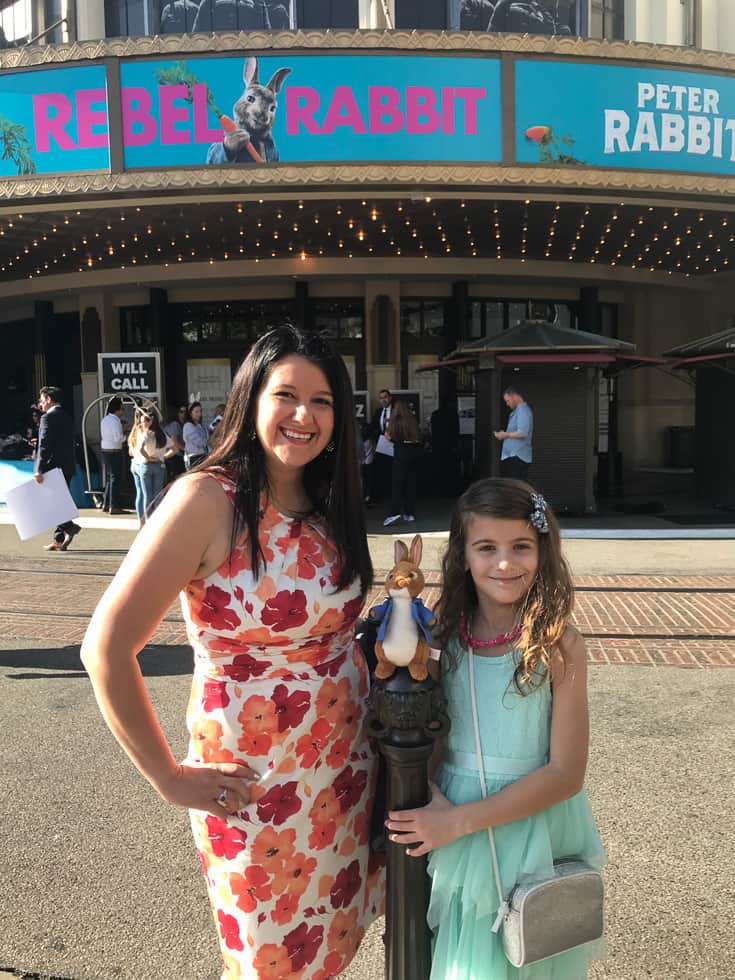 The Peter Rabbit Red Carpet Premiere was so fun and delightful. I feel so blessed to have been invited by Sony to attend with my daughter.  The experience was so amazing!  There were lots of celebrity sitings including the star studded cast and more!  (Thank you, Sony, for covering our travel expenses so we can have these amazing experiences! This post contains affiliate links which helps out our family business.)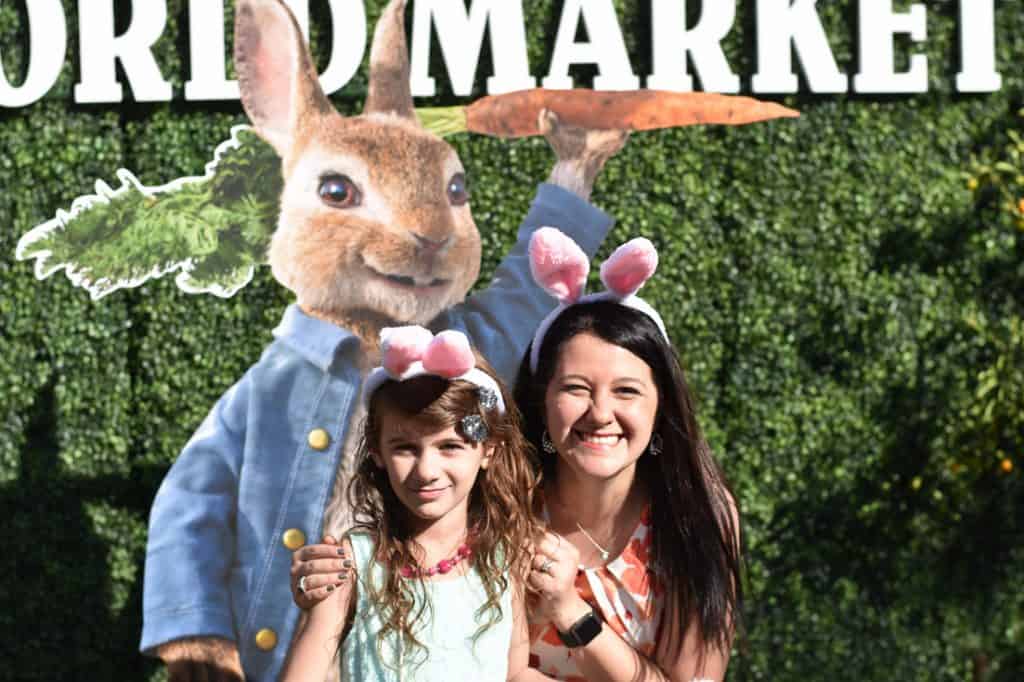 It has been years that my daughter has asked to go to a Red Carpet. Totally not something a regular 8 year old would ask their parents, but when mommy is a blogger it seems like something she would want to do too.  She loves to party and socialize!  So when the carpet had mazes, ball pits, real bunnies, cotton candy, donuts, carrot ring toss, and more…she was in heaven!  This gal didn't want to stop.  Not only did she love Peter Rabbit movie but she had a blast at the premiere.
Coloring spot!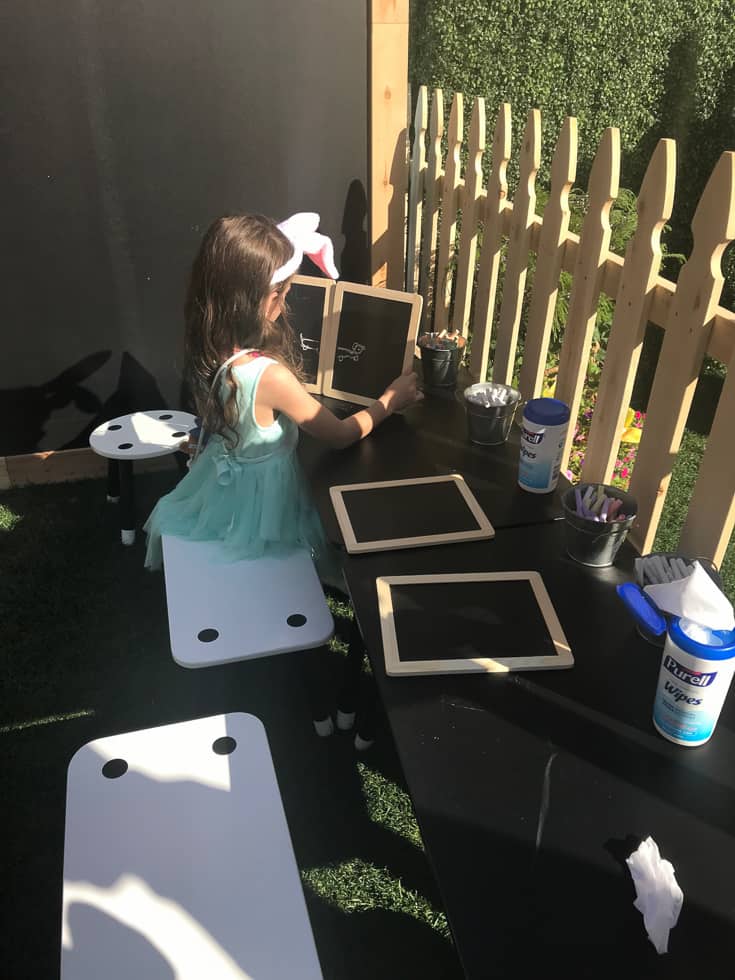 Quick snap on the Red Carpet!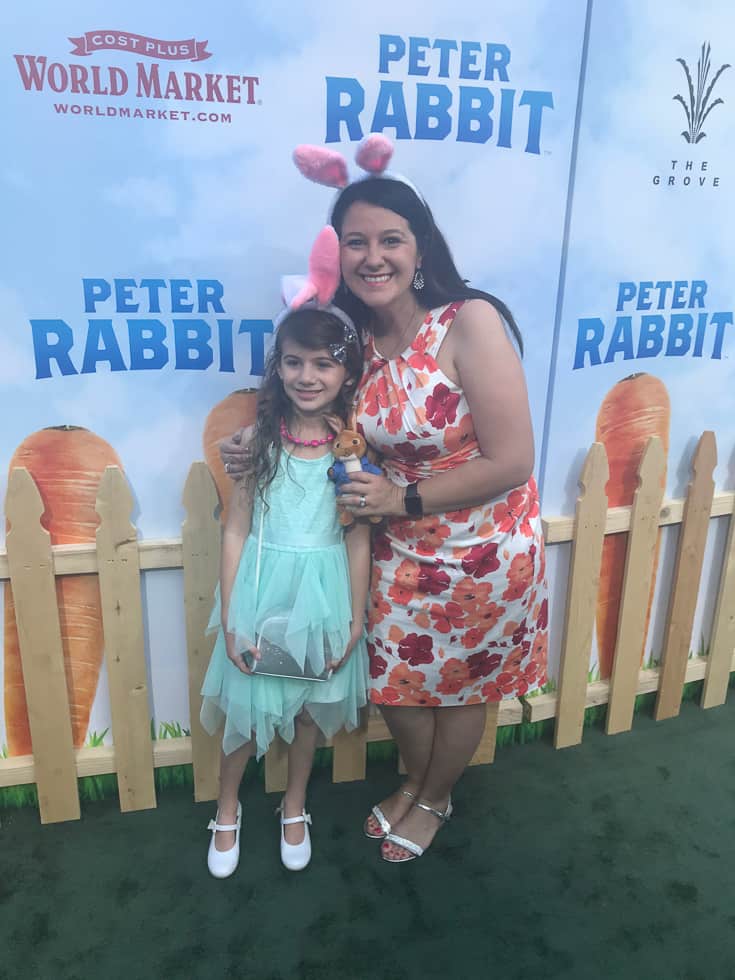 Bunny shaped donuts!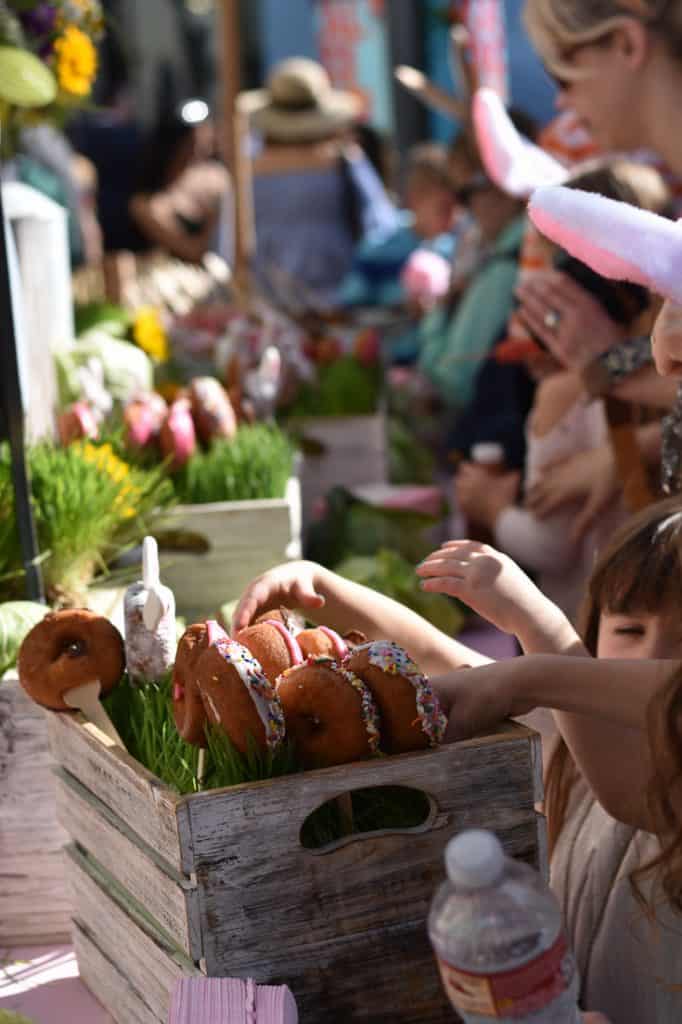 Bunny Watermelon Kabobs!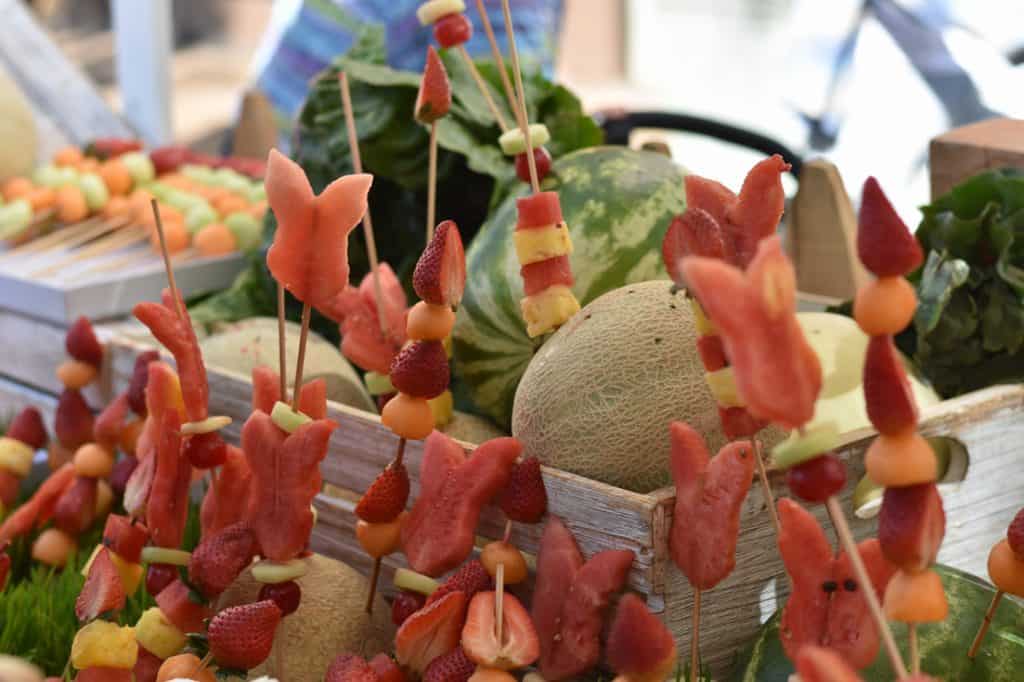 By the end of the party she was covered in candy apple!  She even had a second to give me a confused look when we ran into Mario Lopez, wondering why mommy took a picture when this random guy.  Oh my baby didn't even know!  🙂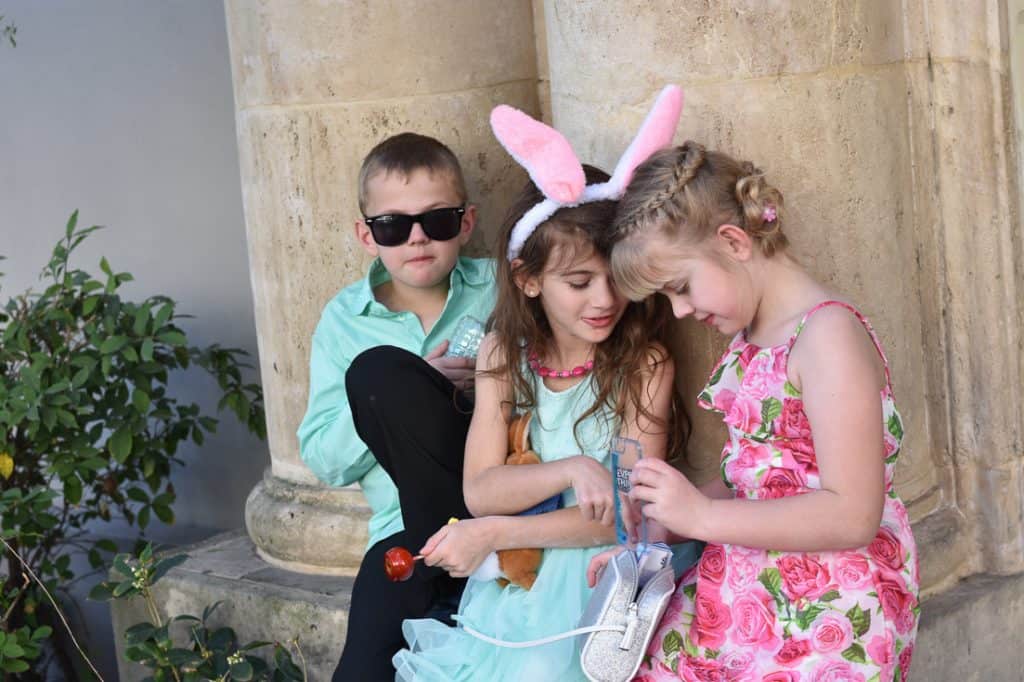 I love her little confused stink-eye when she watched me take a picture with the random guy (Mario Lopez) hanging out at the table.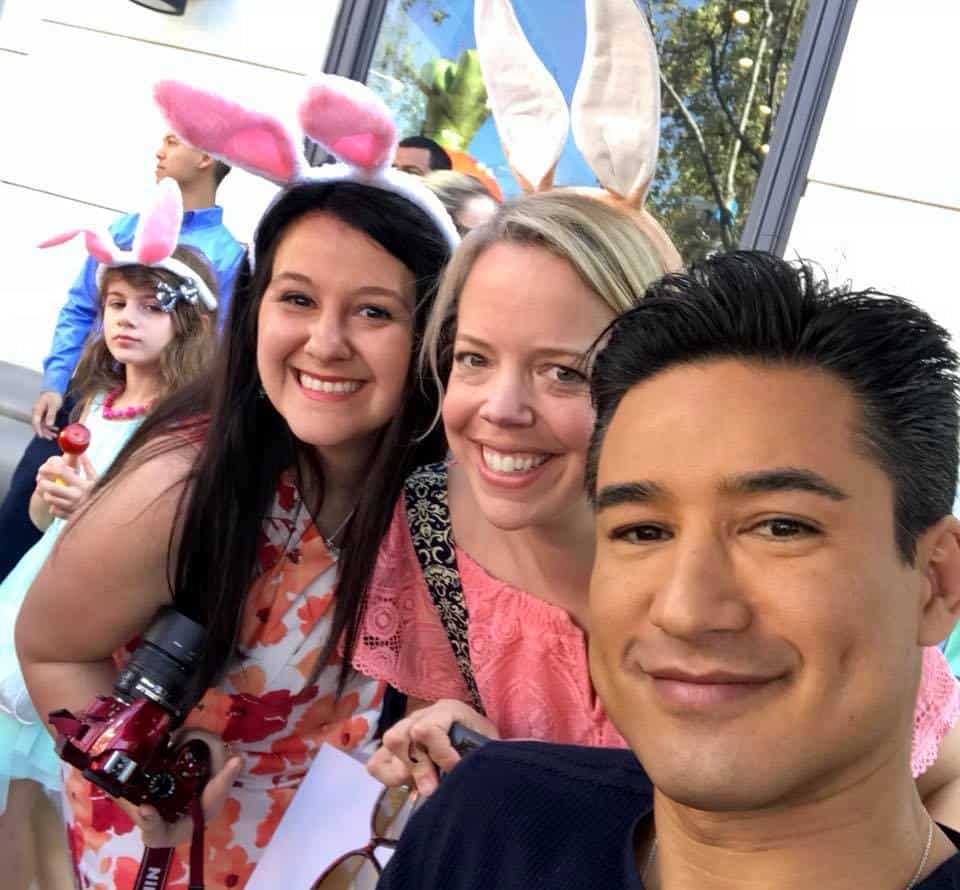 Of course the entire cast was at the premiere! Pictures courtesy of Sony! (James Corden, Rose Byrne, Domhnall Gleeson, Margot Robbie, Elizabeth Debicki, and Director Will Gluck.
Peter Rabbit Movie will be in theaters on February 9, 2018!
Peter Rabbit, the mischievous and adventurous hero who has captivated generations of readers, now takes on the starring role of his own irreverent, contemporary comedy with attitude. In the film, Peter's feud with Mr. McGregor (Domhnall Gleeson) escalates to greater heights than ever before as they rival for the affections of the warm-hearted animal lover who lives next door (Rose Byrne). James Corden voices the character of Peter with playful spirit and wild charm, with Margot Robbie, Elizabeth Debicki, and Daisy Ridley performing the voice roles of the triplets, Flopsy, Mopsy, and Cottontail.