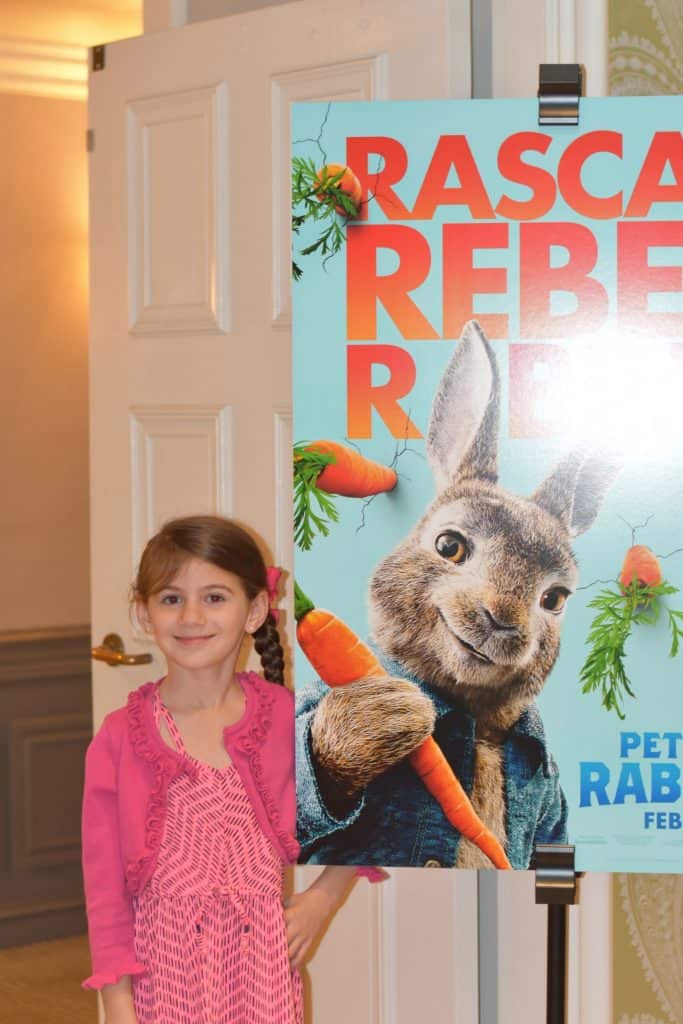 Peter Rabbit is finally playing in theaters & Easter season starts next week for our family! PERFECT TIMING! Thank you to Sony for paying my expenses to the LA premiere to cover this film! I hope you enjoy my honest review!
Photos below are courtesy of Sony.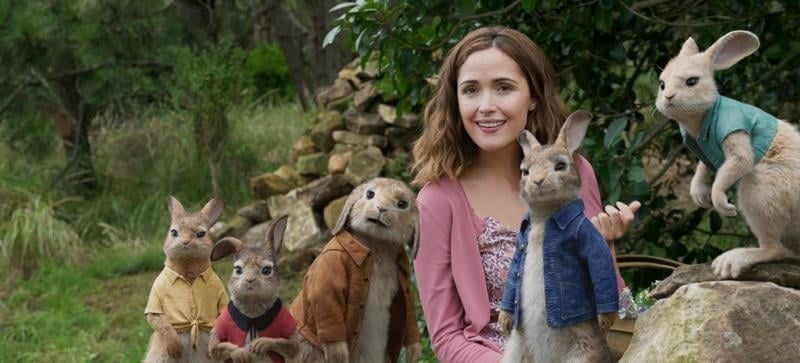 Peter Rabbit is a movie where the storybook illustrations from Beatrix Potter comes to life. The live action kids movie has a little something for everyone to enjoy. The movie has lots of slapstick humor that your kids will love. There are a few sad parts and some parts that will have you groaning but overall the laughter in the movie from your kids will almost be nonstop!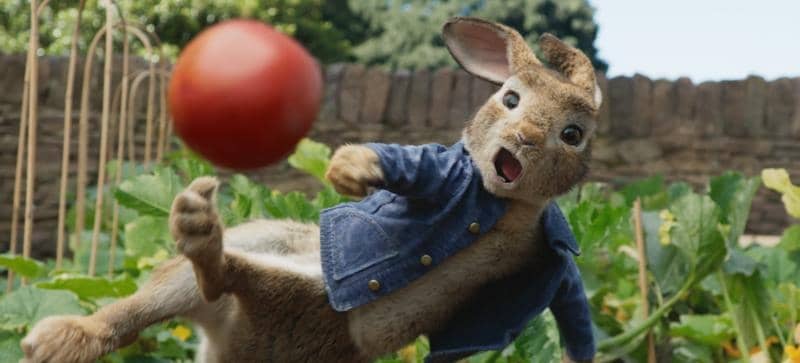 The CGI effects make you forget that bunnies really don't talk (or do they?? I am still confused.)! There are also some beautiful illustrations that come from the classic books. The animals steal the show with their vibrant and hilarious personality. I am not sure I can look at James Corden anymore without seeing him as Peter Rabbit, he was that good as the lead bunny role. Nobunny could out perform his voice talents as this role.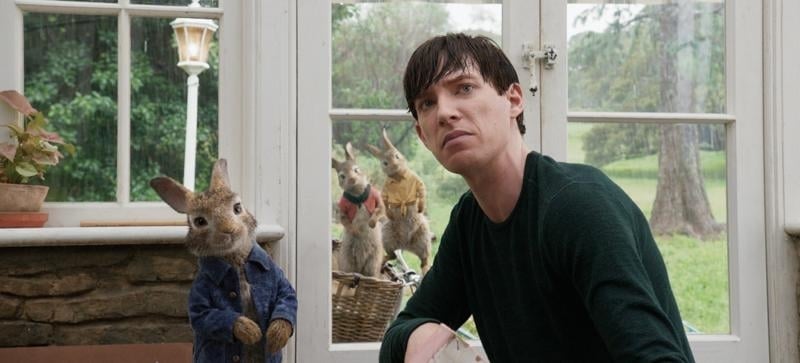 The movie takes place when Mr. McGregor dies and his relative Mr. Thomas McGregor (played by Domhnall Gleeson) inherits his farm that comes with a garden. Thomas is not a fan of animals and they keep eating his veggies. In a Home Alone-type fight they go back and forth. What they end up really fighting for is one gal, his neighbor and Peter's best friend's, love and attention. My daughter and I really enjoyed the movie. Definitely one to take the kids to go and see this weekend!
Be sure to check out our Red Carpet experienceof the movie while we were in LA for this premiere!
Peter Rabbit Movie will be in theaters on February 9, 2018!
Peter Rabbit, the mischievous and adventurous hero who has captivated generations of readers, now takes on the starring role of his own irreverent, contemporary comedy with attitude. In the film, Peter's feud with Mr. McGregor (Domhnall Gleeson) escalates to greater heights than ever before as they rival for the affections of the warm-hearted animal lover who lives next door (Rose Byrne). James Corden voices the character of Peter with playful spirit and wild charm, with Margot Robbie, Elizabeth Debicki, and Daisy Ridley performing the voice roles of the triplets, Flopsy, Mopsy, and Cottontail.