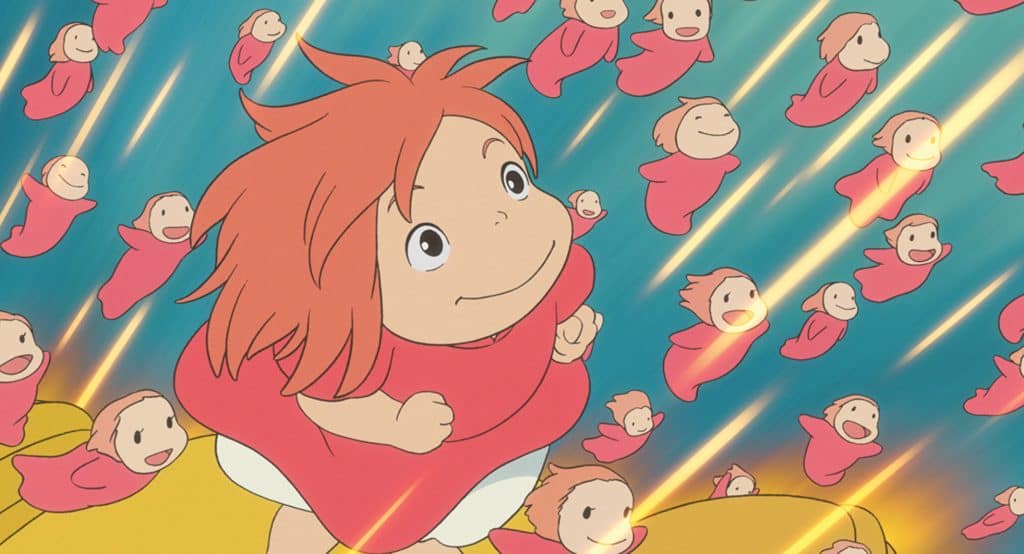 We are so excited for all the GKIDS films and the Studio Ghibili Fest 2018!  There are 9 movies this year and we have tickets for the first one, PONYO! Take your entire family to experience the movie.  We are giving away free tickets in our giveaway, but you can also purchase tickets to each of the show, so that you don't miss out. We partnered with GKIDS for these sponsored posts and giveaways all opinions are our own.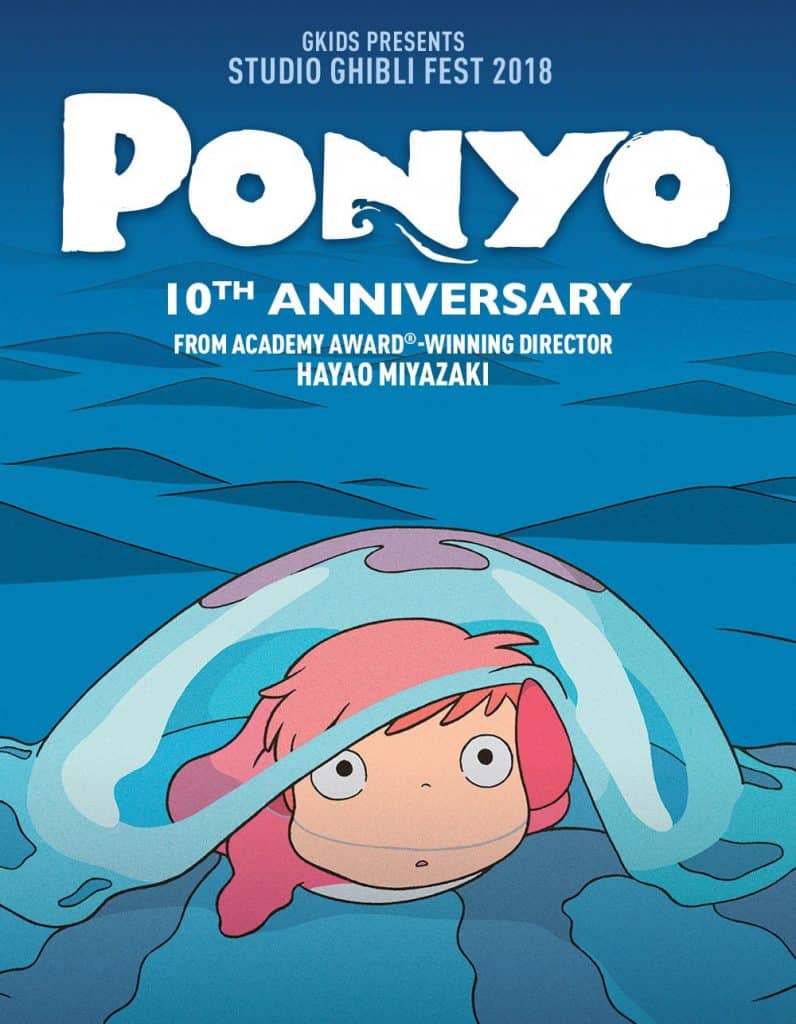 Here is a reminder of all of the show time happening this year.
Ponyo: March 25, 26, 28
The Cat Returns: April 22, 23, 25
Porco Rosso: May 20, 21, 23
Pom Poko: June 17, 18, 20
Princess Mononoke: July 22, 23, 25
Grave of The Fireflies: August 12, 13 & 15
My Neighbor Totoro: September 30, October 1, October 3
Spirited Away: October 28, 29, 30
Castle in the Sky: November 18, 19, 20
Our first one is PONYO!
From the legendary Studio Ghibli, creators of Spirited Away and My Neighbor Totoro, and Academy Award®-winning director Hayao Miyazaki, comes a heartwarming family adventure. When Sosuke, a young boy who lives on a clifftop overlooking the sea, rescues a stranded goldfish named Ponyo, he discovers more than he bargained for. Ponyo is a curious, energetic young creature who yearns to be human, but even as she causes chaos around the house, her father, a powerful sorcerer, schemes to return Ponyo to the sea. Miyazaki's breathtaking, imaginative world is brought to life with an all-star cast, featuring the voices of Cate Blanchett, Matt Damon, Lily Tomlin, Liam Neeson, and more.
Enter for some free tickets below:
a Rafflecopter giveaway