Movie night is my familie's favorite night. It's a time that my kids know all electronics are to be turned off and put away so that I have their undivided attention! This week's movie was Rock Dog.  This post is a sponsored post, but all opinions, stories, and my experience are all personal and true (like always)!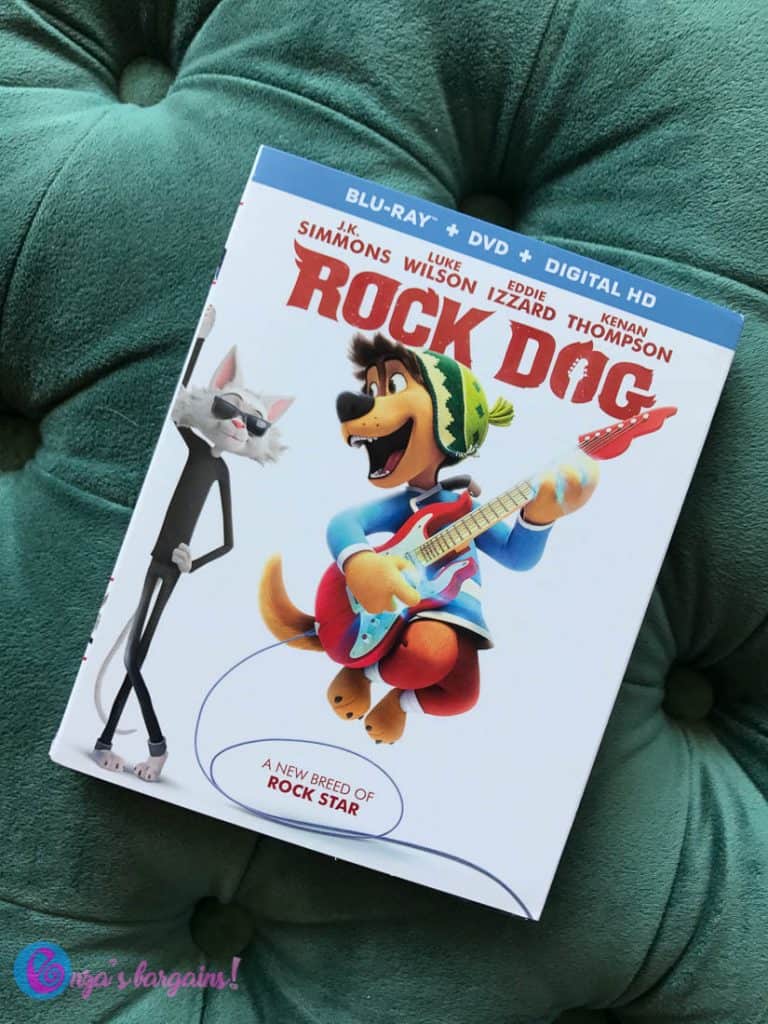 SANTA MONICA, CA (April 17, 2017) – From Academy Award®-nominated writer-director Ash Brannon (Best Animated Feature Film, Surf's Up, 2007) comes the heartwarming and hilarious family film Rock Dog, on Digital HD May 9th and Blu-ray, DVD and On Demand May 23rd from Lionsgate. The music-filled adventure about a dog's quest to fulfill his dream features an all-star cast, including J.K. Simmons (Zootopia), Luke Wilson (Old School), Eddie Izzard (Cars 2), Lewis Black (Inside Out), and Kenan Thompson (The Smurfs 2).

When a radio falls from the sky into the hands of a wide-eyed Tibetan Mastiff, he leaves home to fulfill his dream of becoming a musician, setting into motion a series of completely unexpected events.

A film the whole family will want to jam to, the Rock Dog home entertainment release includes four behind-the-scenes featurettes looking at the making of every part of the film from voice recording, to animation, to music, as well as the "Glorious" music video. The Rock Dog Blu-ray and DVD will be available for the suggested retail price of $34.99 and $29.95, respectively.

BLU-RAY/DVD/DIGITAL HD SPECIAL FEATURES
"Finding the Fire: The Making of Rock Dog" Featurette
"Mic Check: Casting the Voices" Featurette
"A Rockin' New World: Animating Rock Dog" Featurette
"Rock Dog and Roll: Exploring the Music: Featurette
"Glorious" Music Video
Rock Dog is full of fun, laughter, and encouragement! It teaches children to stick to what your a passionate about and never give up! It is a fun and great movie with a great cast!  If you haven't seen it yet you will want to and be sure to add this DVD to  your library. Here is  a chance to do just that! One of my readers will get a chance to win their very own copy! The giveaway will be open to readers in the US and ends May 23! Good Luck!!