When asked to work with eBags.com I was really excited because their e-mail had came the exact same time I was invited to Hawaii for the Jumanji Press Junket!  I know that Samsonite is a really great luggage brand and I am always traveling with lots of technology that the Samsonite Spinner Underseater with USB Port Luggage was perfect for us to review! This post might also contain affiliate links which may earn us a small percentage to help cover our expenses if you choose to make a purchase.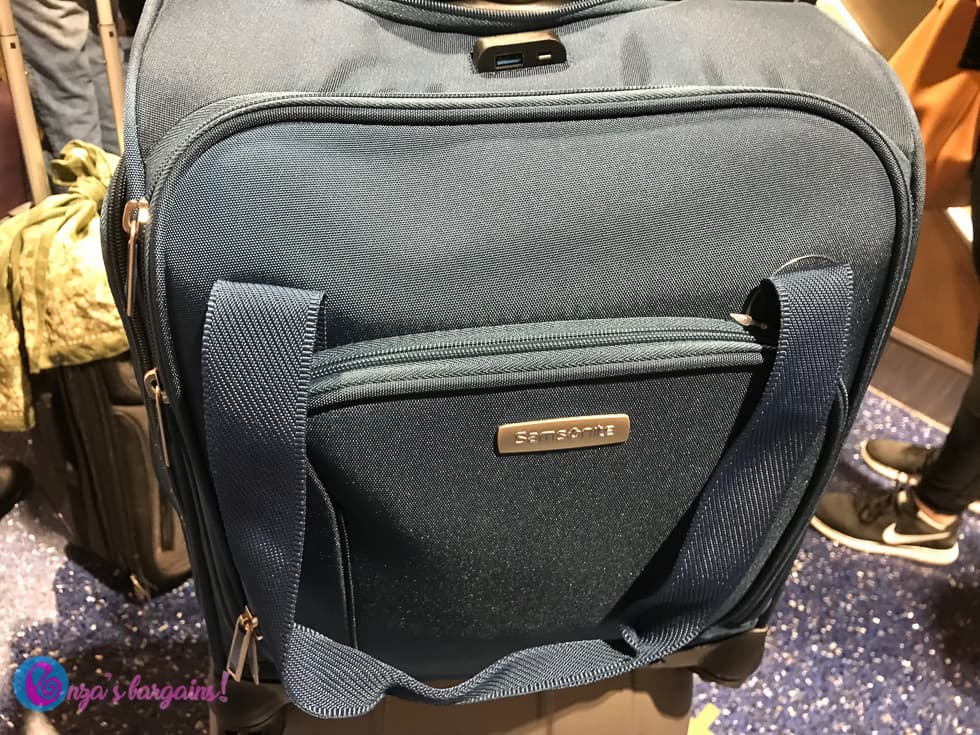 Samsonite Spinner Underseater with USB Port Luggage Review
This Samsonite luggage was perfect as a carry on with someone who likes technology as much as I do! It fits directly under the seat in front of you and gives you access to your USB ports so you can charge during your flight!  My first flight was a really small plane and it fit perfect.  It is really roomy too, where I had one person question on whether or not that would fit under my seat.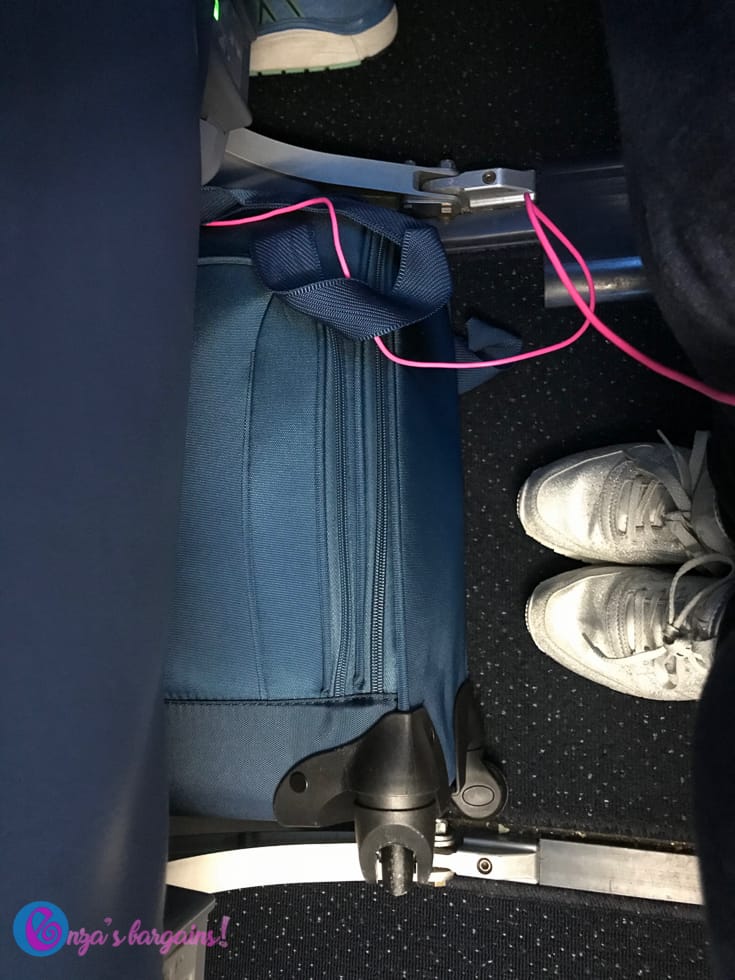 This luggage has some awesome features.  The first one is that it has roller wheels!
It also has a slip where you can slide it on top of your larger roller and only have to pull or push one bag!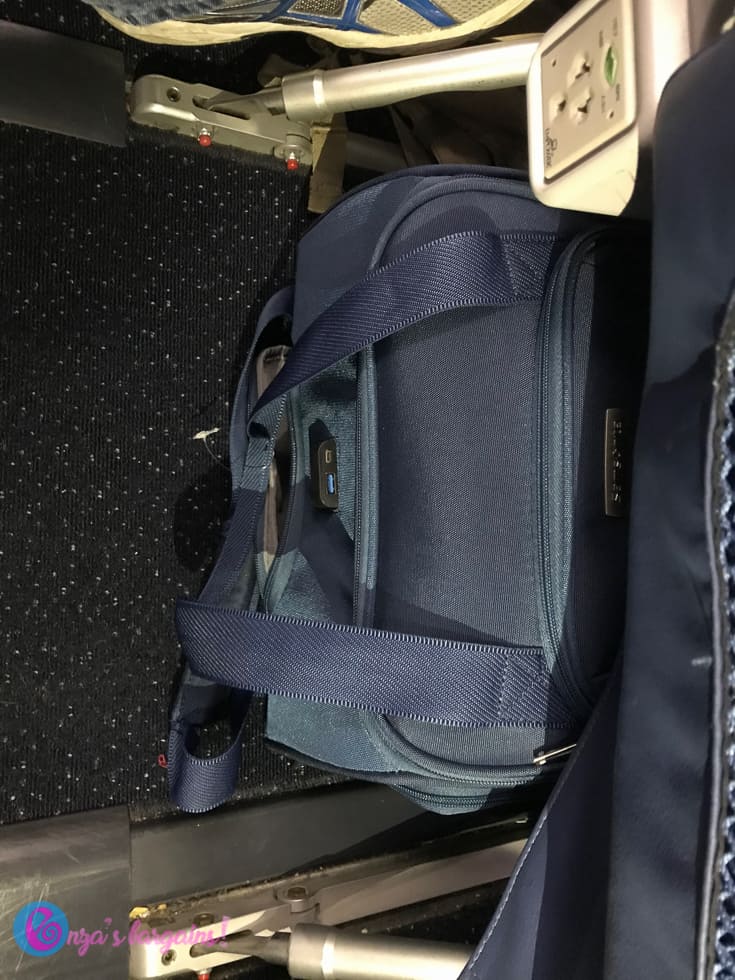 The USB ports are great! I was able to put my portable chargers in my closed luggage and charge straight from my bag.
It has a spot that is cushioned for my laptop along with lots of sections and pockets.
Use code MERRY at checkout for a limited time and get this bag for only $69.99!
Ebags.com also sent me the eBags TLS 25″ Expandable Upright!  I haven't used it yet, since my last trip I only took a carry on bag since I only did one evening in Hawaii, I didn't have much time to check in and wait for a bag.  I got the grey bag that is called "heathered graphite". It does have lots of pockets, it is expandable, has spin wheels, and looks super sturdy!  I am really excited to use it and I can't wait for our next trip!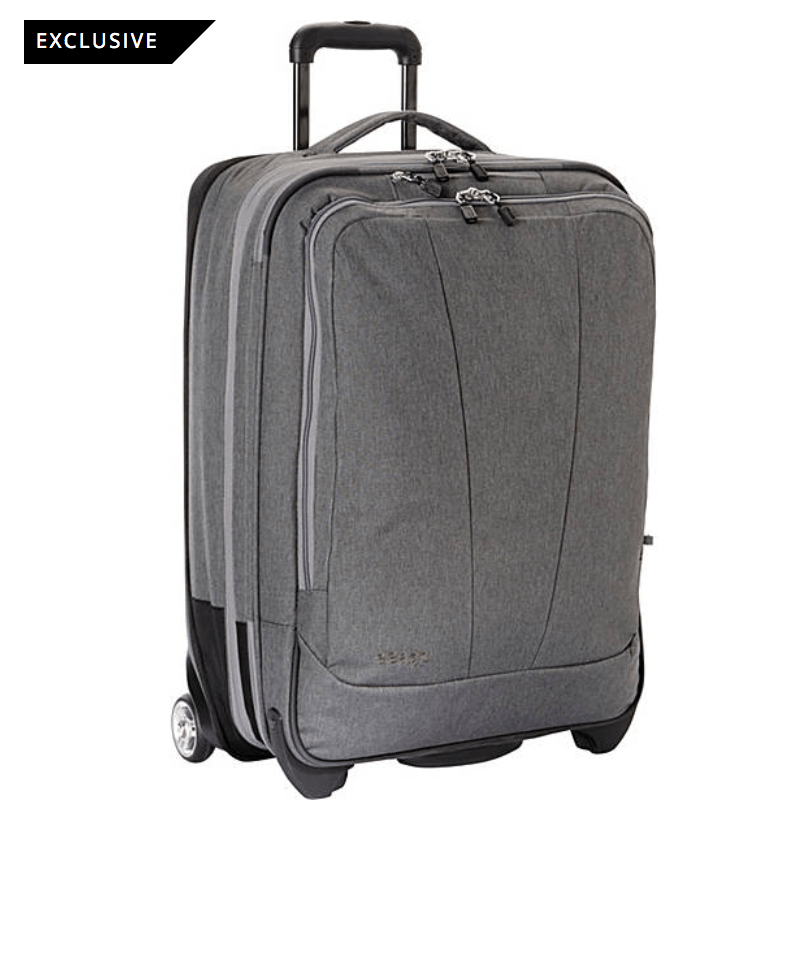 Use code "MERRY" and get this bag for only $188.99!
Both of these bags are exclusive to eBags.com! We are so excited and grateful to have partnered with them and get these awesome new luggages to add to my collection.
Be sure to check out the UPDATED Holiday Gift Guide Items this year for 2017!

[catlist id=225 thumbnail=yes numberposts=50 template=enza]