Hey guys! If you are looking for how to SAVE at B&B Theatres, I have some great tips for you! We recently moved and we currently live the closest to a B&B Theatres! They are also rebuilding a BRAND new theater minutes from our home! OUT family LOVES going to movies and we want to make the most out of it without going broke. I would love for you to all comment below on how your family saves money going to the movies.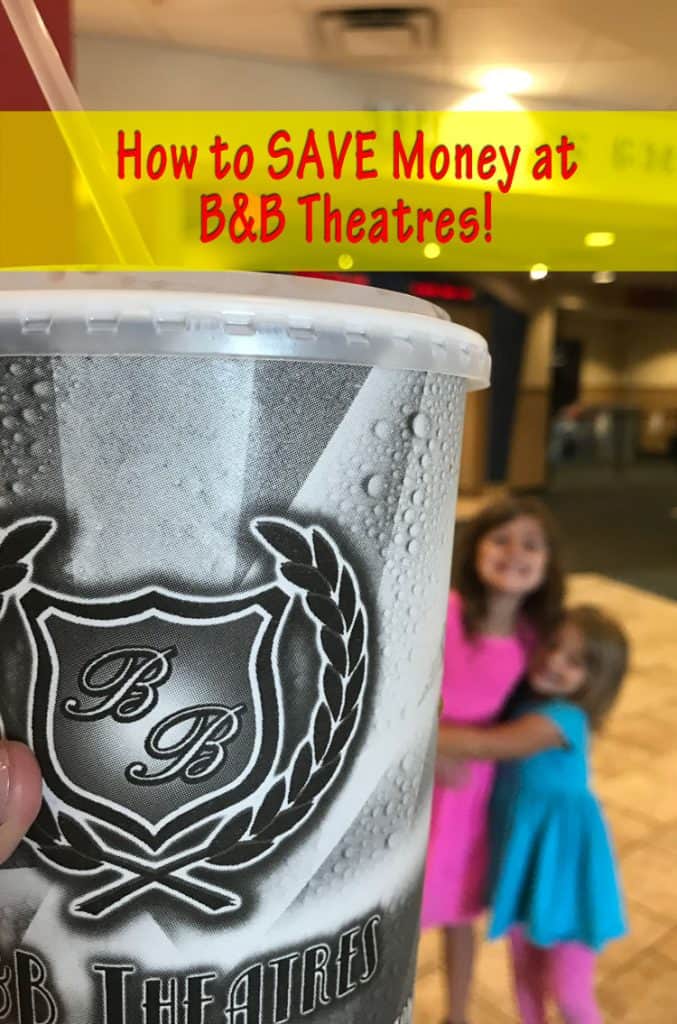 For our family, just waiting until the movie comes out isn't an option for us because we LOVE the movie going experience. We love the big comfy seats, the yummy popcorn, and seeing the movie early to talk about it! So here are some of our great tips on how to save money at B&B Theatres! The best time to go to the movie will be to go during Tuesday early matinee times!  These are 6 GREAT TIPS that you will want to make sure you follow!
How to SAVE at B&B Theatres!
1. Sign up for their Backstage Pass it is FREE right now! Usually it is $5 but you can
sign up for free
!
2. Go to the movies on TUESDAY! On Tuesdays your Backstage pass gets you $2 popcorn and drinks with FREE refills!
3. Sign everyone up because you get Birthday rewards around your Birthday!
4. Attend Matinee times! You can get early matinee tickets for ONLY $6/each!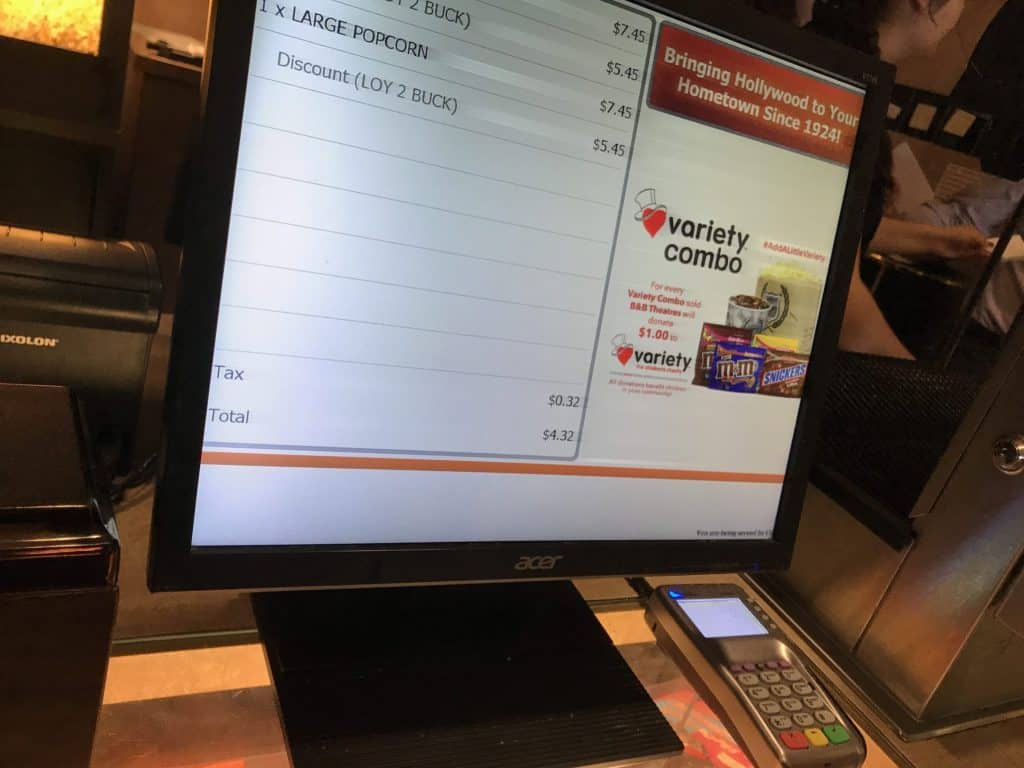 5. Consider sharing a Variety Combo! You save a little bit of Monday and each Variety Combo you order they donate $1 to the Children's Variety Network!
6. If you budget your entertainment in advance you might want to consider purchasing BULK gift cards for $300 and save 10%! This might not seem like much but you can always buy them in $25 increments and give them away as gifts! So you can use part of your "GIFT budget" and use what is left and factor in the 10% savings ($30) for your family which is enough for a family of 4 to go to a Tuesday movie and buy concessions!
7. You can also purchase discounted tickets!!  Check out your local discounted gift card shops and see if you can score a $25 gift card for about $20! That is an instant savings right there!