I am so excited for the Second Act Kansas City Advance Screening. I laughed a lot during the trailer. Who doesn't love a little J-lo, some popcorn, and a some great strong actors.  I can not wait to see this movie! I am excited to invite all of you to come and see it for free for our Kansas City Advance screening.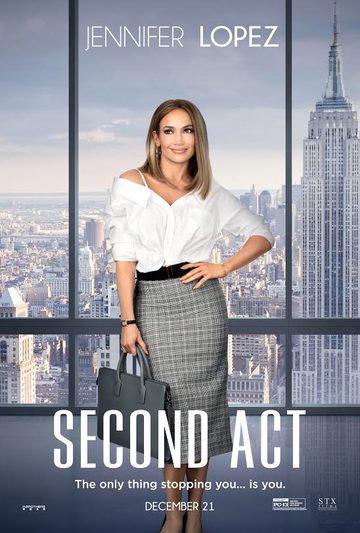 Second Act Kansas City Advance Screening
Join us:
B&B Overland Park at 7pm
Tuesday, December 18th
Get your tickets NOW!
AMC Barrywoods at 7PM
Tuesday, November 13th
Get your tickets today!
Wednesday, November 7th at 7pm
AMC Studio 28 with Dine-in theaters
12075 S Strang Line Road
Olathe, KS 66062
About Second Act:
Second Act is a comedy in the vein of Working Girl and Maid In Manhattan. Jennifer Lopez stars as Maya, a 40-year-old woman struggling with frustrations from unfulfilled dreams. Until, that is, she gets the chance to prove to Madison Avenue that street smarts are as valuable as book smarts, and that it is never too late for a Second Act.
**NEW** Kansas City Exclusive E-mail List for Enza's Bargains
We had to start our e-mail list over from scratch.  Be sure you have subscribed again (if you were already on it).
If you are in KC and want me to e-mail you free movie passes, giveaways, and information on local entertainment please be sure to subscribe to my **NEW** e-mail!  Those who have subscribed get first dibs usually on tickets and giveaways! Subscribe HERE.  Now since you have subscribed, be sure to fill out the form for your official entry!
Second Act will be playing in theaters December 14th!