Sponsored.


The Shark Rocket Powerhead has two brushes, that you have to switch out when you go from carpet to hardwood, that's the only knock I can find on this machine it is awesome. I'll admit when I saw that I thought to myself "Gosh that could get annoying having to switch those back and forth." When I saw the job it did both on hard wood and carpet and felt the difference between the brushes I can say I'm honestly confused why this isn't the case with all "deep cleaners."  This vacuum is affordable and you find them at Bed Bath and Beyond…they always have a 20% off coupon in the mail!

My absolute favorite part of the Shark Rocket Powerhead is the dust canister, something I HATE EMPTYING. Emptying the dust canisters is always gross and always makes my sinuses burn for the whole day, NOT ANYMORE! Let me ask you something, how do you flush a public toilet when your kiddo drags you into one when you're out and about? With your foot? Well I know I do! This vacuum is so cool because to release the dust canister you press a button with your foot. That makes the canister pop up and presents a handle that you can take and simply hand off to your husband :)!

Possibly the most impressive thing about the Shark Rocket Powerhead is the noticeable power! MAN DOES THIS THING SUCK! Now I feel like I keep my house pretty clean but after vacuuming with the Shark I'm not sure anymore. The amount of dust that this little machine was able to pick up was amazing. But it doesn't leave the big things behind either. Bits of cereal and other fun things my kiddos leave behind with me are no match for this machine!

I wouldn't lie to you and say this is the end all be all of vacuum cleaners, there are certainly limitations to this vacuum, but at the price point I challenge anyone to find a better vacuum than the Shark Rocket Powerhead. At $199.99 this machine is powerful, easy to use and super light so it's very easy to move around the house and use all over, you will love this vacuum cleaner! 

Be sure to check out the UPDATED Holiday Gift Guide Items this year for 2015!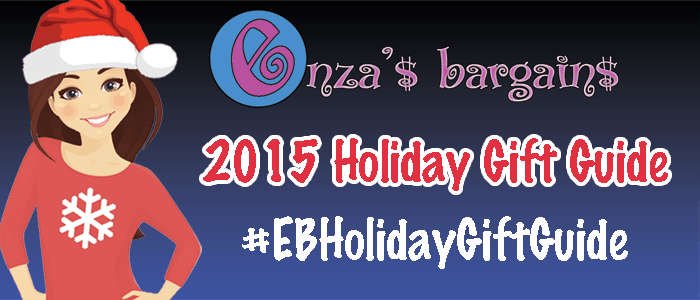 [catlist id=193 thumbnail=yes numberposts=20 template=enza]