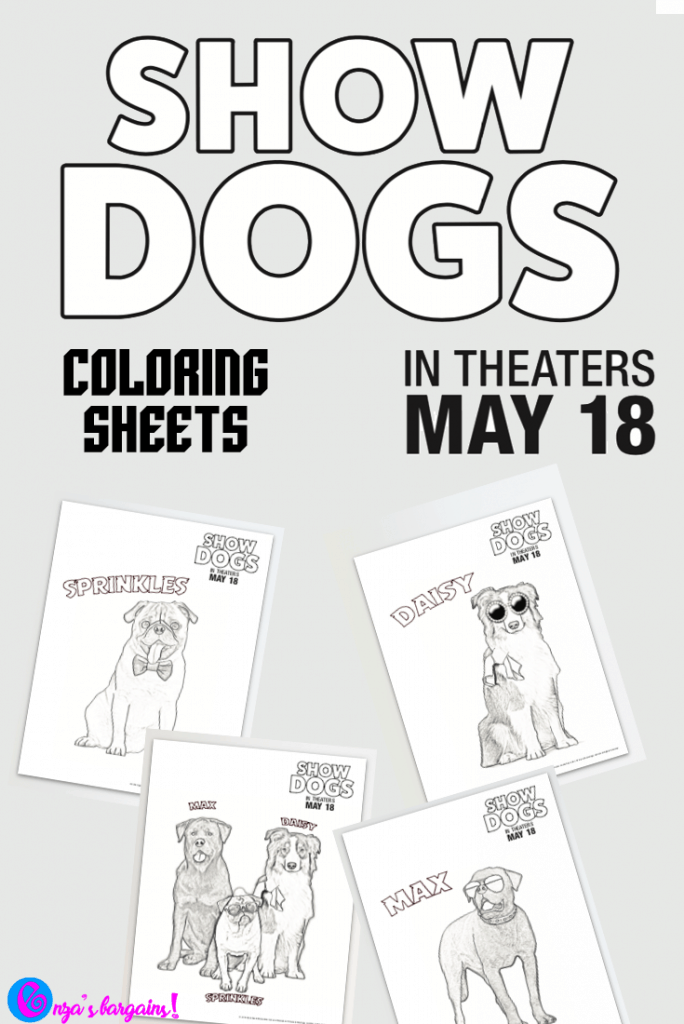 The studio sent me these adorable Show Dogs Movie Printable Coloring Pages!  Have your kids design a cute background to pictures along with coloring in the dogs!  This movie comes out in May. If you are like me, I like to introduce my kids to the movies prior to then coming out, so that they are more excited to see the movie.
Show Dogs is one where I don't have to convince my kids to want to see, because we love dogs and they are just as excited as I am to see the movie!  Also don't forget to check out our Dog Themed Party!
Print your free Show Dogs Movie Coloring Pages Here!
About Show Dogs:
Starring Will Arnett, Chris "Ludacris" Bridges, Natasha Lyonne, Jordin Sparks, Gabriel "Fluffy" Iglesias, Shaquille O'Neal, Alan Cumming, and Stanley Tucci, SHOW DOGS is a family comedy about the unlikely pairing of a human detective (Arnett) and his canine partner (voice of Chris "Ludacris" Bridges), who has to go undercover at the world's most exclusive dog show to solve his biggest case yet.