Sponsored by Universal Pictures and Illumination Entertainment.
SING Movie Prize Pack Giveaway valued at $55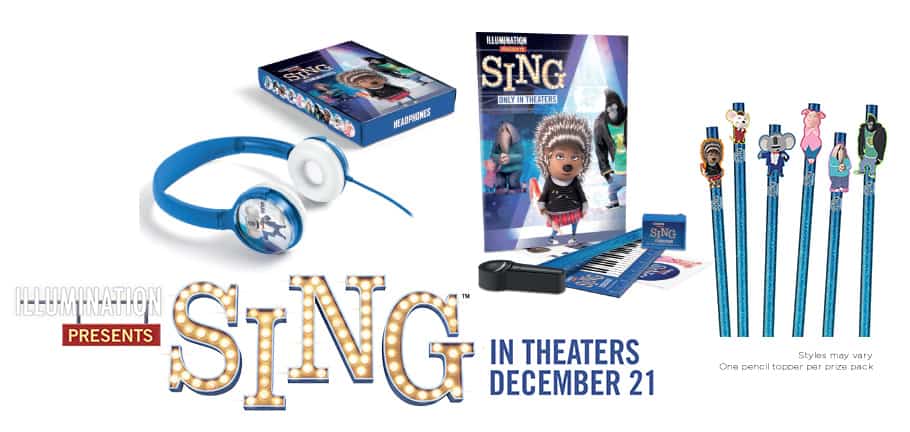 Our friends from Universal want you and you family to enjoy a GREAT and entertaining Holiday movie this year! They have provided a gift prize that includes: Fandango code that can be redeemed for 2 Movie Tickets to see SING ($40 max. one time use only) The codes can be redeemed on Fandango.com and expire on 1/31/2017, a pair of SING headphones, and SING stationary and pencil topper! At Fandango you can buy movie tickets in advance, find movie times, watch trailers, read movie reviews, and more at Fandango.


Save the date to watch SING with your family this Holiday season! ENJOY this Happy Holiday video that is filled with music, fun, and HOLIDAY celebrating! Below is a special message from Tori Kelly! Don't let fear stop you from doing the thing you love this Holiday and forever! Enjoy the special Holiday video below:
Enter to WIN our SING Prize Pack and click ENTER HERE:
(Giveaway form might take a few seconds to load.)  (Ends 12/15 at llpm CST.)
a Rafflecopter giveaway
Sing Printables: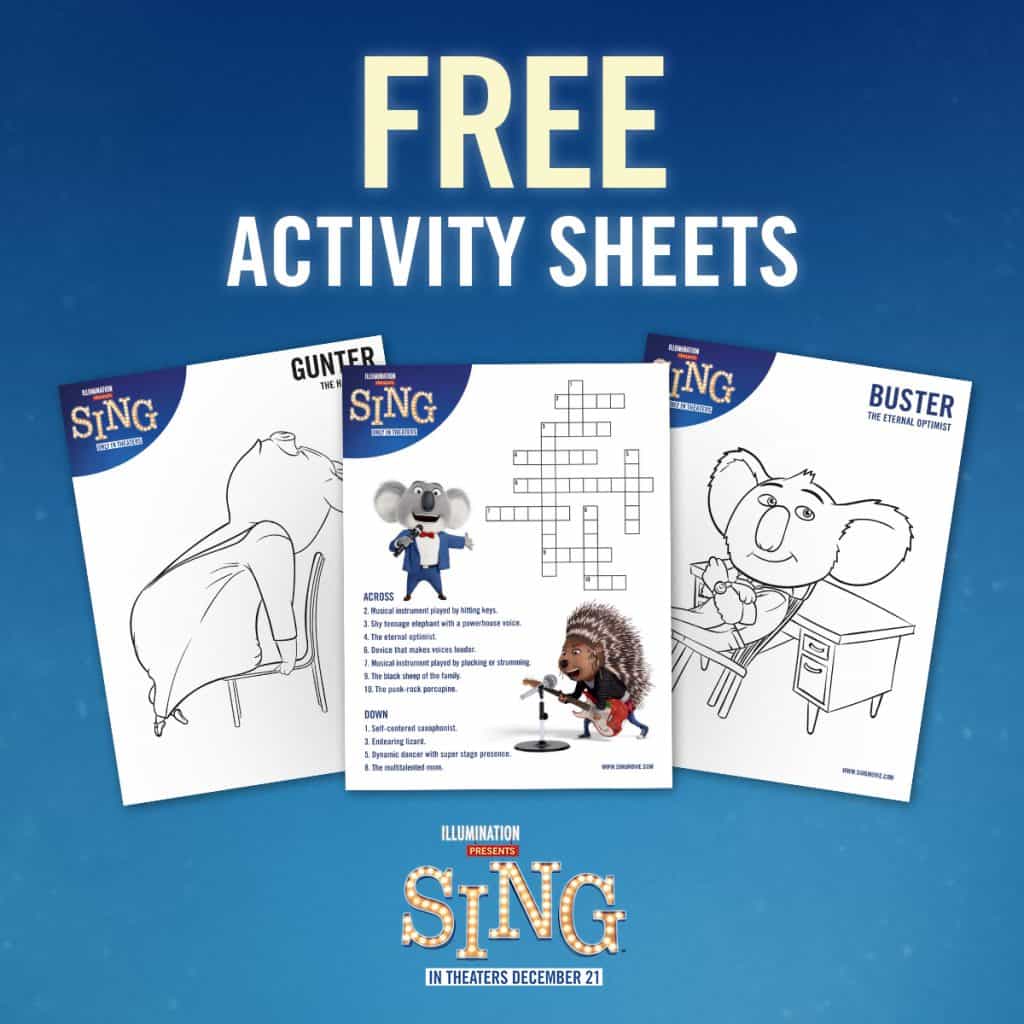 Prior to seeing the movie this Holiday, enjoy your FREE printables here!  LINK TO www.singmovie.com/printables
Sing Your Way to LA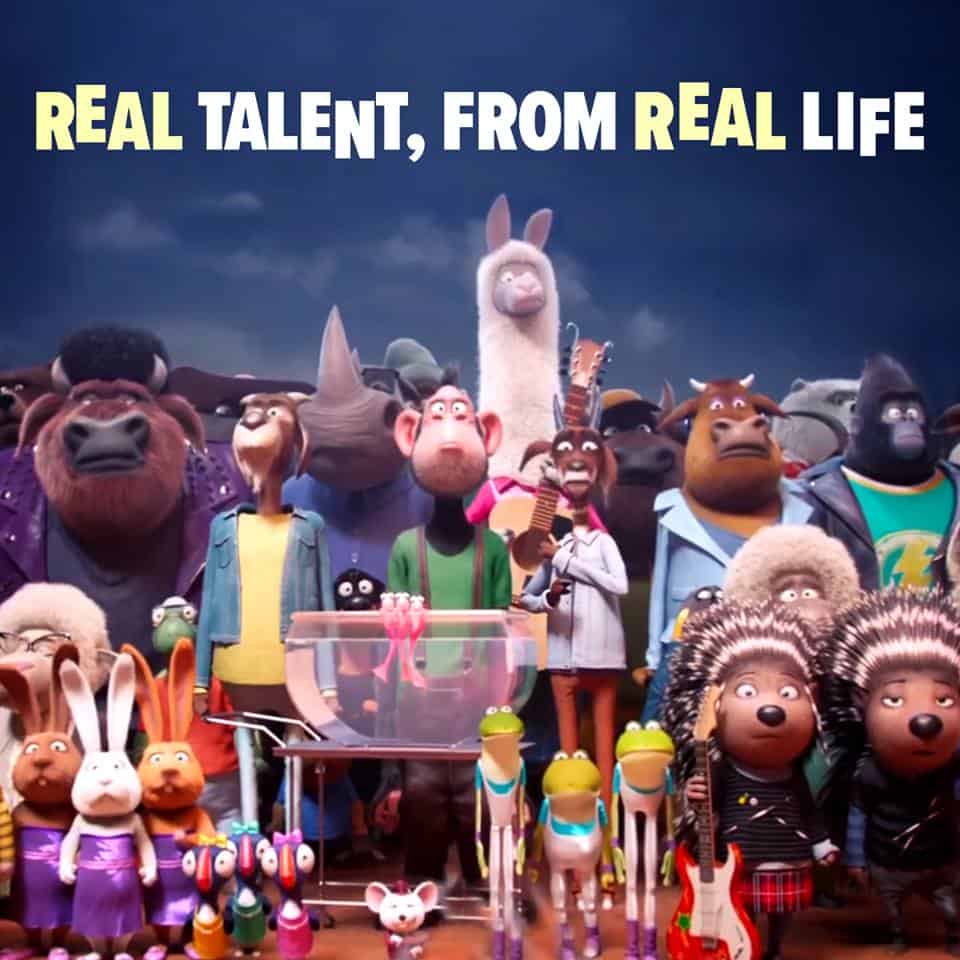 ILLUMINATION ENTERTAINMENT, UNIVERSAL PICTURES AND YOUTUBE PARTNER TO SHOWCASE "REAL TALENT, FROM REAL LIFE" ON THE WORLD'S MOST POPULAR VIDEO PLATFORM IN SUPPORT OF SING.
Fans Have a Chance to Be Featured on the YouTube Homepage Masthead, and Three Lucky Fans Will Win a Trip to L.A. and Get to Participate in a "Next Rising Star" Digital Development Workshop at YouTube Space L.A. to Learn How to Become a Top Content Creator on YouTube
To enter, go to www.RealTalentFromRealLife.com and submit a video to the film's new original song "FAITH" by Stevie Wonder featuring Ariana Grande.
Submissions must be received by November 30th.
About SING: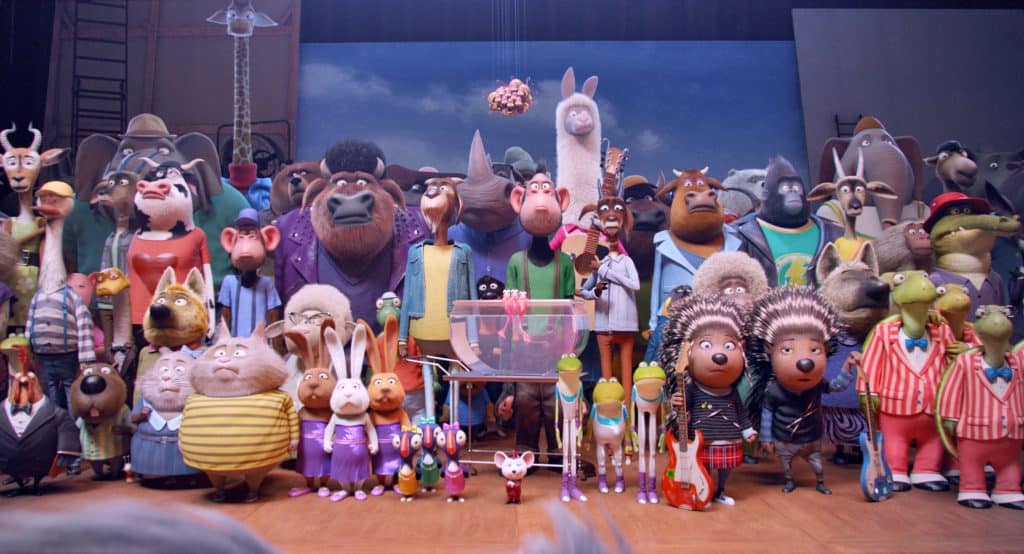 Set in a world like ours but entirely inhabited by animals, Sing stars Buster Moon (McConaughey), a dapper koala who presides over a once-grand theater that has fallen on hard times.  Buster is an eternal—some might even say delusional—optimist who loves his theater above all and will do anything to preserve it.  Now faced with the crumbling of his life's ambition, he has one final chance to restore his fading jewel to its former glory by producing the world's greatest singing competition.

Five lead contestants emerge: Mike (MacFarlane), a mouse who croons as smoothly as he cons; Meena (Kelly), a timid teenage elephant with an enormous case of stage fright; Rosita (Witherspoon), an overtaxed mother run ragged tending a litter of 25 piglets; Johnny (Egerton), a young gangster gorilla looking to break free of his family's felonies; and Ash (Johansson), a punk-rock porcupine struggling to shed her arrogant boyfriend and go solo.

Each arrives under Buster's marquee believing that this is their shot to change the course of their life.  And as Buster coaches each of his contestants closer and closer to the grand finale, he starts to learn that maybe the theater isn't the only thing that is in need of saving.

Featuring more than 65 hit songs, Sing is produced by Meledandri and his longtime collaborator Janet Healy.  Together, they have produced all of Illumination's films since the studio's inception.  Released by Universal Pictures, Sing arrives in theaters on December 21, 2016. www.singmovie.com