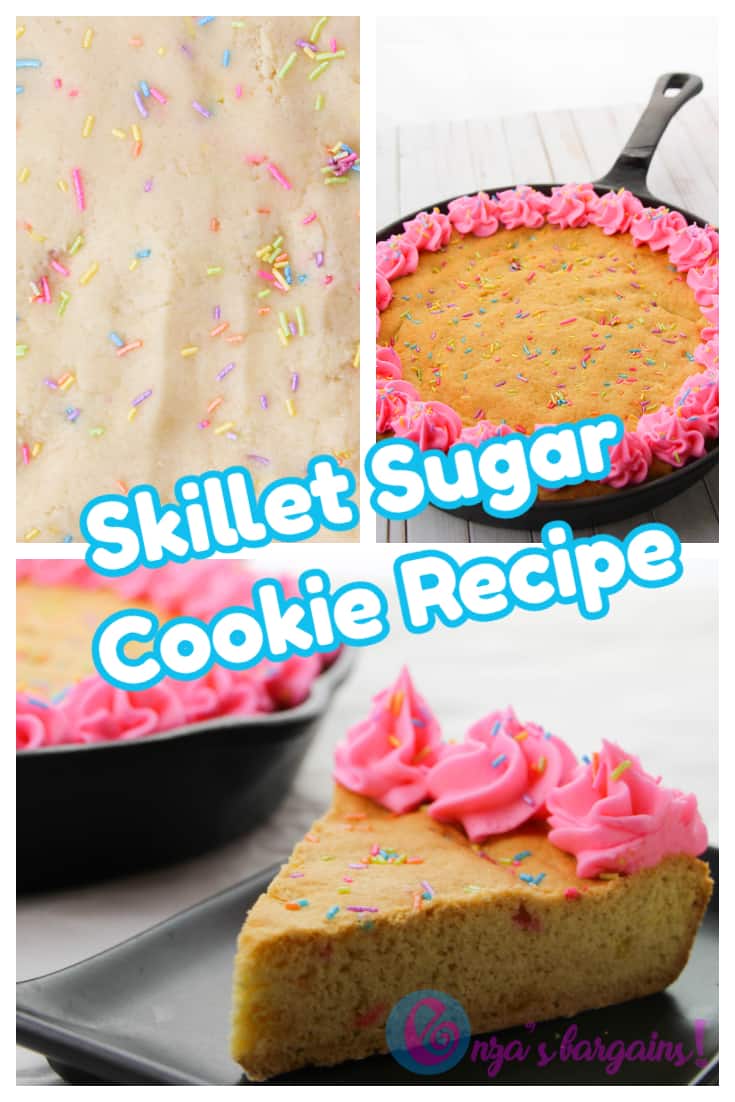 Spring is here, summer's around the corner, and we want you to have a fun, easy dessert to make to celebrate the season! This delicious and beautiful Skillet Sugar Cookie Recipe is going to be a hit with family and friends! A few easy steps, and you'll have a beautiful spring dessert for any occasion! Make sure to try this out and thank us later. This post contains affiliate links.

Skillet Sugar Cookie Recipe!
This Skillet Sugar Cookie Recipe does include a cast iron skillet, if you do not have one, we love the Utopia preseason one with a heat resistant handle that is $25 on Amazon! It only takes a day to season and then you are good to go!
Ingredients:
1 1/2 cup all-purpose flour
1 teaspoon baking powder
1/2 teaspoon baking soda
1 1/2 teaspoon cornstarch
1/2 cup butter, softened
1 cup white sugar
1 egg
1 egg yolk
1 Tablespoon vanilla
Handful sprinkles
For the frosting:
1/2 cup butter, softened
2 cups icing sugar
1 teaspoon vanilla extract
1-2 Tablespoon milk
Directions:
Preheat oven to 350
Grease an iron skillet and set aside.
Stir together the flour, baking powder, baking soda and cornstarch in a small bowl. Set aside.
Using a mixer, combine the butter and sugar together until light and fluffy, about 2 minutes.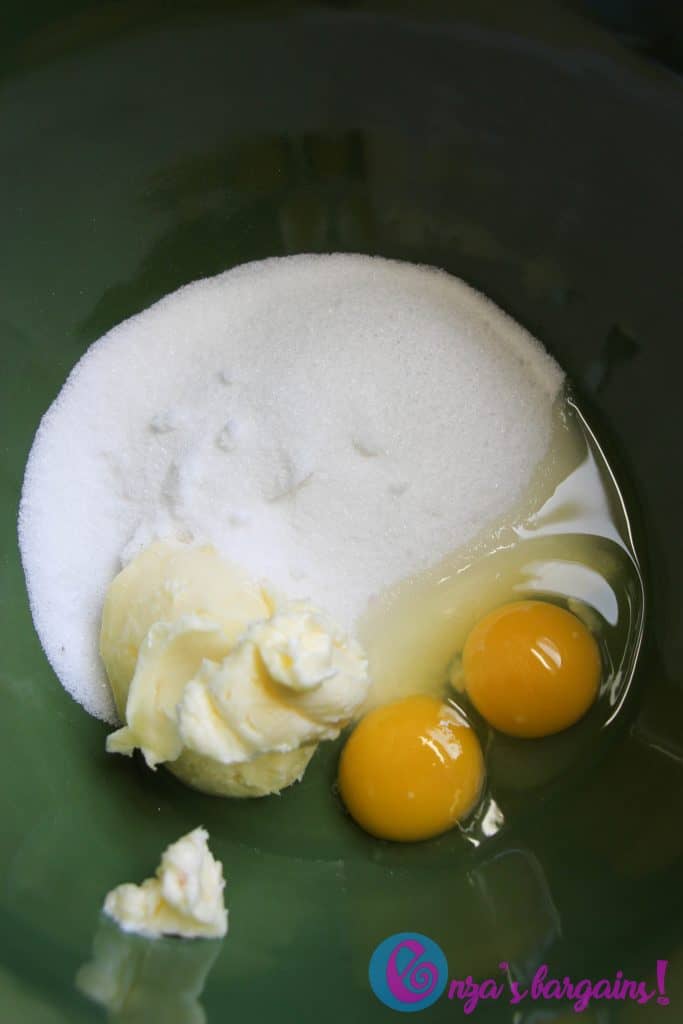 Add the egg, egg yolk and vanilla to the sugar-butter mixture and combine fully.
Add in the dry ingredients and mix until thoroughly combined, then add sprinkles to your desired preference.
Press the cookie dough into the skillet in an even layer.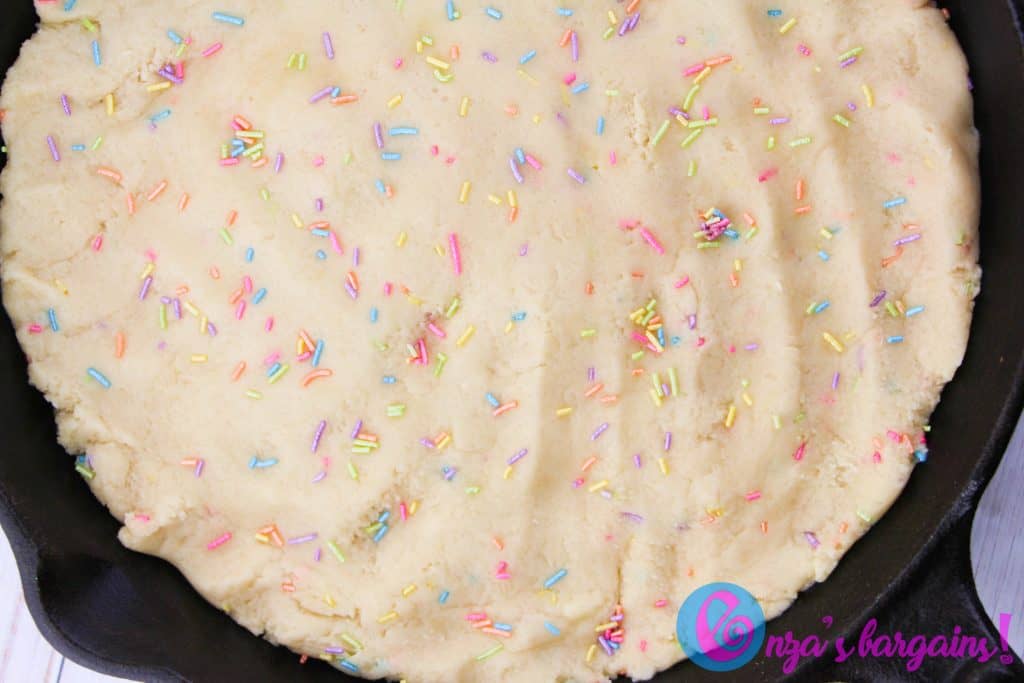 Bake for 25-30 minutes until lightly golden on top.
Remove from oven and let cool as you prepare the frosting.
In a medium-sized bowl, combine the butter, icing sugar and vanilla together for 1 minute until smooth, then add 1 Tablespoon milk and mix for 30 seconds. Adjust texture as needed with additional sugar or milk.
Scoop the frosting into a piping bag fit with a star tip.
Make dollops of frosting along the edge of the cookie, making short 2″ swirls and pulling the piping bag back firmly. Top with a few sprinkles on each frosting dollop.