One of my favorite shows to watch when I was younger was Smurfs. I remember like it was just yesterday. I would set on my blanket on the floor and watch the Smurfs. I loved watching them going on their many adventures. I remember wishing I could go with them! Smurfs: The Lost Village was just another great adventure.  This post is a sponsored post, but all opinions, stories, and my experience are all personal and true (like always)!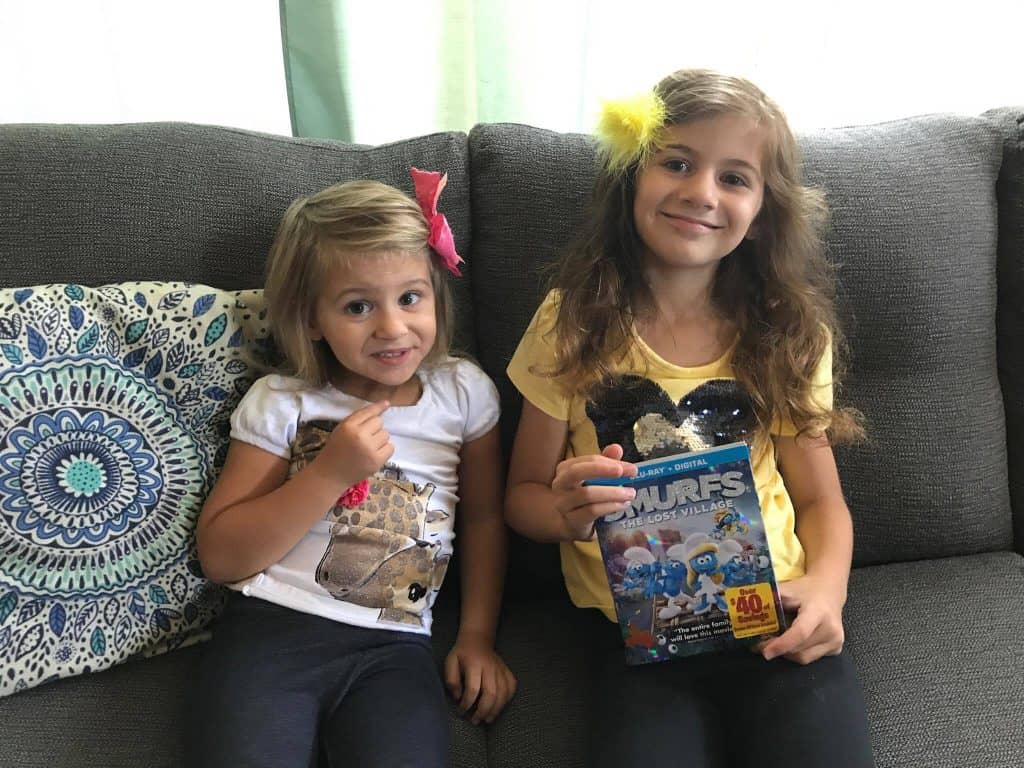 When Smurfette discovers a mysterious map, she decides that she must use it to find what may the biggest secret in Smurf history. Disregarding all the warning signs, Smurfette enlists the help of fellow Smurfs Hefty, Brainy and Clumsy on a high-speed journey through the frightening Forbidden Forest in search of what may change all of the Smurf's lives. They must also find the secret before the dreaded Gargamel does, as that could destroy the Smurfs and their way of life.
I have to say this was a fantastic movie!  This movie reminded me of the shows I watched when I was younger but only with a nice modern twist to it. It's a stand alone movie not related to the other two at all. This will be added to my list of movies for family movie night. It's a family friendly movie and if your kids are like my girls they will want to see it over and over! The movie is filled with great characters, actors, and animation. You will not be disappointed when you see it.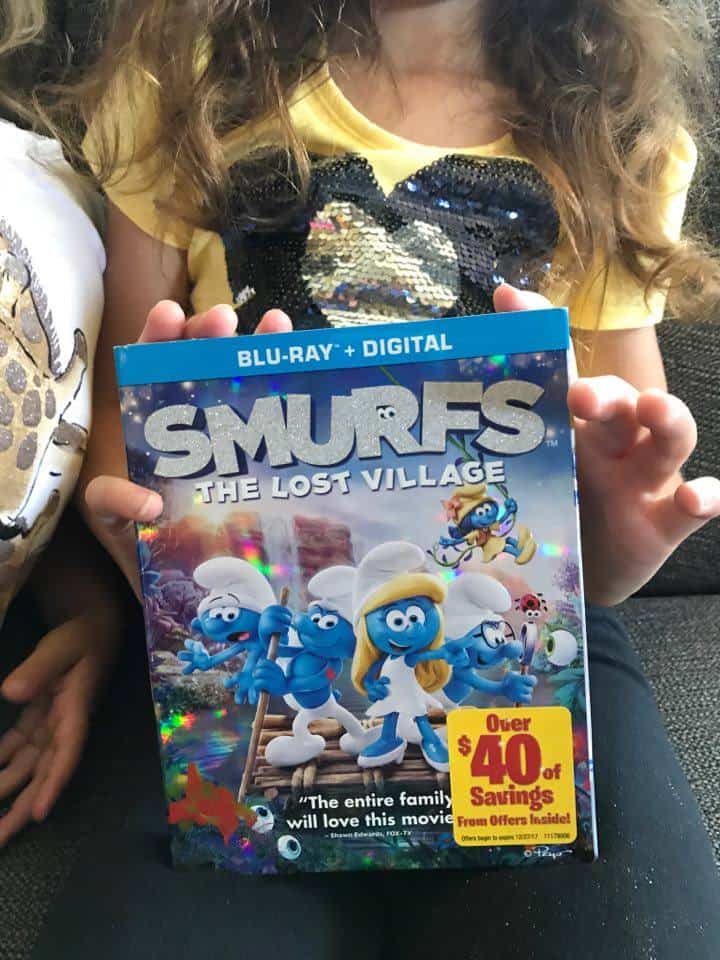 Want to see SMURFS: The Lost Village for free? Here is your chance! Enter the giveaway below for the chance to be one of FIVE readers  to win a copy of SMURFS: THE LOST VILLAGE DVD/Blu-ray!
To our Omaha Readers: Join the Smurfs on their biggest adventure yet…at the Omaha Color Run! Omaha Winners of the digital code will also win tickets to the run! The Color Run is at the CenturyLink Event Center on July 15th! The Smurfs will be greeting participants with Little Bites Smurfberry Muffins as they cross the finish line. Stop by and say "hi" and enter to win SMURF prizes as well!
Don't want to wait? No worries! SMURFS: THE LOST VILLAGE is now available on Vudu, and on Blu-ray and DVD July 11th!
ENTER BELOW for this FLASH BALL!
a Rafflecopter giveaway