Movies allow us to feel joy! The holidays are near and my family likes to decorate and prepare by spendind time together. This is our perfect world. The reality is we live in some tough times right now. People are sad, people are upset, and life is tough and scary. It is only up to us to find the joy and happiness that we miss each day. Christmas helps our family do that! Movies are one of our escapes.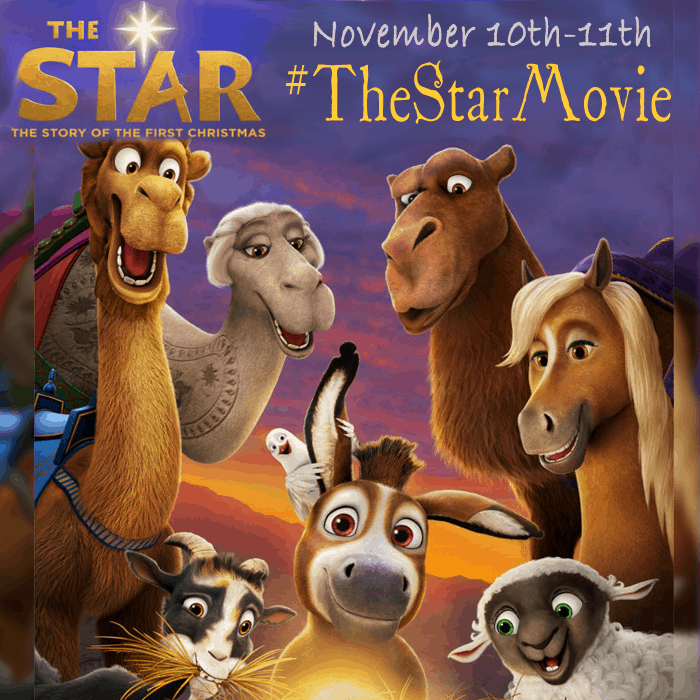 What if we combine the Holidays with a funny and clever Holiday movie from the animals perspective? Sounds amazing right? What if the animal is an adorable little donkey named "Bo"? This is an upcoming movie by Sony named "The Star" and it is "The Story of the First Christmas".
Tonight I have the opportunity to screen "The Star" and tomorrow I will be interviewing some of the talent from the movie including Zachary Levi (Eugene Fitzherbert aka Flynn Rider), Gina Rodriguez (Jane the Virgin), and Patricia Heaton (Everyone Loves Raymond and The Middle)!  They I will be interviewing the director, Timothy Reckart (he was an animator on Tumble Leaf)!
A small but brave donkey named Bo yearns for a life beyond his daily grind at the village mill. One day he finds the courage to break free, and finally goes on the adventure of his dreams. On his journey, he teams up with Ruth, a loveable sheep who has lost her flock and Dave, a dove with lofty aspirations. Along with three wisecracking camels and some eccentric stable animals, Bo and his new friends follow the Star and become unlikely heroes in the greatest story ever told – the first Christmas.
The movie will be playing in theaters on November 17th!
Purchase your tickets today using our affiliate at
Fandango.com
!