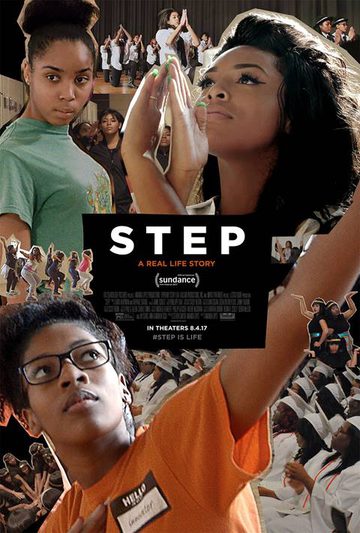 We are so excited for the movie STEP!  I was invited to the press screenings in New York but wasn't able to attend.  I teach in a High School that use to have a STEP team and I definitely think the team should come back!  I love watching any and all STEP teams.  The talent, discipline, and tradition go a long way!
This movie looks really good! I might have shed a tear watching the trailer!
STEP documents the senior year of a girls' high-school step dance team against the background of inner-city Baltimore. As each one tries to become the first in their families to attend college, the girls strive to make their dancing a success against the backdrop of social unrest in the troubled city.
Step Kansas City Movie Screening!
Our movie passes aren't guaranteed.  We have a limited number of passes.  Be sure to arrive early and ONLY request tickets if you plan to attend:
Screening: Monday, 8/7 at the Glenwood Arts, 7PM
Get your exclusive Enza's tickets HERE!
Kansas City Exclusive E-mail List for Enza's Bargains
If you are in KC and want me to e-mail you free movie passes, giveaways, and information on local entertainment please be sure to subscribe to my e-mail!  Those who have subscribed get first dibs usually on tickets and giveaways! Subscribe HERE.  Now since you have subscribed, be sure to fill out the form for your official entry!
Save Money On Your Next Movie! 
Learn how to save money at B&B theaters including 20% off your next purchase!