If you are looking for summer family activities and you are on a budget you will probably want to check out my segment this morning on KCTV5 on their Better KC show.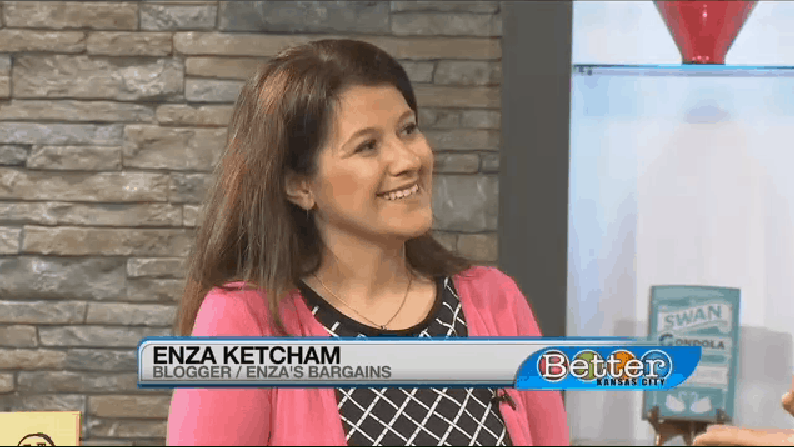 Check out your local FREE Activities!  There are so many free activities to do in Kansas City. One of our favorite's is Hallmark's Kaleidoscope! You can park in the garage and get your ticket validated for free parking.  You also get to keep all of the art work that you create!
Shop on the SALE! I like using FLIPP app where I can type in anything I am looking for and it tells me what is on sale!  Flipp.com
Get Crafty – Looking for a fun craft that you can make over and over again? Try DIY chalk paint. Put some color chalk in a plastic bag and crush to get it into a fine powder. Then, add it to a storage container, pour in some water and shake. Let your kids decorate the driveway, front walk or backyard. It will keep them occupied for hours
Have a Movie Night at Home – Save money on going to the theatre by having a movie night at home. Turn down all of the lights, grab some pillows, and make a blanket tent in front of the TV. Grab some popcorn or fruit or make your own "themed" snacks to go along with the movie. Make this a weekly activity and your whole family will have something to look forward to.  We also LOVE blanket forts at our house!
This was my first news segment! It was fun to do and it was live. So I couldn't do or say anything too crazy. <3