Do you know a little girl who loves to swim, or someone who loves mermaids? Have you been wanting to check out swimmable mermaid tools? They make an awesome gift! If so, then you will want to add Mermaid Tails by Sun Tail Mermaid on your shopping list this Christmas.  This post might also contain affiliate links which may earn us a small percentage to help cover our expenses if you choose to make a purchase.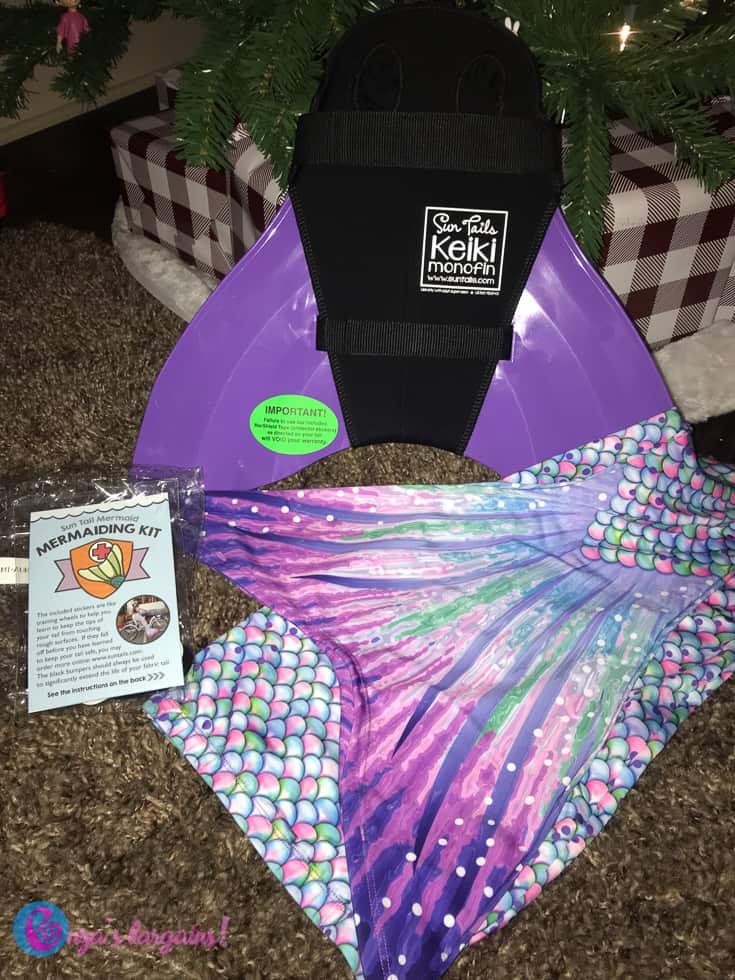 Aurora Borealis is a mermaid tail design inspired by the Northern Lights. With pretty pastels, it matches our lavender and pink monofins. Their realistic scale mermaid tails are made from 80/20% nylon/spandex material with 4 way stretch. The swimsuit material is very comfortable and works well for swimming, or as a mermaid costume.
The  mermaid monofin (swim flipper)  helps you swim like a real mermaid, keeps your feet from sliding around, is comfortable to wear, and won't break. Unlike other monofins, their swim fins do not require any babying:  they are very durable! You can bounce on the tips, push off pool walls, even hop around in them without any fear of the fin breaking. Although anything can break if you push hard enough, these are sturdy enough that they will be fun for every day play with kids!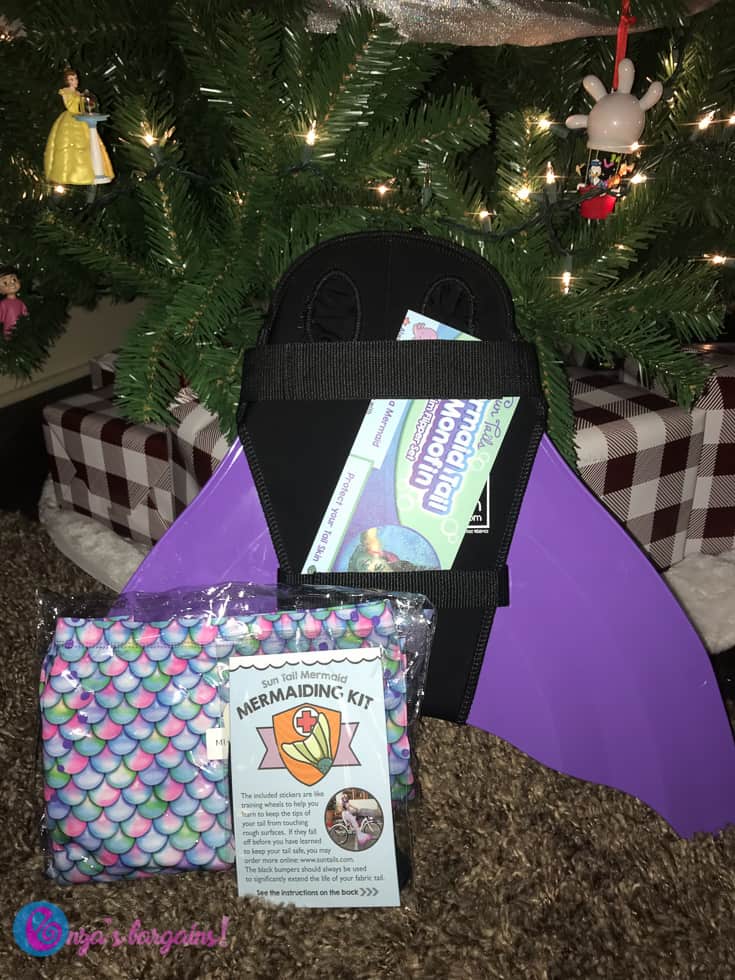 We are giving this to a certain little girl who would live in the water if she could! She spends her summer days at the pool and loves swimming! This upcoming summer she will get to swim like a mermaid! I personally can't wait to see her face when she opens her gift! If this sounds like something you want to add to your gift list you can visit  Swimmable Mermaid Tails and get a  10% discount on your order at www.SunTailMermaid.com by using the code: BestGiftEver !
Be sure to check out the UPDATED Holiday Gift Guide Items this year for 2017!

[catlist id=225 thumbnail=yes numberposts=50 template=enza]