t-668 Walkie Talkie Set Review
The t-668 Walkie Talkie Set is a great toy for kids during the summer! Kids will love to talk to each other throughout the house and throughout the neighborhood! The  t-668 Walkie Talkie Set claims to have a range of over 5 km! We didn't test them for that far but for as far as we tested them we could hear each other clearly. This post is a sponsored post, but all opinions, stories, and my experience are all personal and true (like always)!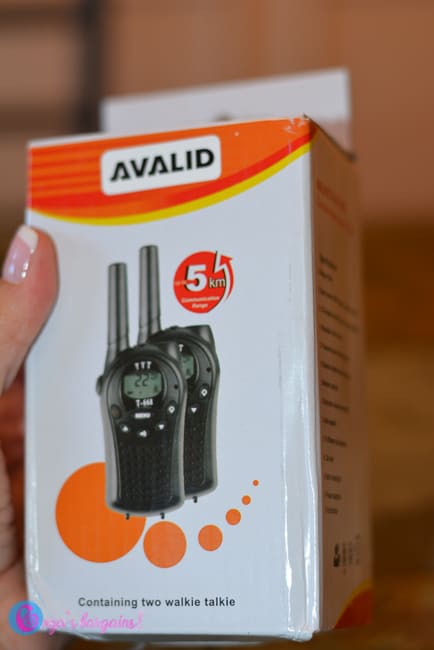 This product is fun and easy to use for all children. You will be able to keep in touch with your kids when they are playing outside and let them know when dinner is ready! These t-668 Walkie Talkies even have a small flashlight on the top for when you are using them at night! The  t-668 Walkie Talkie Set is great for picnics, camping trips, hiking and days at the beach. If you want to have more than two walkie talkies in your network, it is super easy to change the channel on them. Just set all the walkie talkies to the same channel and let the fun begin!
UPDATE: 20% OFF coupon code: 9M25PJO3