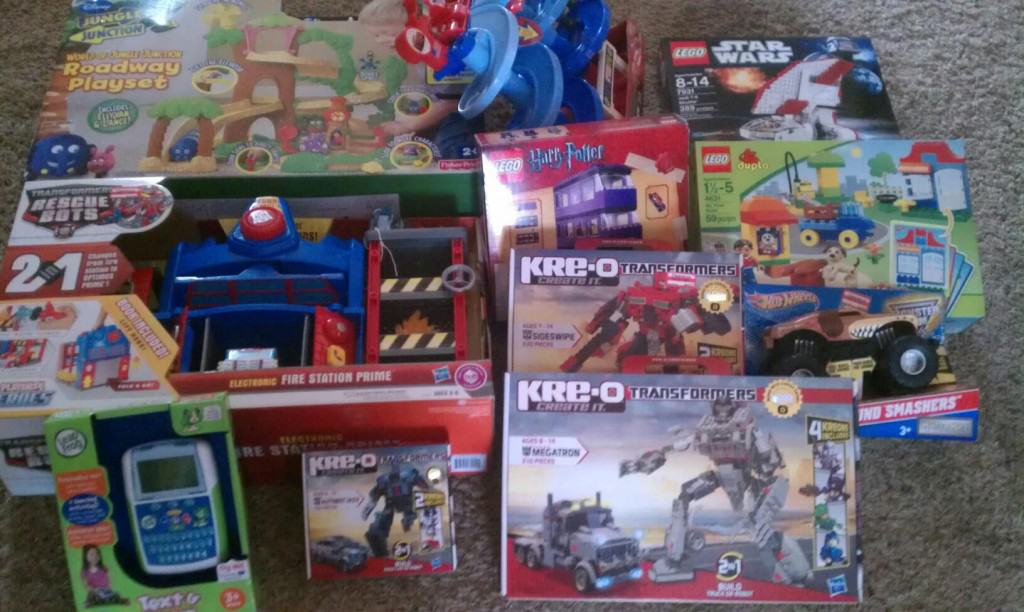 Check out what reader, Bonnie, purchased at the BIG Target Toy Clearance Sale!  Keep sending in the pictures!
Hot Wheels smasher struck: $4.78
Lego Harry Potter Night Bus: $21.34
Lego Star Wars Jedi Shuttle: $29.98
Lego Duplo My First Buikd: $7.48
Cars Two Spiral Raceway $8.08
Transformers Rescue Bots Prime Fire Station: $16.48
Leap Frog Text and Learn $5.98
Kreo Sideswipe $7.33
Kreo Jazz $3.58
Kreo Megatron $8.98
Disney World of Jungle Junction playset $16.18 (this toy was my fav, it's very cool and I want to open it before Christmas!
Total is $130, when I tallied the original prices earlier, it was just over $375!
(Thanks, Bonnie)