I am so excited to share all of our The Angry Birds Movie 2 coverage with all of you! We shared our favorite The Angry Birds Movie 2 craft with all of you a couple of weeks ago. I also want you all to be able to see the movie BEFORE everyone else! So there are a couple of things you can do! There is an early movie showing where you can purchase tickets to see it this weekend (details below) OR you can also enter to win a family 4 pack to see the movie for free at an Advance Screening!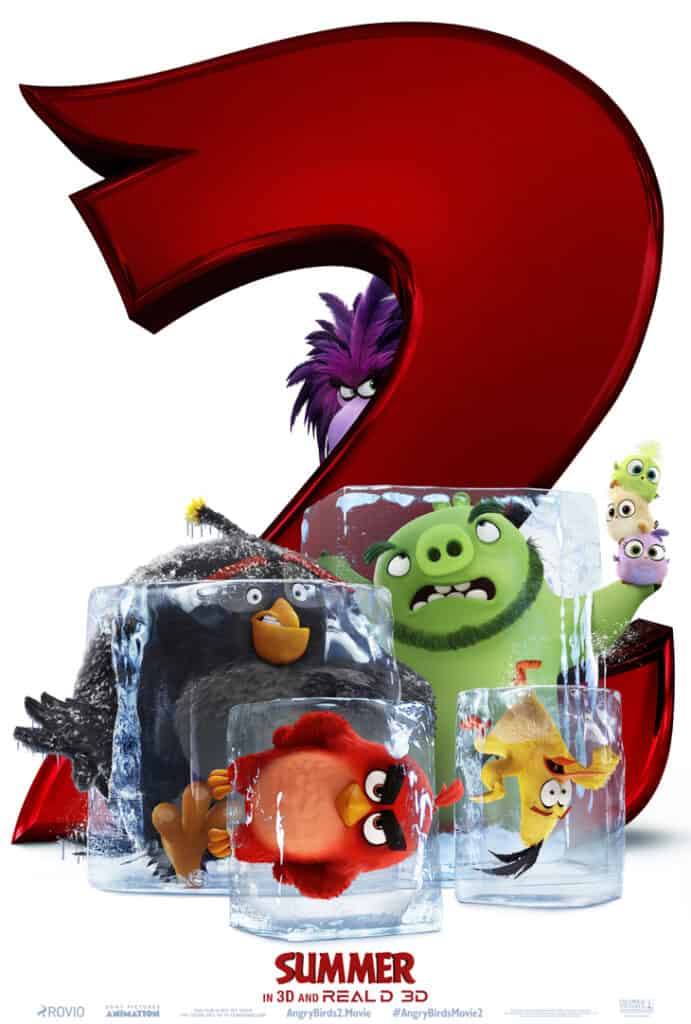 I LOVE going to these early event screenings! I would go and see it early AND enter below! That way you can enjoy an extra movie experience with your family! If you plan on seeing it anyways I think going this weekend will be awesome! ENJOY and savor summer a little longer with the birds!  The movie will officially be playing in theaters August 14th but I love these two chances for you to go and see it early!
Also, if you have young kids, did you see the video of me teaching the birds how to "woah". Ask your kids on TikTok if they have seen it!
Purchase Early Advance Screening Tickets
• Early access early bird showings of THE ANGRY BIRDS MOVIE 2
• Saturday, August 3rd at 3PM local
• 1,000 locations across the country
• Purchase your early bird tickets at atm.tk/angrybirds2 (password: target)
• See the film almost 2 weeks before anyone else!
• Take your family, take your friends, take your frenemies, and catch this special advance screening
Enter to WIN a Family 4 Pack
You can also enter the form below for a chance to win a family 4 pack.  Remember to add my email address because if you win you will have 24 hours to claim your prize.  The winner will be emailed from [email protected].  Must be 18 years or older to win.  This screening will be August 10th at 10:30am in Shawnee, KS.
a Rafflecopter giveaway
**NEW** Kansas City Exclusive E-mail List for Enza's Bargains
We had to start our e-mail list over from scratch.  Be sure you have subscribed again (if you were already on it).
If you are in KC and want me to e-mail you free movie passes, giveaways, and information on local entertainment please be sure to subscribe to my **NEW** e-mail!  Those who have subscribed get first dibs usually on tickets and giveaways! Subscribe HERE.  Now since you have subscribed, be sure to fill out the form for your official entry!