My daughter came home with 5 pages of books to read from for her summer reading list. She is going into the 4th grade and is a good reader. On that list was the popular Gertrude Chandler Warner's books called "The Boxcar Children". I can't believe that I had never read them as a kid. They are beloved classics! I am thrilled that she is reading through them and reading through them quickly.  She is loving the books so far!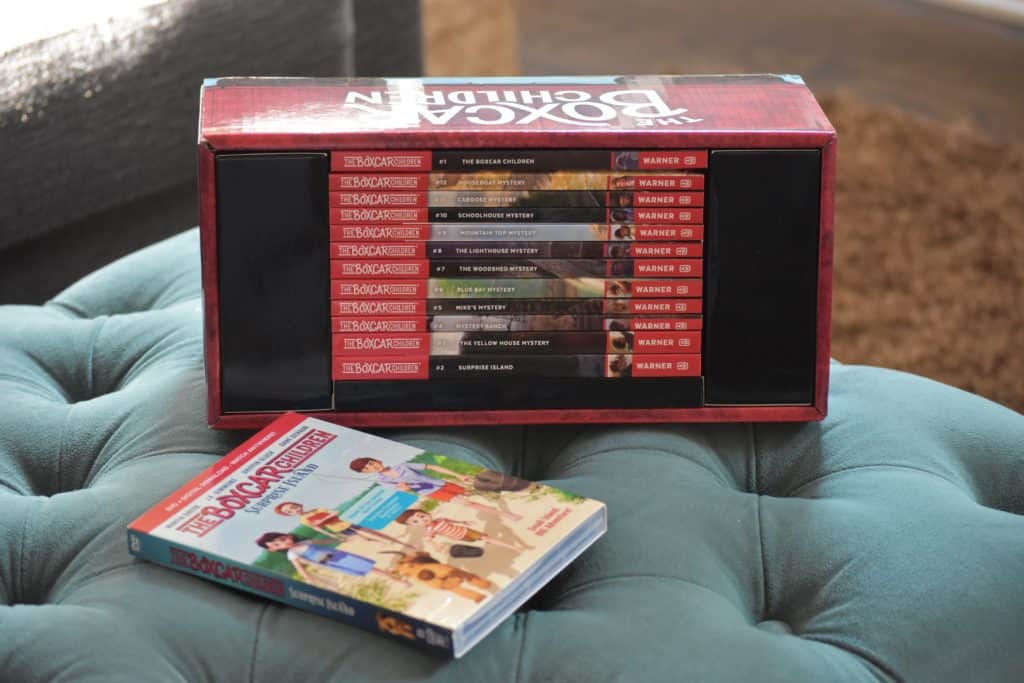 One of our favorite things to do is watch movies. When we can tie a movie with a book, it makes for a really fun way to motivate my oldest to read. I love how so many kids' movies have books that go along with them now.
When a classic like "The Boxcar Children" team up with Shout Factory for a special After School special and then release a DVD/Blu-ray, my family and I get very excited for a fun reading series and movie!
This also gives me some time to catch up on a classic that I never read as a kid!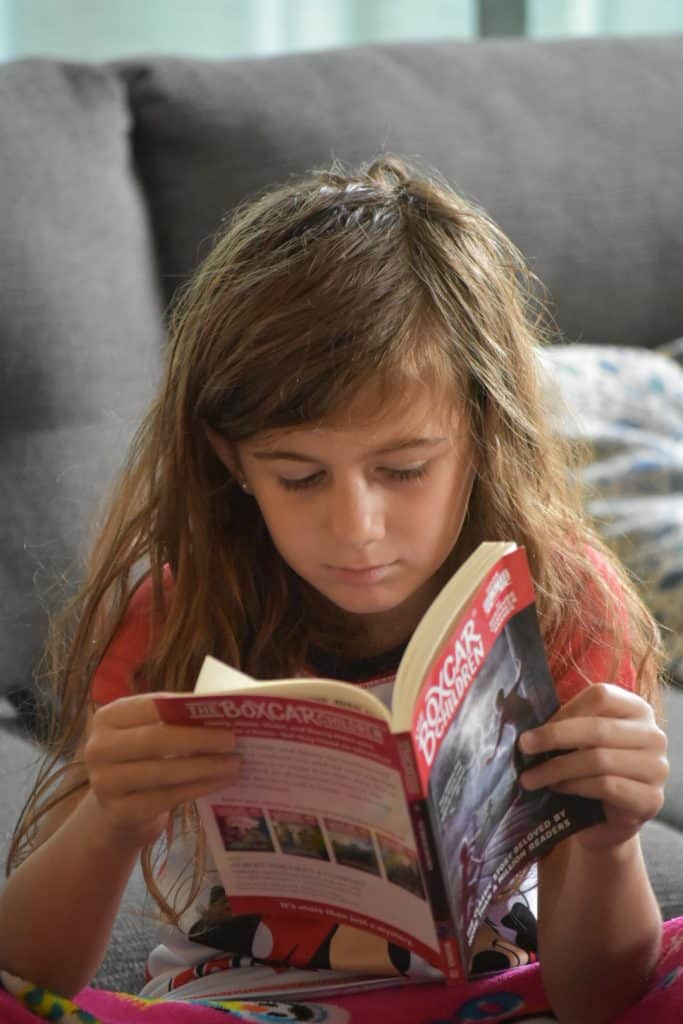 We are super excited to give TWO lucky readers a Bookshelf Book Series & a DVD!  The DVD will be released on August 7th! You can order your copy today.  You can also purchase the Bookshelf Book Set to read the books to your kids.
This giveaway is to celebrate the DVD release of this after school movie special!
About The Boxcar Children – Surprise Island
The Boxcar Children – Surprise Island movie follows the adventures of the orphaned Boxcar Children as they spend an entire summer living on their Grandfather's small, nearly uninhabited island. There they meet Joe, who is friendly and helpful, and inexplicably living on their island. Does their new friend have a secret?
It stars Golden Globe®-winning actor Martin Sheen (The West Wing) as James Alden, Oscar®-winner J.K. Simmons (Whiplash) as Dr. Moore. It also has some other great recognizable names!
This movie is also fun for the whole family, and is Dove approved for all ages. It is directed by Dan Chuba and Mark Dippé, and is produced by Legacy Classics and co-produced by Shout who is sponsoring this giveaway!

a Rafflecopter giveaway