We are so excited to partner up with the The Kid Who Would Be King Advance Screening in Kansas City to share some family tickets with all of you.
Be sure to sign up below before they are all gone. Have you seen the trailer yet? Here is a trailer reaction video from our first time watching the trailer! After you grab your tickets, watch it and let us know what you think!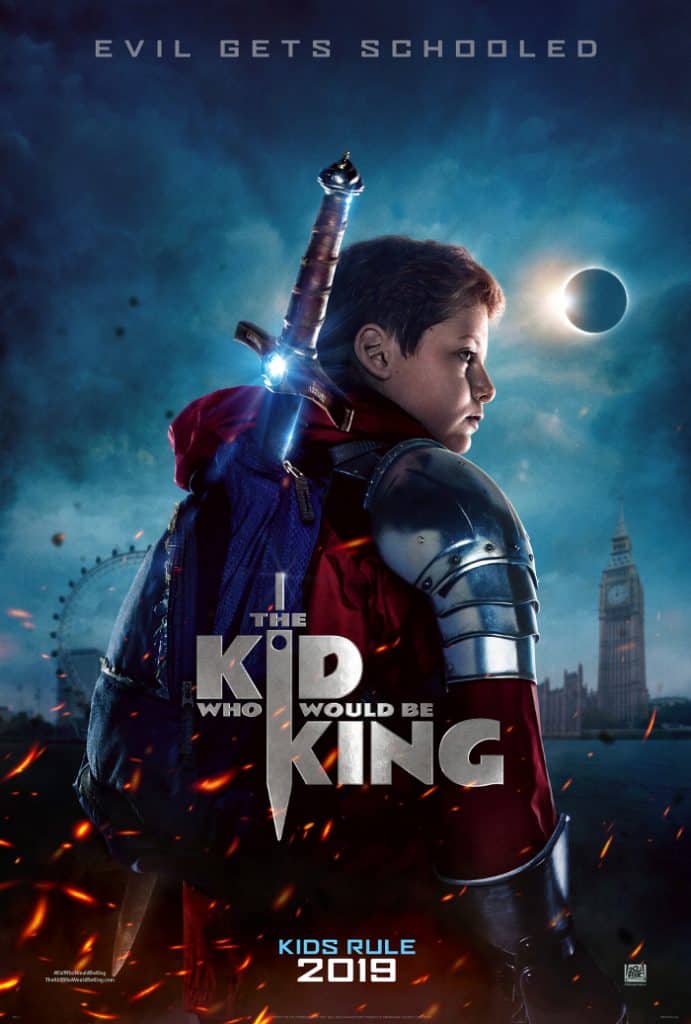 Trailer Reaction Video
About the Movie
Old school magic meets the modern world in the epic adventure THE KID WHO WOULD BE KING. Alex (Ashbourne Serkis) thinks he's just another nobody, until he stumbles upon the mythical Sword in the Stone, Excalibur. Now, he must unite his friends and enemies into a band of knights and, together with the legendary wizard Merlin (Stewart), take on the wicked enchantress Morgana (Ferguson). With the future at stake, Alex must become the great leader he never dreamed he could be.
The Kid Who Would Be King Advance Screening
Joins us Saturday, 1/12, 10am, at AMC Town Center!
Get Enza's Bargains exclusive tickets today!

**NEW** Kansas City Exclusive E-mail List for Enza's Bargains
We had to start our e-mail list over from scratch. Be sure you have subscribed again (if you were already on it).
If you are in KC and want me to e-mail you free movie passes, giveaways, and information on local entertainment please be sure to subscribe to my **NEW** e-mail! Those who have subscribed get first dibs usually on tickets and giveaways! Subscribe HERE. Now since you have subscribed, be sure to fill out the form for your official entry!