The Kid Who Would Be King Review
by Crystal Yakel-Kuntz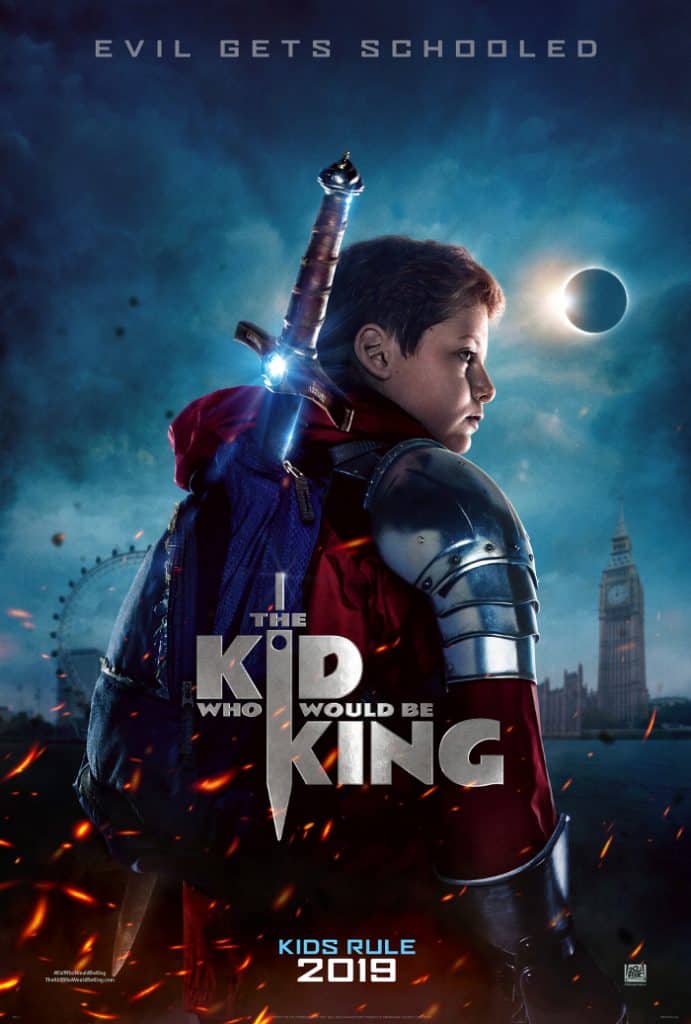 The world has been beguiled by bullies and dictators alike, and young Alex (Louis Ashbourne Serkis) just wants to make it through his middle grade years unscathed by laying as low as possible. When Alex's friend Bedders (Dean Chaumoo) has already been bullied and he brought into a fight, Alex knows they must actively dodge most social interactions in a commitment to pretending they don't exist. But that was not to be so when a kid calling himself Mertin (Angus Imrie), who looks like "he plays D&D," pursues with a nerdy eagerness to be friends with Alex and Bedders.  After you have read our The Kid Who Would Be King Review and watched the movie, don't forget to check out our list of The Kid Who Would Be King Quotes.
Mertin is more than pleasantly nerdy, he has age old secrets that place Alex and Bedders at the heart of a modern day Arthurian tale, where they must fight their biggest bully and wanna-be dictator yet – Morgana (Rebecca Ferguson), the sister of Arthur. These young boys must learn who they really are, and what friendship truly is, in order to protect Britain from assured destruction. The enemies are strong, and the evil they create seemingly unstoppable, but Alex and Bedders, and those they continually gain the support of, are also strong in their own way as they find curious ways to work towards defeating Morgana and her relentless army.
With slight twists, and the witty repartee of young minds, comes a classic tale of what friendship and the honoring of truth can do together to save the world. The heart and the comedic charms of physical comedy of The Kid Who Would be King makes for a good start to the family films of 2019.
The Kid Who Would be King is out in theatres Friday January 25th. Watch the trailer with our reaction below!