Sponsored.

The Nutri Ninja has reintroduced something we've sorely missed in our family, SMOOTHIES! I love giving my kids and husband smoothies because we're all very picky eaters this gives me an easy way to slip vegetables into their diet without having the dinner table standoff every night that we used to have at my house when I was little. Nothing worse than making them eat something that they can't stand and making them take a hard stance against trying new things the rest of their lives!

Now my kids drink their fruits and veggies, kale and spinach, oranges, strawberries, pineapple all of these almost every day! With the Nutri Ninja with Auto-iQ and Smooth Boost you have complete control. You can opt to blend on your own or you can use their amazing technology that will extract or blend your drink with one amazing thing that I have not been able to find anywhere else is the elimination of froth. I've always hated making a smoothie only to have an inch or so of that gross froth on top of the drink. The Nutri Ninja mixes perfectly, and the proof is in the empty cups. When the smoothies are finished there isn't the frothy coating all over the cup either!

The other thing I love about this version of the Ninja is that it fits on my counter much easier than the last blender we had. We use our blender nearly every day so having it on the counter is super helpful, especially since they're so heavy, not having to dig it out of our cabinets every day! I also love the suction cups that keep the Nutri Ninja in place, where I want it no matter how much the 1100-1200 motor makes the machine vibrate it won't move!
We love our Nutri Ninja and it will make your life easier, your smoothies better and it can be a huge help in introducing or "hiding" wonderful fruits and vegetables in a drink your kids will absolutely love!
From Ninja–> Shop Now!
Find it at Target–> Shop Now!
Be sure to check out the UPDATED Holiday Gift Guide Items this year for 2015!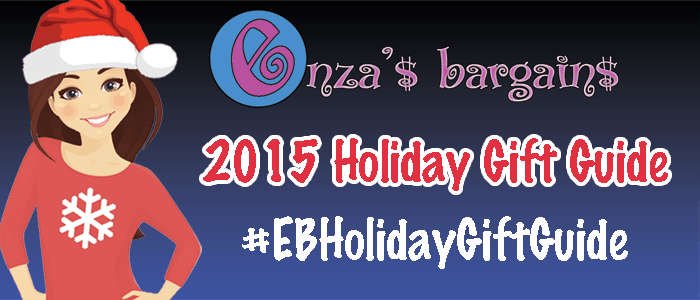 [catlist id=193 thumbnail=yes numberposts=20 template=enza]