Disclaimer: I was provided product for free.  We have been LeapPad owners since my oldest was old enough to use one! All opinions are my own!

If you are thinking about a tablet for you child for the Holiday you will definitely want to check out the LeapFrog Epic! I believe this one is going to be the Holiday toy of the year! This is the new Android based that tablet that retails for ONLY $139.99. This tablet is ALL about creativity and learning. They can create their world in their home screen and watch the day and night change along with weather and the ability to add animated characters as they discover new surprises each day!
I love how certain games will adapt to the level of curriculum that my daughter needs. This makes creating different profiles for each kid fun since my oldest isn't playing games that are geared toward my youngest! This tablet offers tons of apps to pick from including Fruit Ninja Academy and more! You don't have to worry about in-app purchases, no harmful third-party ads, or anything else that might come in between their learning and game play!
You can manage how long and what your daughter plays with your parent controls on each profile. The operating system is smooth and easy to use! It has an Android 4.4 with a quad-core processor and a nice 7" LCD Screen! It also has 16GB of member, stylus, and 20+ apps!
I remember when the LeapPad first hit the market and you couldn't get your hands on the quick enough before they were sold out! We have now had a chance to review the newest LeapPad and now the LeapPad Epic. My oldest daughter who is 6 LOVES the Epic and I do too! This is their Android based tablet that finally has a mini USB to be able to charge with! We have had it for a MONTH and here are our favorite features:

1. It is sturdy and safe. I don't have to worry about my daughter surviving the internet and getting in app purchases any more like she use to when I would let her play with my LeapPad. My daughter wants me to buy any pop up that she sees on tablets and any toy she sees on commercials. So I LOVE knowing that as soon as we download a new app… I can trust that it is educational and safe with out any inappropriate ads popping up!
2. It is affordable! It is ONLY $139.99. I don't think a 4 year old should be playing in anything much more expensive. Especially since my kids cracked our other tablet's screen in pieces. My girls are TOUGH on their toys. I am pretty sure my 2 year old wants to stand on anything and everything just to get a tad bit taller. So having a trusted brand like LeapFrog I know that it is less likely to break. We have had LeapPads since the first one came out. All of our LeapPads have had very little if any issues.
3. Large screen! This is great for our youngest especially. As her motor skills are still developing she can navigate through it a lot better. The screen is clear and crisp!
4. The games grow with your child with several login abilities! You can log in each child to their own profile and they are able to create their unique worlds. She can also check her mail each day and watch her screen change from day to night! This world is great for their imagination and encourages her to log in and learn each day.
I just recently found out that my daughter was in the 82 percentile for reading and I am super excited. My husband and I where never great with reading scores so this definitely made us quite happy!
Be sure to purchase your LeapPad Epic TODAY this is a way better toy than the other ones I have seen!  I have very little cons except if you have a lot of cartridges they won't work with this toy.

Be sure to check out the UPDATED Holiday Gift Guide Items this year for 2015!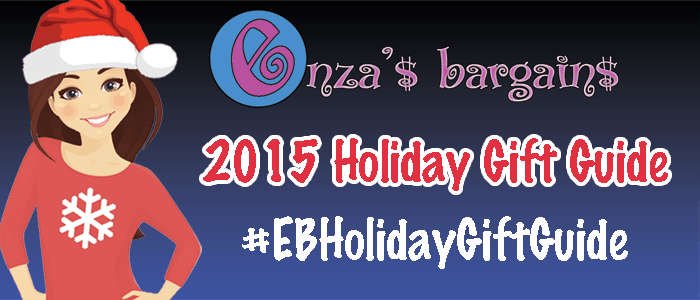 [catlist id=193 thumbnail=yes numberposts=20 template=enza]