As a member of VZWBuzz I am asked to share information and education in regards to using technology day to day!

I have been asked what my favorite apps are and which are the best top shopping apps. Obviously, for me they are going to be the apps that save me money and are easy to use while I am on the go. I don't have tons of time to pre-plan some of my shopping trips. If I am out and about, I want to be able to open up my apps and find any mobile coupons that are available for me to use, find the sales, and see if I have any FREE money to use at the stores from the gift cards I have earned and received as gifts!
As a Verizon Ambassador, I feel it is important to keep families saving money and using their technology in the best possible way! So check out MY favorite shopping apps that I use!
When it comes to using my phone to help me save money there are tons of apps out there and it can really be overwhelming! I have done several posts and one of my favorites is how my Smart Phone pays for my Christmas shopping. That previous app list is more on how your smart phone can earn you money and not save you money. So I decided since I have been using several other apps while shopping to help actually SAVE me money that it is ONLY fair that I share them all with you!
TOP Shopping Apps That I LOVE!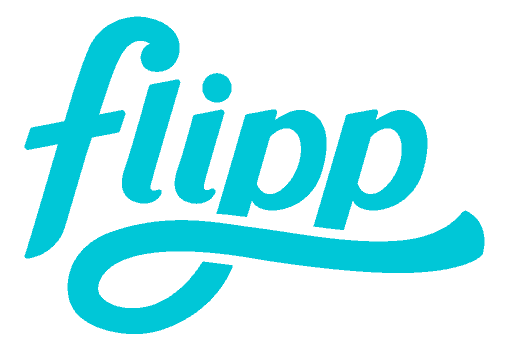 The first one is FLIPP. The flipp app is my favorite shopping apps because I can search through circulars and find the best deals WHILE I am at the store shopping or even before I leave. It doesn't matter if I am coupon shopping or just shopping at my local J.C. Penny! So you open up the app, click on the circular and then select any of the deal you like. Instead of a list you can actually SEE the add and it will clip those sales for you!

The next shopping app is from RetailMeNot.com! I like this app because I have been able to find mobile coupons! For instance, if I am at Children's Place shopping for clothes they often have a 15-30% off coupon register code floating around. If you are able to pull up the sale on your phone you will get the sale! Same thing for eating out, you can often find sales that way too and even free appetizers or desserts!

The next shopping app in which I LOVE using is Go Wallet! Go Wallet is an interesting app and I know that there are some similar apps out there in which do similar things but this is one I have been using for several years. If you get gift cards as gifts, rewards, or just to buy for yourself, you can keep all of your gift card numbers and balances in the app. It will give you a gift card balance for each store. That way you will never forget about any gift cards. All those small balances add up for great savings! Plus when holiday shopping comes around, you can try to make your list to shop at the stores in which you have balances. What I do is I keep a small coin purse with all of my apps and then I have an inventory on my Go Wallet app!
Apps for Kids to Keep them LEARNING this SUMMER
If you are looking for other GREAT apps, be sure to check out the Educational Apps For Kids – List of the TOP APPS 2015
Money Making Apps
Apps that MAKE me money (about $600 a year to pay for Christmas!)