Movie Myla Goes to HOLLYWOOD!
By: Myla Tosatto
Ms. Enza, the titular queen of Enza's Bargains, was asked by Focus Films to participate in the press junket of their new movie, Tully. Because Enza has a very fulfilling life (a rewarding and demanding career that shapes our world and an adorable family with small children) she was unfortunately unable to attend. Enter me, Movie Myla, to take over the trip. Sure it helps that I have a part time job and a grown kid and could head to Los Angeles without a care in the world (which is funny if you know how much anxiety Movie Myla can work up). But away I went to sunny LA to soak up the sun, spot some famous folks, make some new friends and see TULLY starring Charlize Theron, Mackenzie Davis, Mark Duplass and Ron Livingston. Oh, did I mention that it was written by Diablo Cody and directed by Jason Reitman? That cast and crew is everything! Heavy hitters to say the least.  Expenses were paid by our friends at Focus Features.
Movie Myla Goes to HOLLYWOOD for TULLY!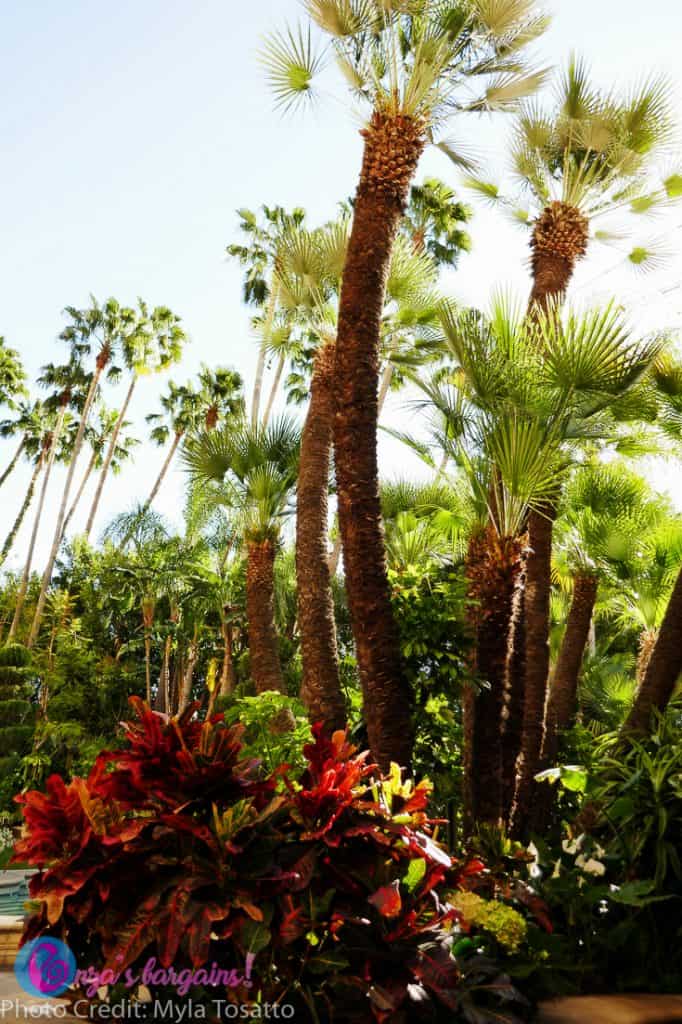 I started my trip in Beverly Hills-adjacent West Hollywood. It may not be as glamorous (and it's pretty darn glamorous, BTW), but it also doesn't come with the hefty price tag that a Beverly Hills hotel would cost. Focus put me up at the Ramada Inn WeHo. A great place to stay in LA while not breaking the bank. It was awash in happiness and rainbows and perfect for an older family or an empty nester such as myself.
My one and only night found me at a MOMS' NIGHT OUT EVENT in partnership with Refinery 29 at the GORGEOUS Culver Hotel. This party had everything: mommy and fashion bloggers, beautiful folks in Tully t-shirts, a photo booth where I actually took a halfway decent pic, signature cocktails with honey and lavender and wonderful tasting things, the best mac and cheese in the west, and sliders (the official food of Hollywood? I think so).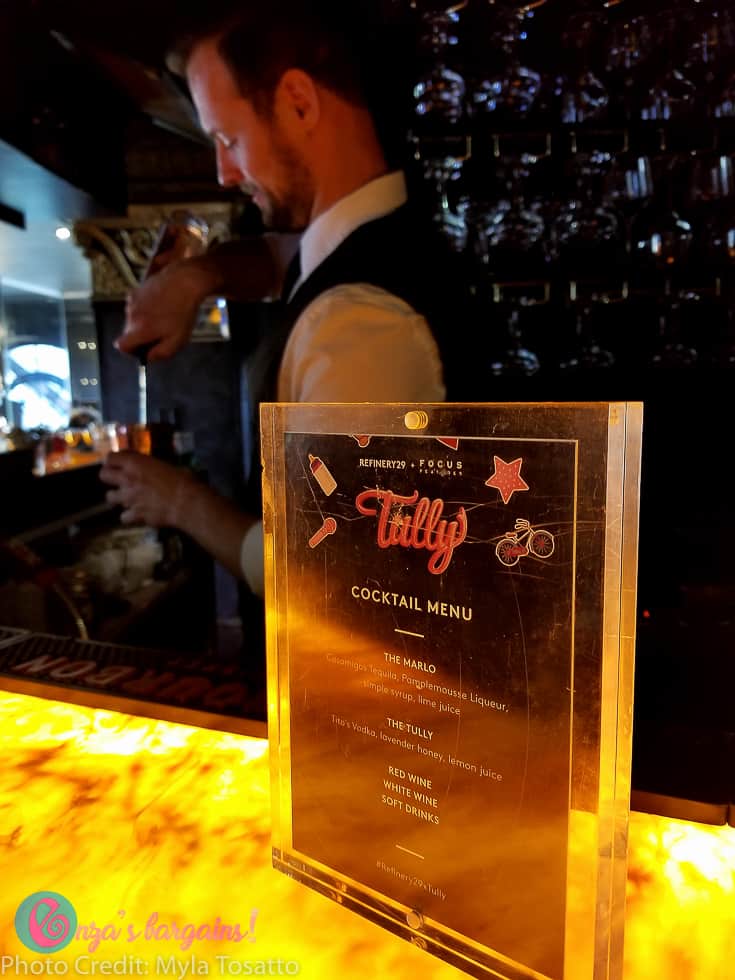 Then we headed over to the Arclight Culver City Theater to see the movie. With Junior Mints in hand, I eagerly awaited the movie's start. There was a bit of a wait. What were we waiting for? WHAT WERE WE WAITING FOR? Silly question, it turns out. We were waiting for the fabulous and incredible CHARLIZE THERON to introduce her cast mates, Ron Livingston and Mackenzie Davis and the movie!! YES, that's right! They were there with us in the theater. I will now expect to have a movie star or two with me for every movie showing I go to. A girl has to have her standards.

After it was over, I headed back to the Ramada to prepare for the next day. The day where greatness was to be in front of me and therefore the aforementioned anxiety took over. But that is for a different post. . .
WAIT FOR IT. . .