Mariah Carey's new animated movie "All I want for Christmas" is out on DVD and we have some awesome prize packs to share with all of you. We all love her Christmas music. As a matter of fact I noticed that her Holiday station on Pandora is the most popular one that I have seen! Now her lovely song is a new movie for kids and all families to enjoy. It was a straight to DVD release.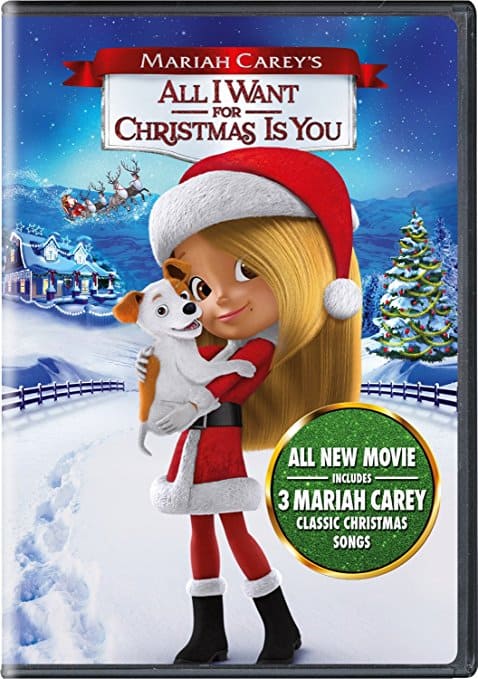 The studios provided us these awesome prize packs to reward our readers! Be sure to fill out the rafflecopter form below for a chance to enter!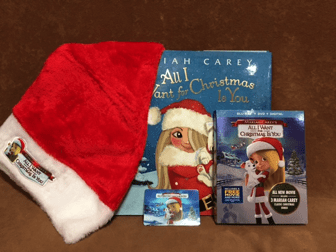 Prize Pack:
Digital Soundtrack – $9.99
Movie – $22.98
Book – $14.85
Santa Hat – Priceless!
If you have read the book, you know what to expect.
The studio is allowing us to giveaway some mystery prize packs! I can't wait to find out what they are but I am going to encourage all of you to enter!  They have multiple prizes so be sure to enter in all of the possible ways we have! Fill out the rafflecopter form below!
a Rafflecopter giveaway