This weekend WONDER comes out in theaters! Starring Julia Roberts, Owen Wilson, and Jacob Tremblay star in Wonder! A movie that promotes choosing "kind". If you haven't seen the trailer I was almost in tears watching just the trailer. I haven't seen this film but I heard that it is for the entire family.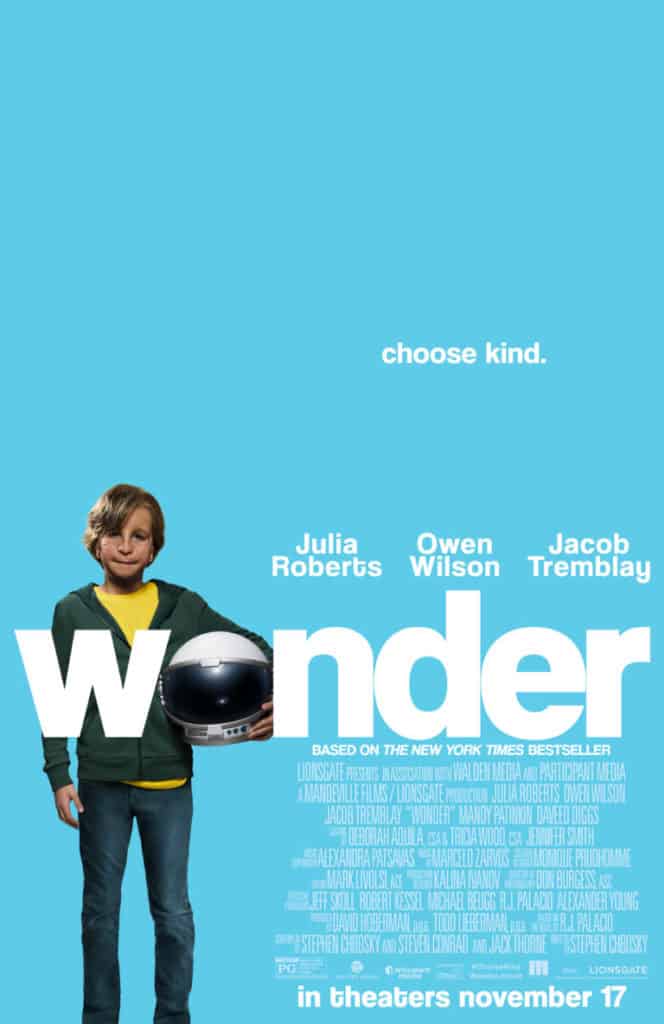 If you have read the book, you know what to expect.
The studio is allowing us to giveaway some mystery prize packs! I can't wait to find out what they are but I am going to encourage all of you to enter!  They have multiple prizes so be sure to enter in all of the possible ways we have! Fill out the rafflecopter form below!