We have a super easy and fun giveaway to celebrate "A Simple Favor"!  We hope you had a blast if you attended the Kansas City Advance Screening!  If you didn't the movie looks really good!  This movie centers around Stephanie (Anna Kendrick), a mommy blogger who seeks to uncover the truth behind her best friend Emily's (Blake Lively) sudden disappearance from their town.
We want to give 5 lucky readers a poster, a shirt, and a booze bracelet!
To enter:
Sponsored Giveaway! #RT Where would you WANT to wear your booze bracelet? We have 5 posters, shirts, and booze bracelet prizes to celebrate the theatrical release of @ASimpleFavor in theaters this weekend! RT and enter for a chance to win –> https://t.co/LOOgTODyW9 pic.twitter.com/UwGMvOU9Tz

— Enza Ketcham (@EnzasBargains) September 13, 2018

Comment below and tell us where you would wear your booze bracelet?
*Must be 18 years or older to enter.  Must be in the US.  Winners will be notified via twitter and have 24 hours to claim their prize.  Enter by 11:59pm Friday, September 14th!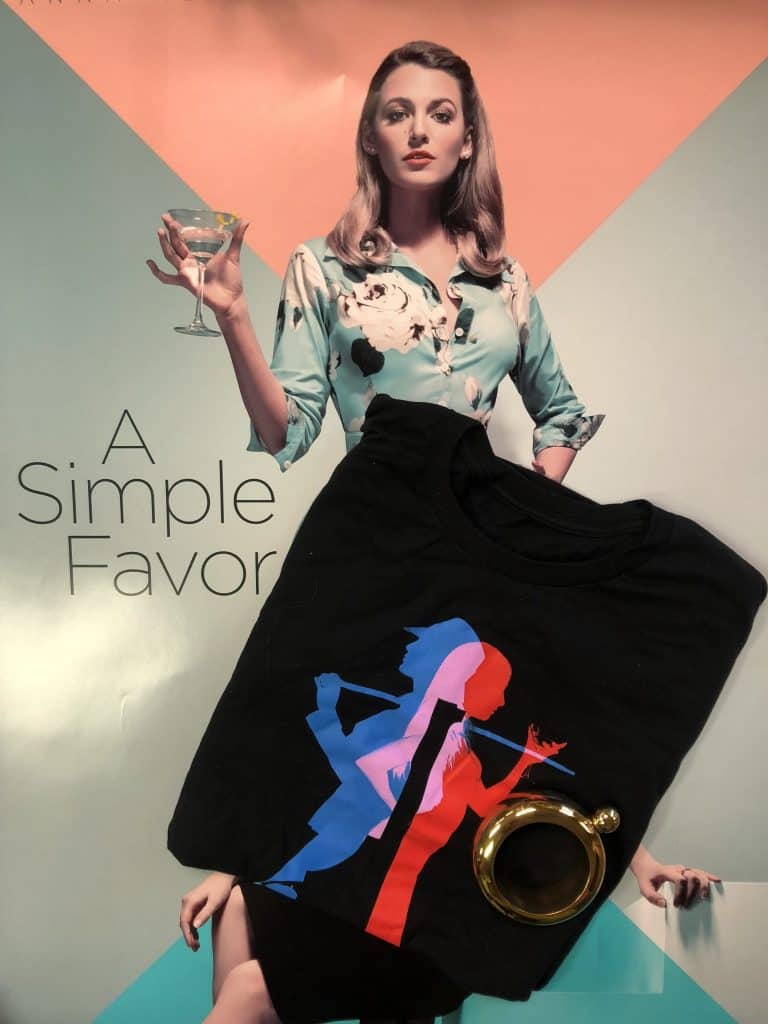 It looks like a good movie and I can't wait to see it! Watch the trailer below:
GOOD LUCK! Be sure to ENTER more Enza's Bargains FAVORITE Giveaways BELOW:
[catlist id=4 thumbnail=yes numberposts=5 template=enza]