There is nothing sweeter in life than Star Wars and the Holiday Magic!
Our little Elf on the Shelf is so excited to be a part of my new Elf on the Shelf Star Wars series!
If you are looking for ideas I LOVE coming up with them and so does my husband.
Sparkle our elf is quite the character. She hasn't moved since I told her she was going to be part of a series!
I created 3 FREE printable sheets and I made it easy so you can score them ALL at one time, only using one sheet of paper!
Just click on the picture below and print them, cut them out, then position them each night in your favorite Star Wars position!
I have Darth Vader, Darth Maul, and Storm Trooper!
You will be able to do several different days with this Elf on the Shelf Star Wars edition I created for Elf on the Shelf!
But that isn't it! I have a Mando one that is quite popular! We love Grogu and Mando! I put a link below for you!
What makes these even greater is the attention they are going to get from your kids! How about adding a little Glow Stick to Darth Vader making his magical lightsaber, which every kid will want to have! ☺
For Darth Vader, you can use a glow stick or even a candy cane for the Lightsaber! I used some old black fabric for his outfit! Can I call it an outfit or a robe?
Check out all of these Elf on the Shelf Star Wars Printable sets!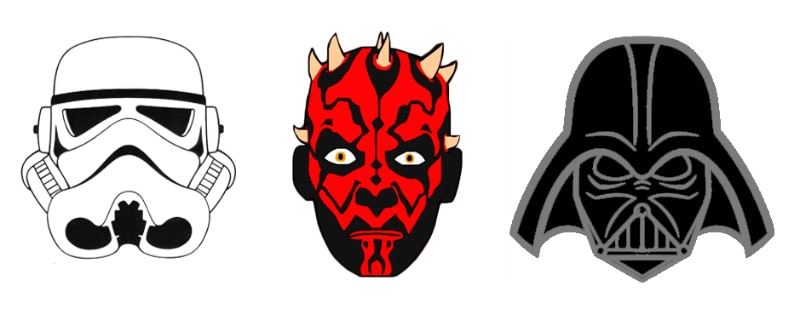 I have Darth Vader, pictured above!


These aren't the ONLY Star Wars Elf on the Shelf! Be sure to check out our Mandalorian Elf!
Here is Darth Maul:

Here is Storm Trooper: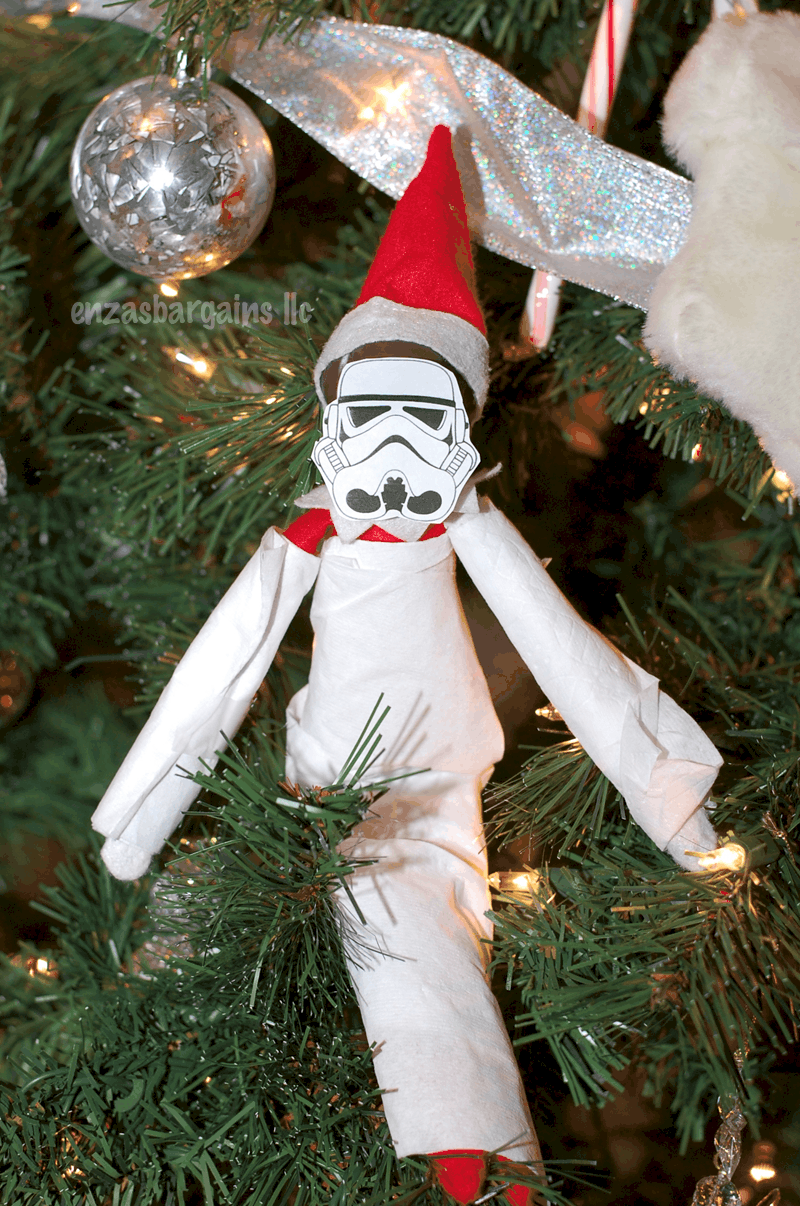 Here is another setup if you wanted to do them all at one time:




Also, be sure to grab my Elf on the Shelf Captain America Mask and my Elf on the Shelf Spiderman Mask!
Be sure you check out all my other Elf on the Shelf posts and ideas including my free ideas and printable daily calendar!
Check out all of my other Elf posts HERE.