We have some advanced tickets to see The Glass Castle here in Kansas City! Here is a great free date night or GNO movie!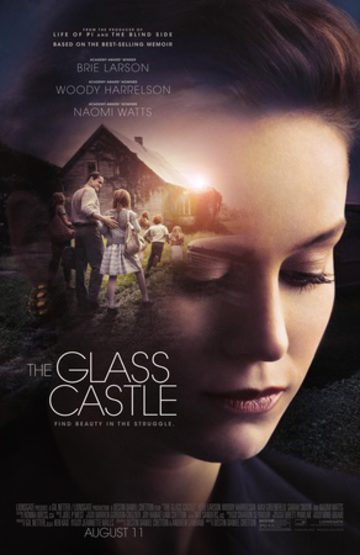 Chronicling the adventures of an eccentric, resilient and tight-knit family, THE GLASS CASTLE is a remarkable story of unconditional love. Oscar® winner Brie Larson brings Jeannette Walls's best-selling memoir to life as a young woman who, influenced by the joyfully wild nature of her deeply dysfunctional father (Woody Harrelson), found the fiery determination to carve out a successful life on her own terms.
The Glass Castle Kansas City Advanced Screening
Our movie passes aren't guaranteed.  We have a limited number of passes.  Be sure to arrive early and ONLY request tickets if you plan to attend:
Screening: Tuesday, 8/8 at the Cinemark Palace at the Plaza, 7PM
Get your exclusive Enza's tickets HERE!
Kansas City Exclusive E-mail List for Enza's Bargains
If you are in KC and want me to e-mail you free movie passes, giveaways, and information on local entertainment please be sure to subscribe to my e-mail!  Those who have subscribed get first dibs usually on tickets and giveaways! Subscribe HERE.  Now since you have subscribed, be sure to fill out the form for your official entry!
Save Money On Your Next Movie! 
Learn how to save money at B&B theaters including 20% off your next purchase!