Our family has loved both of the Hotel Transylvania movies and we are thrilled for the third movie "Hotel Transylvania: Summer Vacation" to be in theaters on July 13th!  We are excited to be able to host a giveaway for both the first and second movie to give to one lucky reader!  Be sure to enter the giveaway below!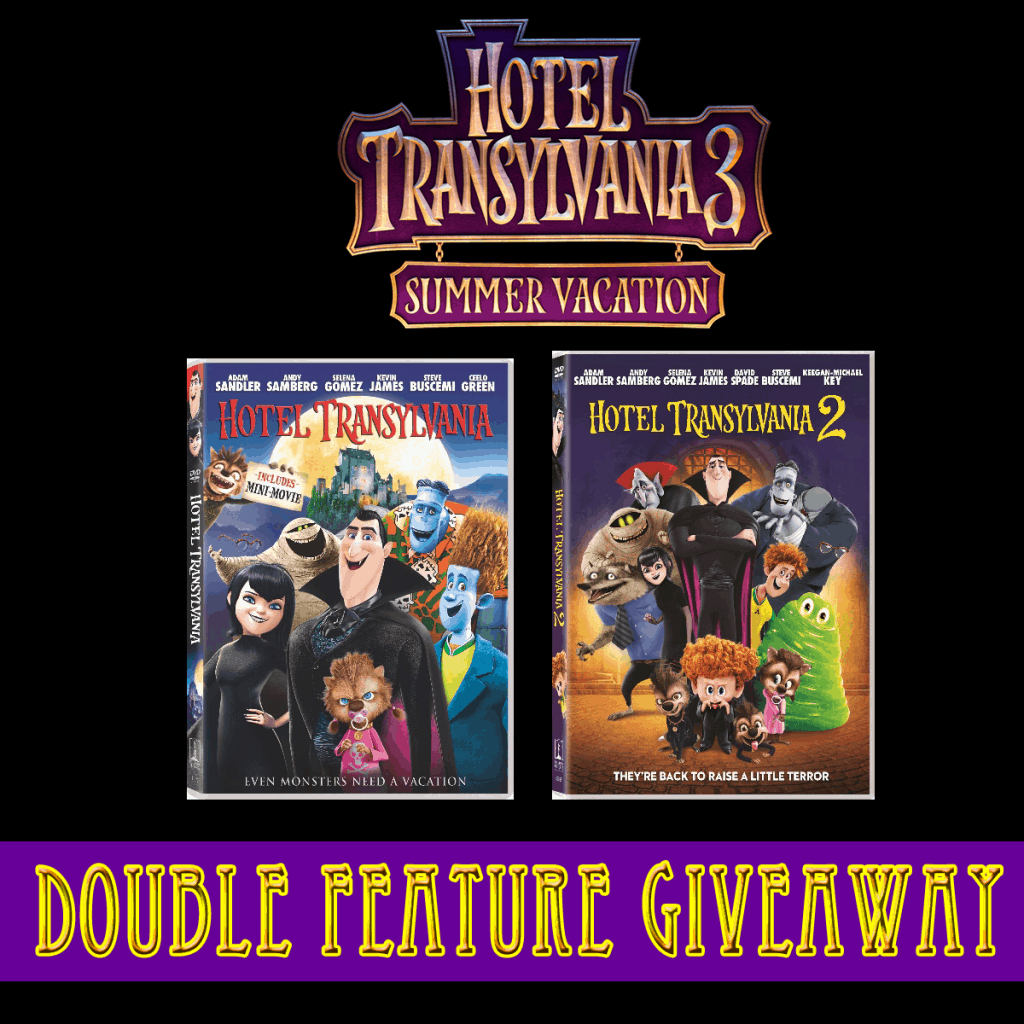 If your family enjoys fun and easy crafts like ours does.  We have nights where we make slime together!  We have played with our "Blobby Slime" for several nights along with watching the first two movies!  Make your Hotel Transylvania Slime like we did! 
How to make clear green slime.

About HOTEL TRANSYLVANIA:
Welcome to Hotel Transylvania, Dracula's lavish five-stake resort, where monsters and their families can live it up and no humans are allowed. One special weekend, Dracula (Adam Sandler) has invited all his best friends – Frankenstein and his wife, the Mummy, the Invisible Man, the Werewolf family, and more – to celebrate his beloved daughter Mavis's (Selena Gomez) 118th birthday. For Dracula, catering to all of these legendary monsters is no problem, but the party really starts when one ordinary guy stumbles into the hotel and changes everything.
About HOTEL TRANSYLVANIA 2:
In this monster comedy adventure, everything seems to be changing for the better at Hotel Transylvania! However, Drac is worried that his adorable half-human, half-vampire grandson, Dennis, isn't showing signs of being a vampire. So while Mavis is on vacation, things get batty as Drac enlists his monster friends Frank, Murray, Wayne and Griffin to put Dennis through a "monster-in-training" boot camp!
About HOTEL TRANSYLVANIA 3: SUMMER VACATION:
For over a century, Drac has ran everyone else's vacation and he is needing a vacation of his own. Check out their hilarious vacation as their family embarks on a cruise!
Be sure to enter our double feature giveaway!
a Rafflecopter giveaway
GOOD LUCK! Be sure to ENTER more Enza's Bargains FAVORITE Giveaways BELOW:
[catlist id=4 thumbnail=yes numberposts=5 template=enza]