Last week, I was lucky enough to have spent last Saturday interviewing the stars from Sony's Christmas movie, The Star. We had three separate interviews and one was with Zachary Levi and Gina Rodriguez. We then had two other interviews: Patricia Heaton and then Director Timothy Reckhart (coming soon). I wanted to share the highlights of my Patricia Heaton interview with all of you!
Patrica Heaton plays a cow, Edith, in the movie.  A very motherly role which she is so good at from her previous roles that she has played.  Every time she talked about being a cow, I chuckled inside about the ironicalness since she is such a beautiful lady!
Patrica Heaton Interview

Did your own faith play a part in wanting get involved in this film?
"I think it's always nice, if you're a Christian, to have something out there – especially at Christmastime, because that's what Christmas is about. To remind people that. To feel like you can put something out there for the whole family. The story of Christmas is what I base my entire life on, and all my hope, so yes – it's nice to have that story out there to share with people."
What this your biggest role as a voice actress?
"Yeah I think so. I haven't really done much voiceover. I'd like to do more…It is a lot of fun and it is a different style of acting cause you are only using your voice and then it is up to the animator to add in your facial expressions…trusting the director that this is how this cow should sound."
"I feel like it is another skill set I would really like to hone…You have to ratchet it up a bit. I can actually sound kind of flat…You have to put more energy in it."
So what do you want kids to get the most from the movie?
"TO bring the nativity scene to them through animals. Kids love animals and it is a new fresh way to look at the story…I just think it is a wonderful way, an entertaining way, a funny way, and a heartwarming way to bring the nativity story with a fresh perspective."
About the movie…
"I think it is nice because it has a little bit of comedy but it isn't like some of the other movies that come around the comedies have a lot raunch to them. I am glad this is my contribution will be this instead."
When she started acting…
"I remember in 1st grade at Catholic school when we did the Christmas play I really wanted to be Mary. I was the angel Gabriel which I was really bummed about. It still hurts. So I have been doing it like I was always going out in the playground and I would make up a song. I would go back to Sister Delarina that I have a song I would like to present to the class. Then she would send me around to the other 2nd grades classes to sing. I always had it in me, but nobody in my family had ever made a living at this. It didn't occur to me until my junior year in college when I switched from journalism to theater….then I had to figure it out on my own."
We then talked about Holiday meals, traditions, and being the boy mom. Finishing off about her role as Edith!
About her role playing Edith, "She is just such a funny character. Everyone is jumping on her. I think that is like a mom….Edith has that thing, she has seen it on, and nothing fazes her."
The Star is now playing in theaters! Anyone who has seen the movie has also shared how much they enjoyed it! Purchase tickets today!

Purchase discounted tickets by using Dealflicks.com! Feel free to save an additional 20% by using the code RFGGTRFLUF at checkout!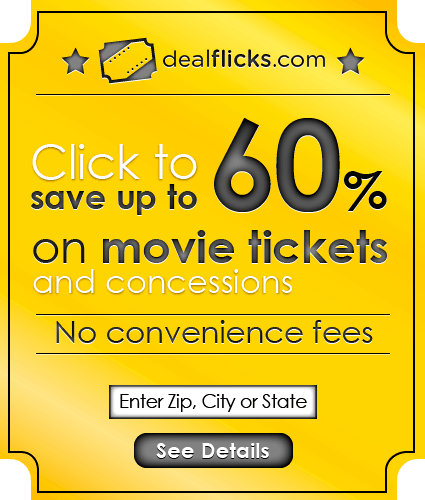 In Sony Pictures Animation's The Star, a small but brave donkey named Bo yearns for a life beyond his daily grind at the village mill. One day he finds the courage to break free, and finally, goes on the adventure of his dreams. On his journey, he teams up with Ruth, a loveable sheep who has lost her flock and Dave, a dove with lofty aspirations. Along with three wisecracking camels and some eccentric stable animals, Bo and his new friends follow the Star and become unlikely heroes in the greatest story ever told – the first Christmas.