There is nothing like that feeling in the morning when that first bit of caffeine touches your soul, it's even better when you get rewarded for it. I like to call my coffee runs 'sipping and saving' and like many people in this world, I favor Starbucks as my go-to coffee fix.
The atmosphere is welcoming, kind, and not to mention the obvious but it smells like the glorious coffee they serve.
Do I always get coffee? No, I hit up the refreshers more times than I care to admit… pink drink anyone? While I would love to go on and share with you my love for coffee, you're not here for that, you're here to find out how you can save money on that precious magical bean water we call coffee.
Saving Money at Starbucks

UPDATE:
We have an entire list below but we wanted to share that Starbucks is having deals on Tuesdays! "Members enjoy 50% off one handcrafted cold drink!" Check out the other savings below!
1. Sign Up for Rewards
Sign up for the rewards program at Starbucks HERE. This will allow you to get emails about special 'member only' deals, you can order ahead, and pay with the app. Also by signing up, you will receive free birthday food or drink!
2. Hit up Happy Hour
Every day starting at 3 pm, Starbucks has half-priced grande or larger drinks and it doesn't even matter if you are a member or not.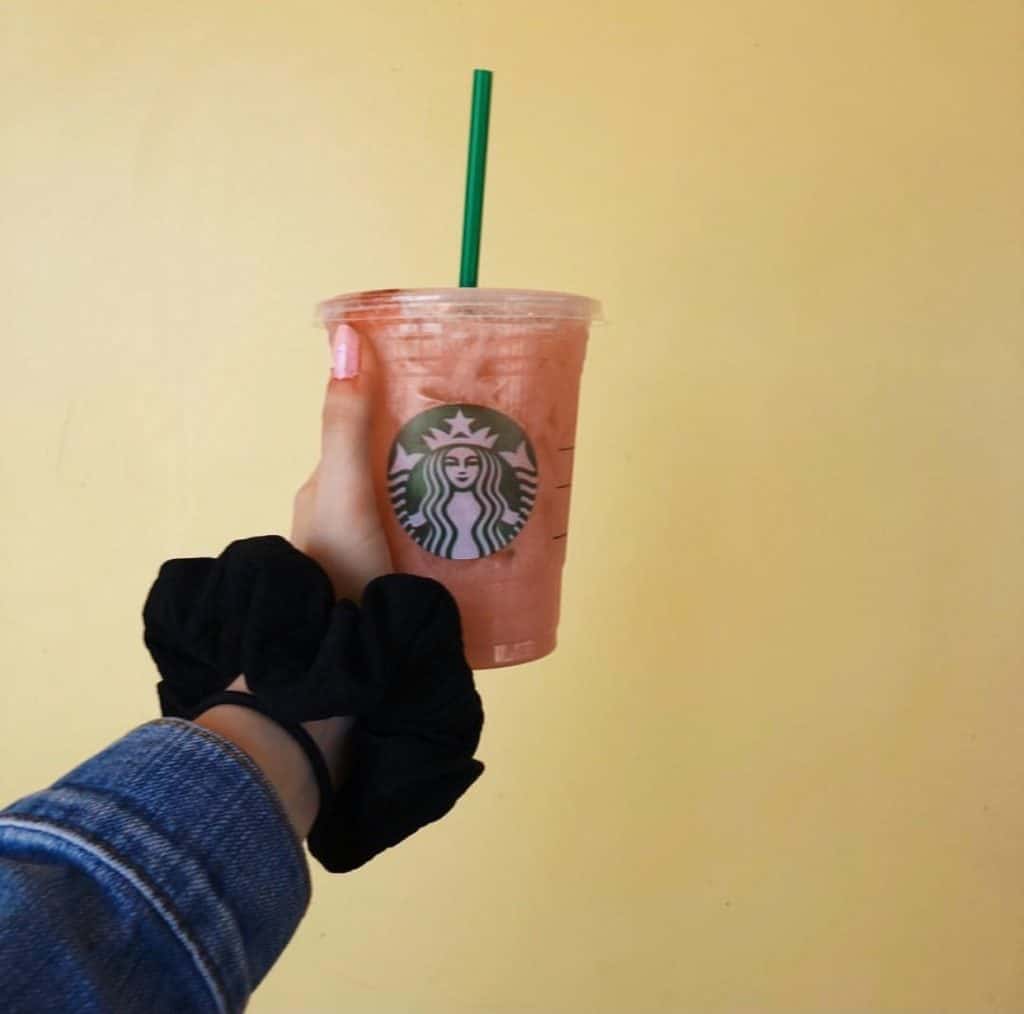 3. Utilize Your Account
What I mean is connect a gift card or debit card to your account so you can earn points for every dollar you spend. You will receive two stars for every dollar you spend and after 125 you will receive free food or drink!
4. Learn to Hack Your Gold Card
If you do the math, that is over $150 on coffee which is insane. Instead, wait for the special deal days and bonus star days that come to your inbox and participate. You can get 5o+ stars just by getting a recommended drink or two within a certain time period.
5. Bring Your Own Cup
If you have a Starbucks reusable hot or cold cup, bring that in for 10 cents off each drink you buy. The added bonus is less plastic waste!

6. Stay on Site For More Coffee
If you don't have a lot to do and want more coffee for your money, stay on site so you can get a free refill!
7. Keep That Gold Card
Utilize the strategy in number 4 so that you can keep your gold card. To keep it, you need to rack up 300 stars in a 12-month period so happy sipping!
8. Make it at Home
If you want the glamor of Pike's Roast without having to leave your house, start using Starbucks K cups. You can have your own brew right at home for cheaper than going to the store AND you can do it all in your pj's. It might even save you some calories along the way if that is part of your New Year's Resolution.
9. Order Without Ice
If you order a drink without Ice and ask for a cup of ice on the side (or have your own cup with ice) then you get a lot more drinks for the price!