If you are looking for a skillet cookie for your next party, birthday, or hostess dessert, we wanted to share our bright sugar cookie with all of you!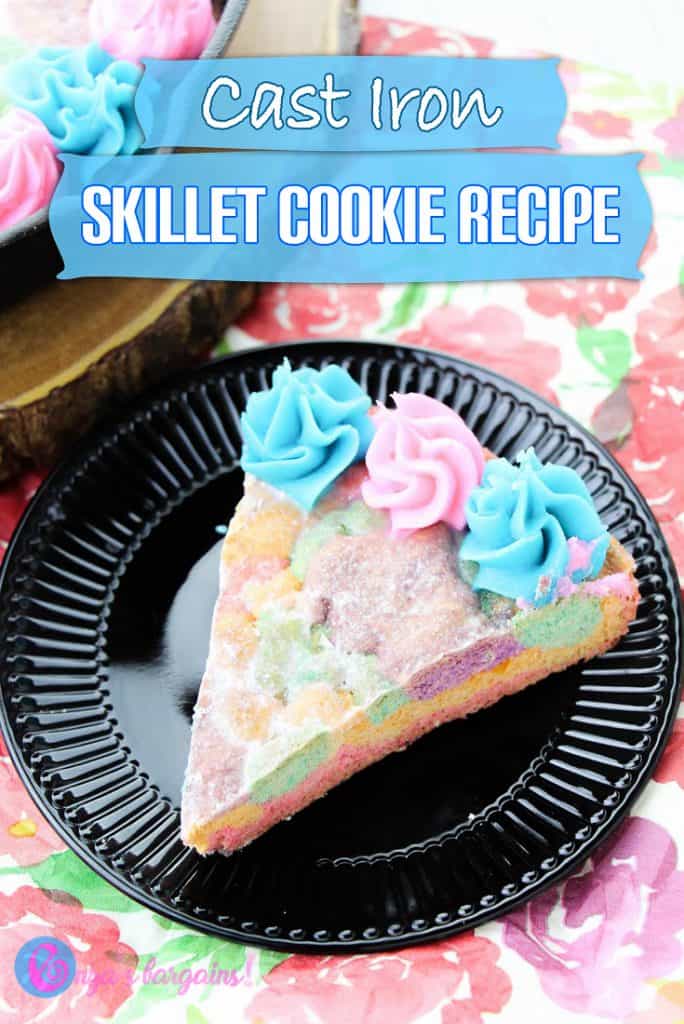 If you are thinking of making a Skillet Cookie, then you will love our Sugar Cookie recipe that is made with a cast iron skillet.  We wanted to answer the question with our recipe on, "How do you make a skillet cookie?"  There are a lot of great recipes out there, but I usually find Skillet Chocolate Chip Cookies which are great but I think our recipe is not only delicious but very pretty to the eye!  Modern Honey has a chocolate chip one that would be paired great with our sugar cookie skillet recipe below!
You can alter this recipe to use rainbow colors and have your own Rainbow Themed Party!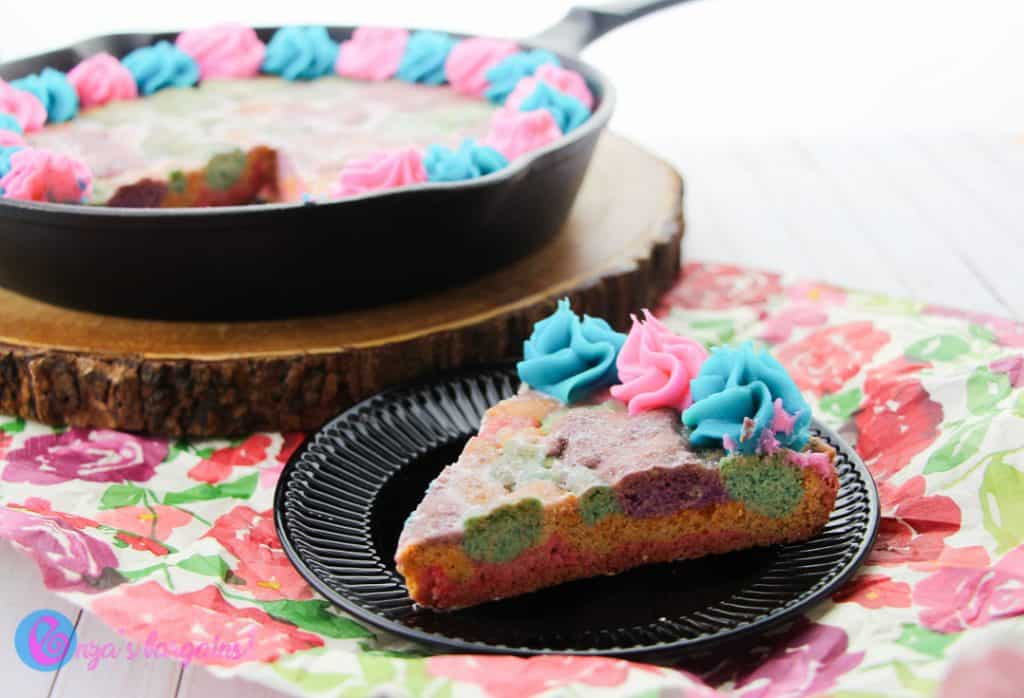 When getting started, be sure you have the ingredients at home.  If you don't already own a cast iron, we love the Utopia 3 set preseason ones that are only $30 on Amazon for the set of 3!  It takes a day to season a cast iron skillet and with these you will be ready to create your skillet cookie below!
Skillet Cookie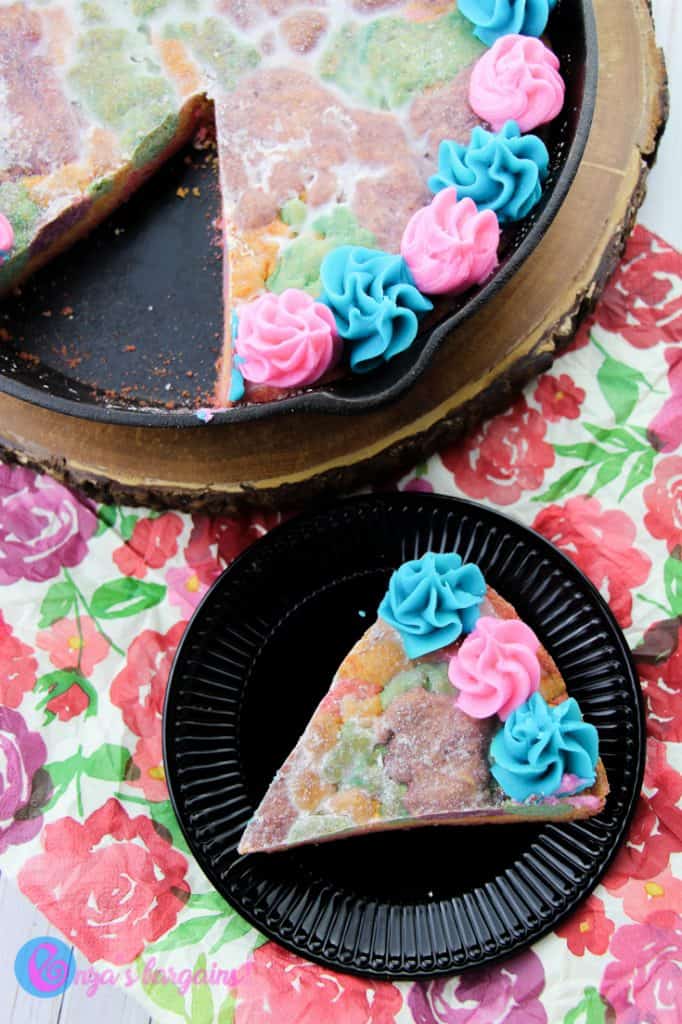 Ingredients:
1 1/2 cup all-purpose flour
1 teaspoon baking powder
1/2 teaspoon baking soda
1 1/2 teaspoon cornstarch
1/2 cup butter, softened
1 cup white sugar
1 egg
1 egg yolk
1 Tablespoon vanilla
Orange, pink, purple and blue food dye (or other colors you might like)
Glaze:
1/2 cup icing sugar
2 Tablespoons milk
1/2 teaspoon vanilla
Silver sprinkles (or any color)
For the frosting:
1/2 cup butter, softened
2 cups icing sugar
1 teaspoon vanilla extract
1-2 Tablespoon milk
Blue and pink food dye (or other colors you might like for the frosting)
Directions:
Preheat oven to 350
Grease an iron skillet and set aside.
Stir together the flour, baking powder, baking soda and cornstarch in a small bowl. Set aside.
Using a mixer, combine the butter and sugar together until light and fluffy, about 2 minutes.
Add the egg, egg yolk and vanilla to the sugar-butter mixture and combine fully.
Add in the dry ingredients and mix until thoroughly combined.
Divide the dough into 4 equal balls and dye each with the food dye – one pink, one purple, one blue and one orange.

Either randomly add bits of dough all over the skillet or press down in layers.
Press down the top of the cookie dough to ensure an even layer.

Bake for 25-30 minutes until lightly golden on top.
Remove from oven and let cool as you prepare the glaze and frosting.
Combine the glaze ingredients and pour over the cookie. Generously add sprinkles.
In a medium-sized bowl, combine the butter, icing sugar and vanilla together for 1 minute until smooth, then add 1 Tablespoon milk and mix for 30 seconds. Adjust texture as needed with additional sugar or milk.
Divide into two bowls and dye one bowl pink and the second blue.
Scoop each frosting into a piping bag fit with a star tip.
Make dollops of frosting along the edge of the cookie, making short 2″ swirls and pulling the piping bag back firmly. Using two piping bags makes this easier.
ENJOY!