Spider-Man Homecoming Press Junket
This last Saturday I flew down to New York City for Spider-Man! I was considered a Spidey Blogger during a fun weekend trip to promote the new movie. We screened Spider-Man on Saturday and on Sunday we interviewed the cast. What an easy movie to promote, it was AMAZING, but I won't throw any spoilers your way because you have to see it. I will let you know that the cast was SO talented and so wonderful!  Our interview had me in tears laughing.  Especially when we reminded Jacob and pointed out how he expressed his crush to us back on set1
Our press conference panel consisted of other bloggers, media, and online outlets. It was also broadcasted live on Facebook!
Amy Pascal, The producer.
Kevin Feige, President of Marvel.
Jacob Batalon, Plays Ned (Peter Parker's BFF)
Laura Harrier, (Plays Liz)
Michael Keaton, (Plays the Vulcher)
Tom Holland (Peter Parker/Spider-Man)
Robert Downey Jr. (Tony Stark/Iron Man)
Marisa Tomei (Aunt May)
Zendaya (Michelle)
Tony Revolori (Flash)
Jon Watts (Director)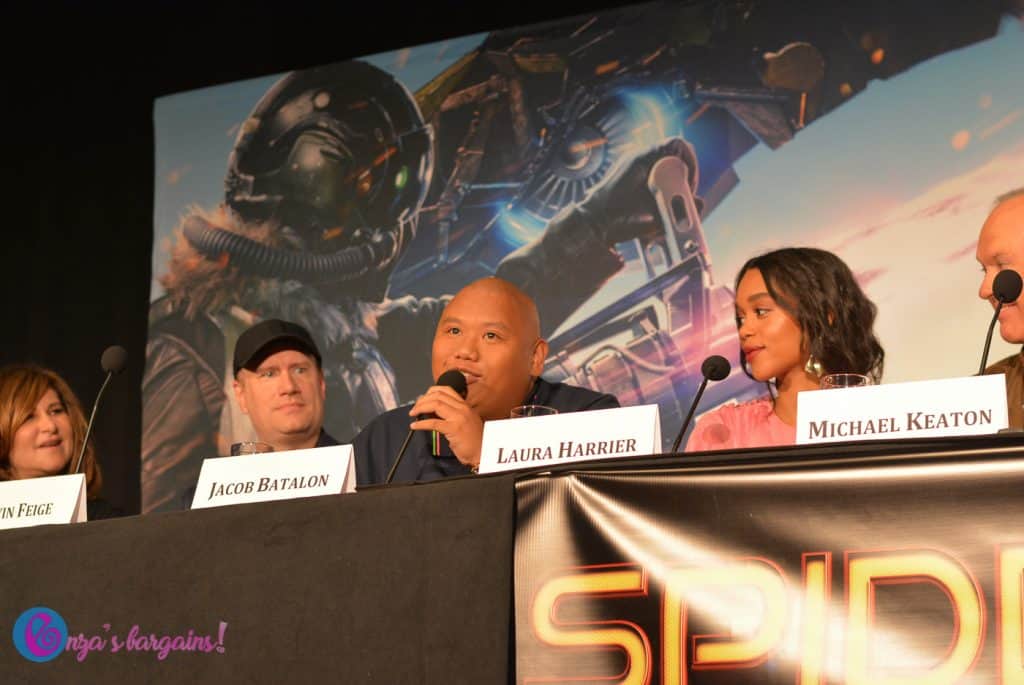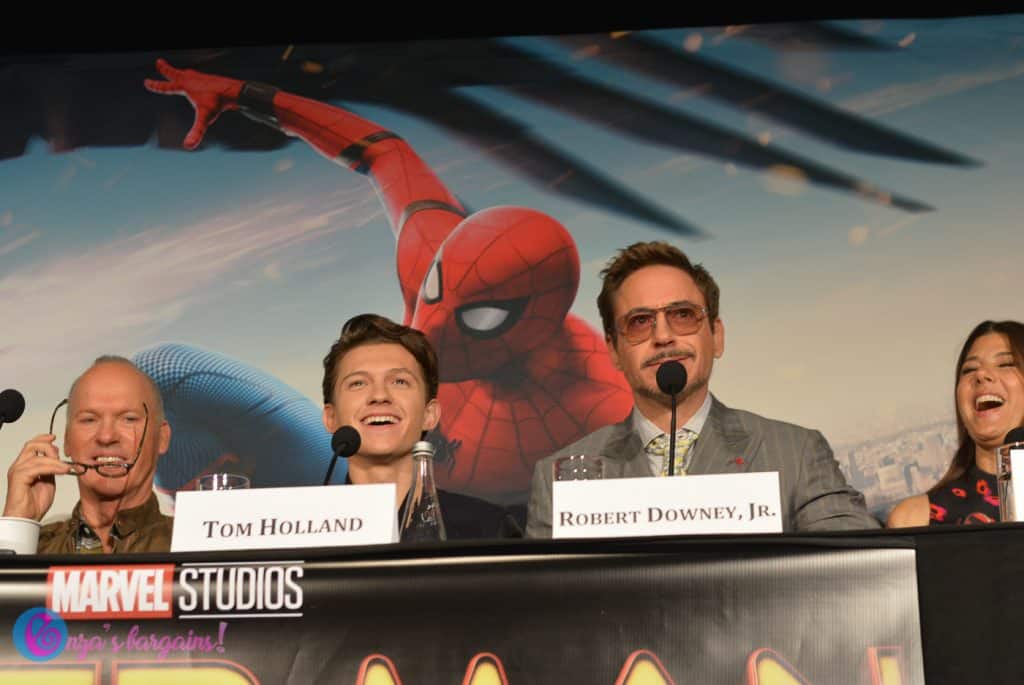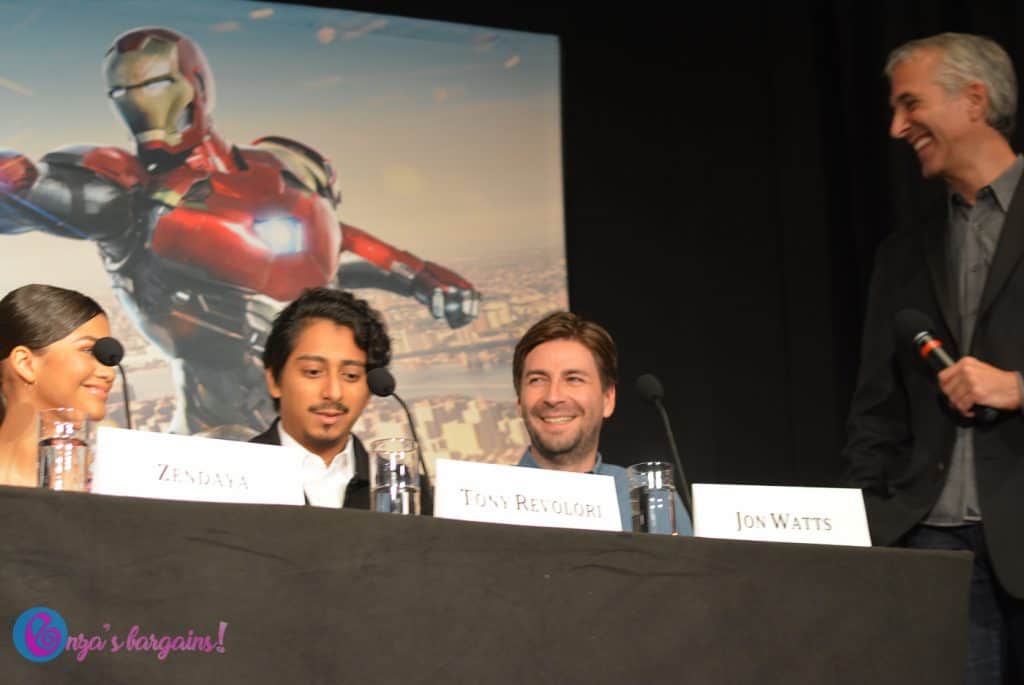 Our interview was part of the entire press junket in New York!  Here is what the cast said about making the movie:
Kevin: "Having made the movie, it is incredible!"
Amy: "I can't believe we are hear now, it is pretty exciting!"
Jon: "I tried to approach it as the biggest fan ever."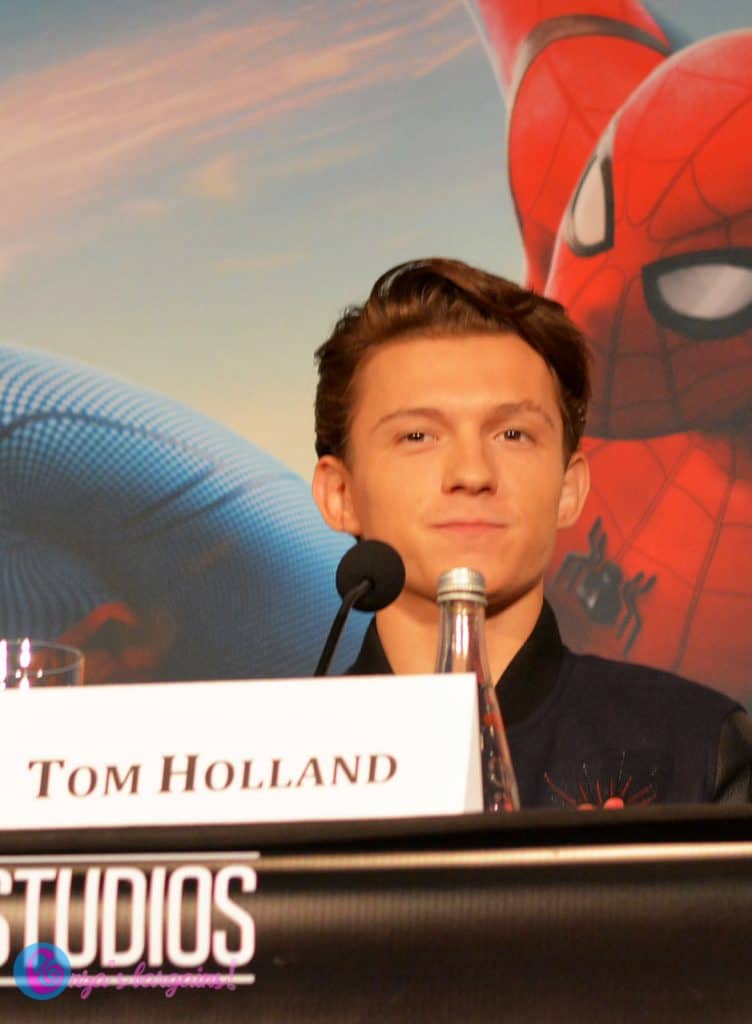 Tom: (about kids) "I really wanted to do them proud and be a great role model!"
Robert: "I saw it and I honestly really loved it!"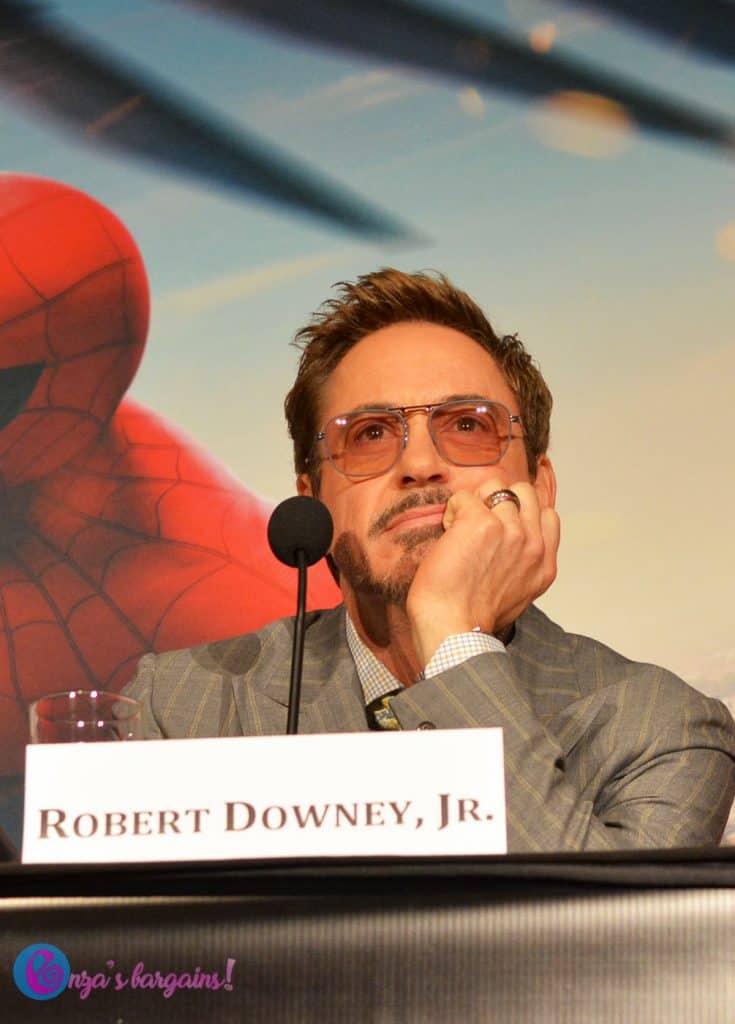 Michael Keaton:  "I thought it was inventive and really an interesting way to go."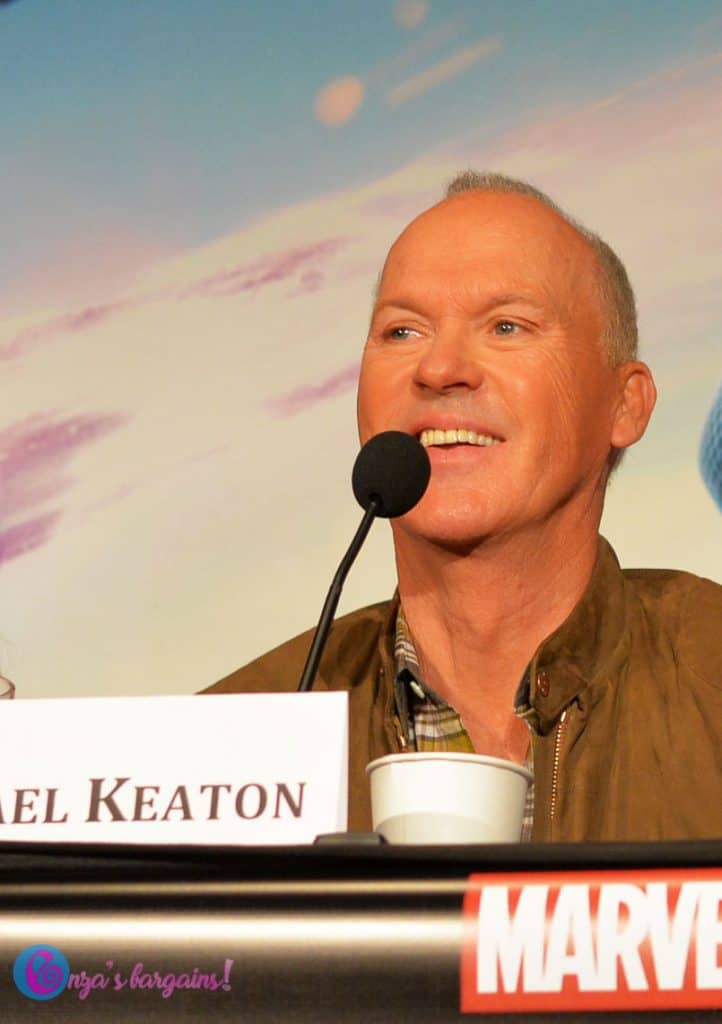 Marisa: "I didn't really know what Aunt May looked like until after I signed up."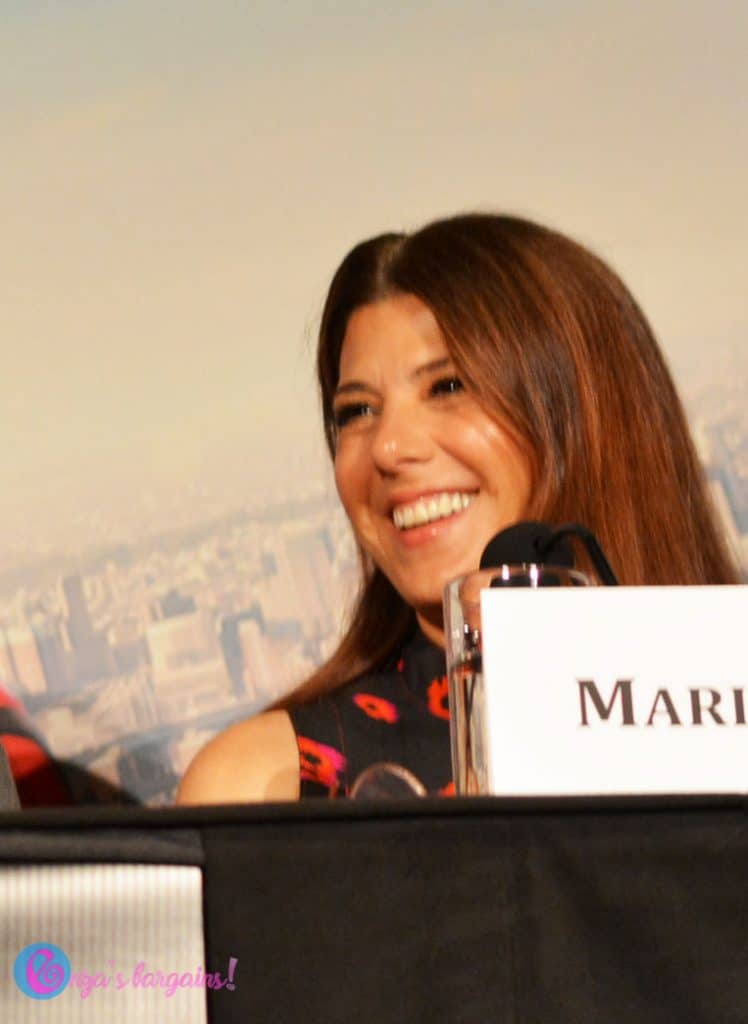 Jacob: "Tom and I really enjoy eachother…it was easy to translate that.  I love them, I love all of them so much (the cast)."
Zendaya: "It was incredible. This was my first big movie so I was terrified."
Laura: "He is the most relatable!"
Watch the entire press conference below and don't forget to pause right about about 14 minutes to listen to the follow up question from our previous interview!
Here are some more photos from the conference: