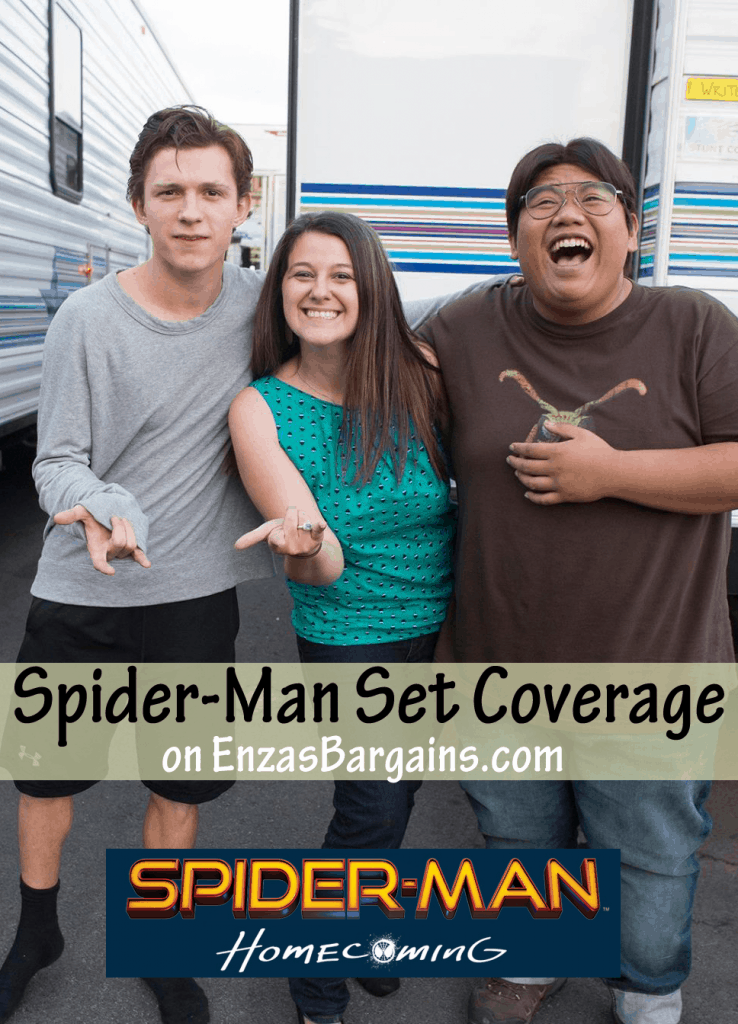 You would think after over 6 months of going on set of Spider-Man Homecoming and MEETING SPIDER-MAN I would have stopped geeking out by now. I was invited on an expense paid media trip to learn, interview, and cover Spider-Man Homecoming!  I haven't stopped geeking out and I can finally give you an idea of some of my story coverage you are going to be able to see here on EnzasBargains.com about my set visit and coverage! I promise not to give you any huge spoilers because I am not a jerk.
First of all I know enough about the upcoming movie to tell you that it is going to be absolutely awesome! For all of you who were thinking that the last Spider-Man trailer revealed too much about the story, you are wrong. There is so much that was shared with the small group of blogger who went on the set that the super fans are going to be calling this movie…"MOVIE OF THE YEAR"! Kevin Feige will NOT disappoint!
FINALLY I can tell you a bit of what I did and what you will be seeing on my site soon!
Spider-Man Homecoming Set Visit
 I interviewed SPIDER-MAN!  I interviewed the adorable Tom Holland!  I KNOW the young ladies across the world are going to be swooning over this charismatic, amazingly talented, and young actor!  We also interviewed Jacob Batalon who plays Tom's best friend Ned Leeds!  You meet him in the new trailer! Since I can't wait to tell you MORE (and I will soon) we had a BLAST!  Here is snapchat of this amazing moment!

I VISITED about 5 DIFFERENT SETS including going through a live set while filming!  LOTS and LOTS of hidden easter eggs on that set!  So be ready Marvel fans because I have lots of pictures that are waiting to be released since those sets haven't been able to be shown to the public yet.
I interviewed Kevin Feige and Amy Pascal (President of Marvel and the producers)!
I met Jon Watts, the Director (while on the live set)!
During this set visit, I was there with 7 other blogger outlets and 2 amazing publicists!  It was amazing and I can't wait for everyone to take their families to this movie!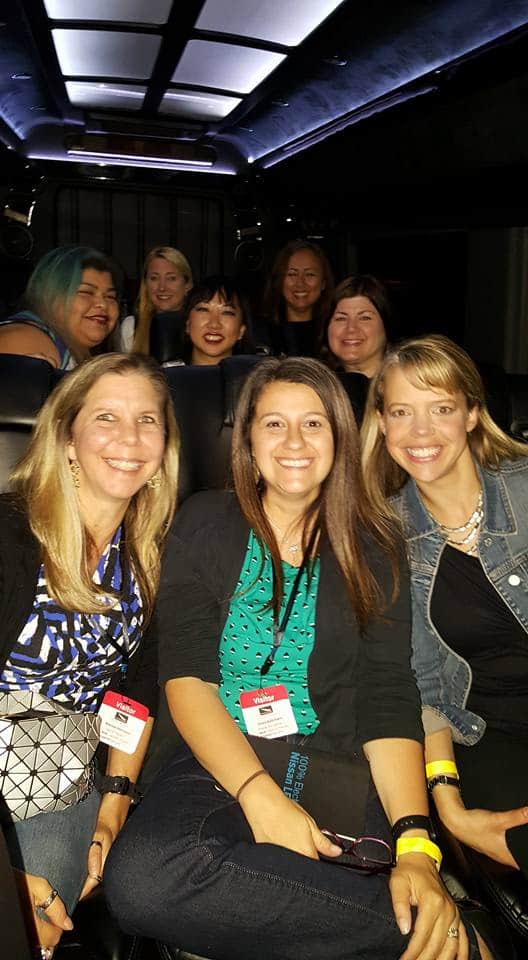 In theaters 7.7.17! Mark your calendars!