I have been excited to see the new upcoming Focus Feature's movie, Tully! This movie stars Charlize Theron and was created by the same creators as Juno!
I am so excited for a movie that is going to discuss the real issues of motherhood, including dealing with postpartum and emotional stress. The clips and trailers that the studio has already released have definitely tugged hard at my heart being a mom of two.
On Monday and Tuesday this week, Movie Myla, will be traveling to Los Angeles for us for the Tully Press Junket! All travel expenses are covered from our partner, Focus Features.  Myla will be interviewing the cast and sharing all about her experience and the movie. We can't wait to cover this film! As of now, it looks like she is going to interview Charlize Theron, Mackenzie Davis, Mark Duplass, Ron Livingston, and Jason Reitman!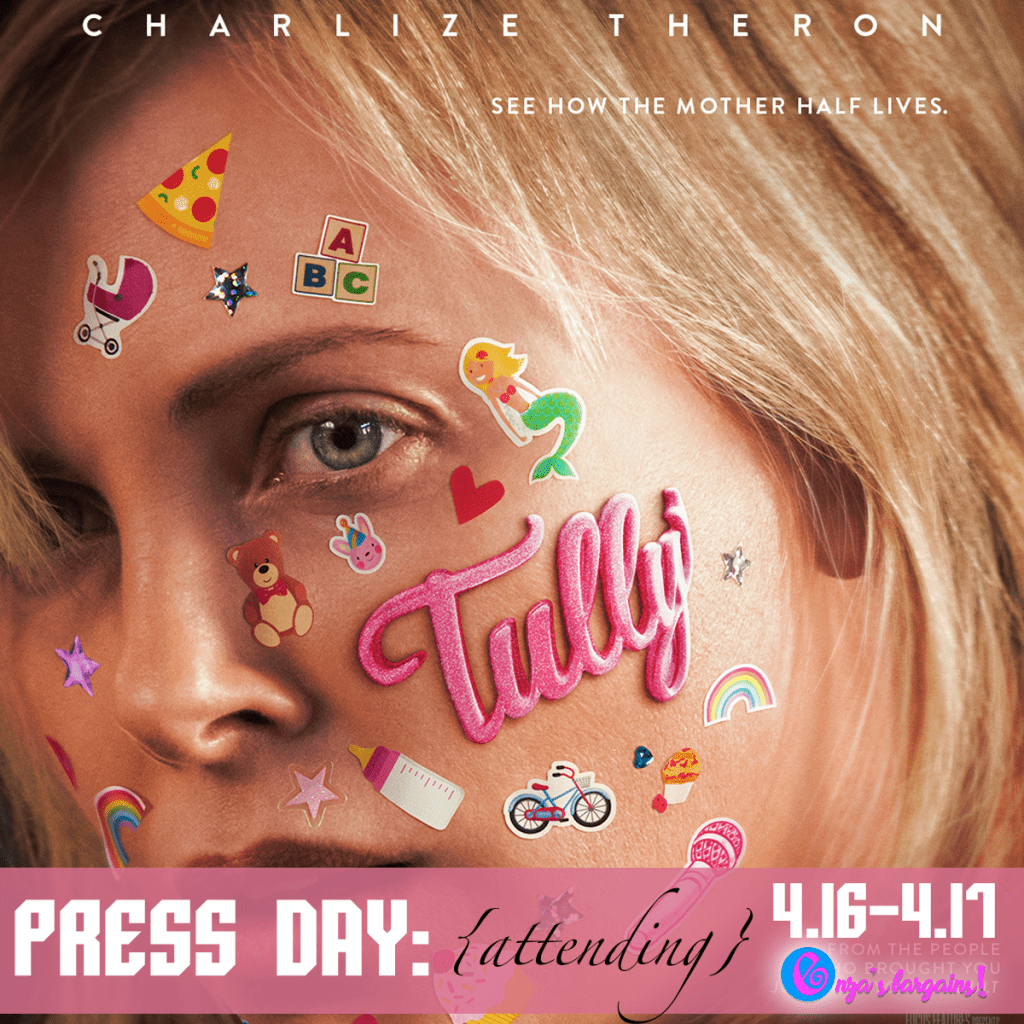 Be sure to follow along!
A new comedy from Academy Award®-nominated director Jason Reitman ("Up in the Air") and Academy Award®-winning screenwriter Diablo Cody ("Juno"). Marlo (Academy Award® winner Charlize Theron), a mother of three including a newborn, is gifted a night nanny by her brother (Mark Duplass). Hesitant to the extravagance at first, Marlo comes to form a unique bond with the thoughtful, surprising, and sometimes challenging young nanny named Tully (Mackenzie Davis).