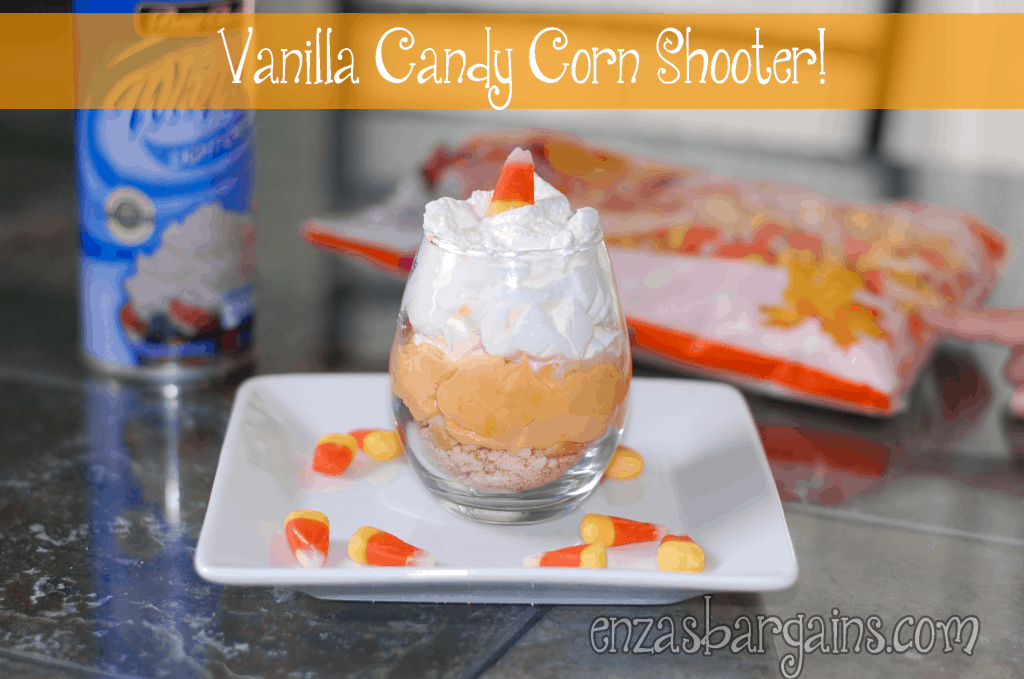 Create these little Vanilla Candy Corn Shooters for Halloween. Not only are they so cute but they are also great tasting even for the picky eaters.
Vanilla Candy Corn Shooters
This is an easy Halloween treat for your young ones! They are all VERY simple and easy kid-friendly ingredients. I came up with the idea when trying to come up with a dessert that was layered the same color as candy corn! I love candy corn and I LOVE decorating with it too! They are the best candy to put in clear vases for decor!
These deserts turned out REALLY yummy! They are about 270 calories which are about a candy bar amount of calories…but it is a lot more filling! Plus it is festive!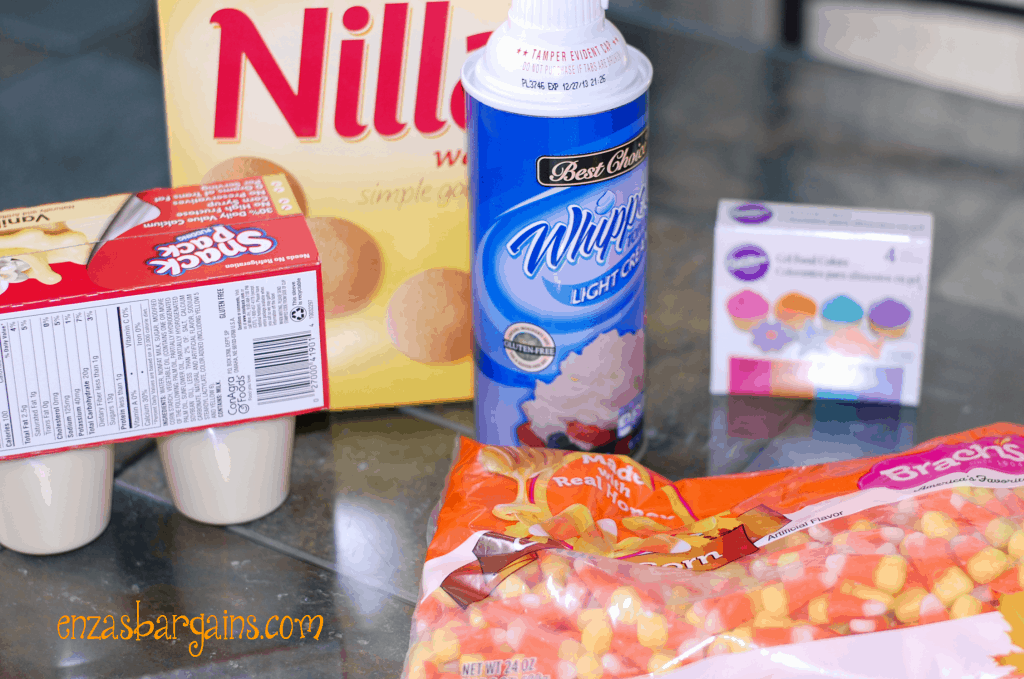 What You Will Need:
–Either a shot glass or wine glass, (I used a stemless wine glass).
–Nilla Wafers
–Vanilla Pudding
–Orange Food Coloring
–Whipped Creme
–Candy Corn
–First, you will want to set your oven to 0 degrees…b/c there is no cooking involved! 😀
Steps:
1. Add about 6-8 Vanilla Wafers in a baggie and smash them. I like to call this the MONSTER SMASH!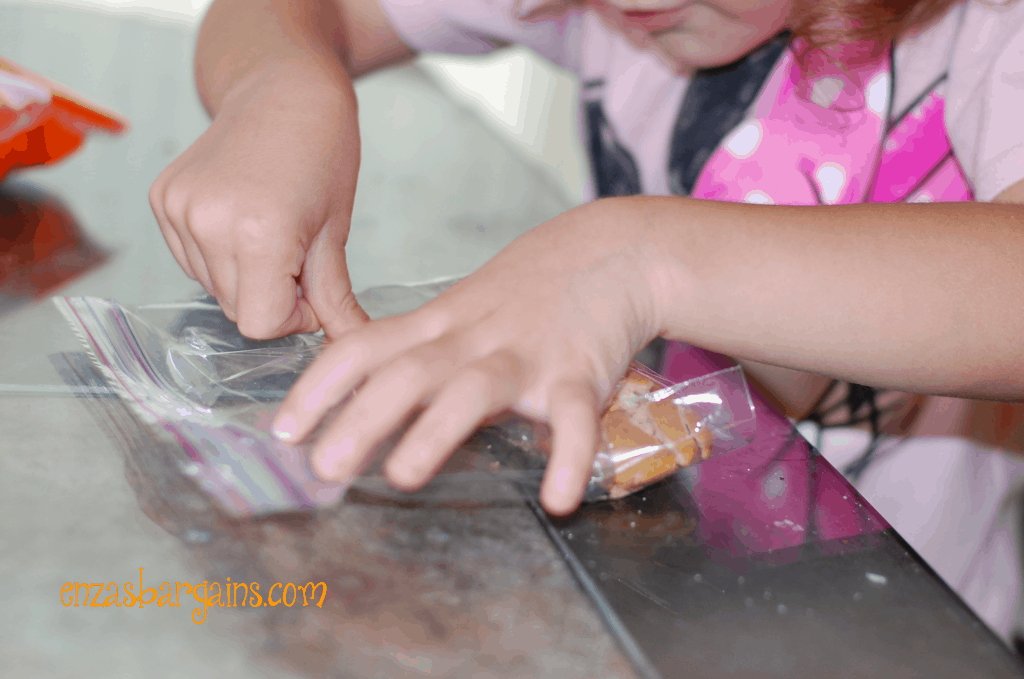 2. Then take your pudding and add about 3 drops of orange food coloring and mix it.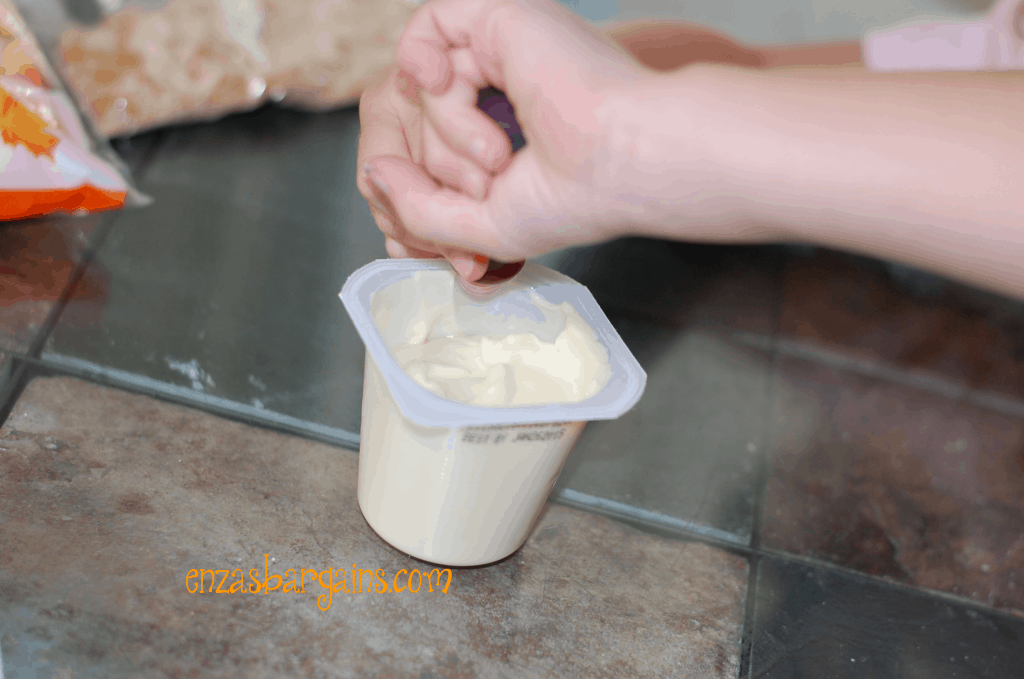 3. Layer the ingredients in your glass. Cookies–>Pudding–> Then add whipped creme! Top it off with candy corn and you are ready to go!
If you are making these in advance you can add the cookies and the pudding and place them in the fridge. I would suggest using plastic wrap to cover them up for a little bit. Right before serving to your ghostly guests add the whipped creme and candy corn! It will be MUMMY YUMMY!
More Recipes:
[catlist id=179 thumbnail=yes numberposts=3 template=enza]